The day I arrived in Prague, it was sweltering hot – I'm talking temperatures nearing 90 degrees. Even my Airbnb host said this weather was really out of the ordinary. Nevertheless I grabbed my camera and headed out to discover for myself what everyone seemed to love about Prague!
I don't think I've ever taken more photos in one day than I did during that first day in Prague! The city is a feast for the architecturally inclined. Nearly every building is adorned with intricate facades: think baroque-style life-size sculptures, romanesque columns and enormous iron balconies. One building might have 10 sculptures lining its roof, or sitting atop the main entrance door. I wouldn't be surprised if there were thousands upon thousands of these in the entire city! What's astonishing to think about is the fact that all of these were created purely by craftsmen and artisans, without the aid of computers or modern technology.
There were so many things I loved about Prague – the incredible views, the candy colored buildings, the incredible affordability (hello $19 grocery bill!), the local treats known as Trdelniks. So, here we have my favorite forty eight postcards from my trip, categorized into five sections : Old Town Square, Old Town neighborhood, the Charles Bridge, New Town neighborhood, and Malá Strana neighborhood.
Don't miss the best things to do in Prague!
Old Town Square
Prague's oldest square, and the heart of the city!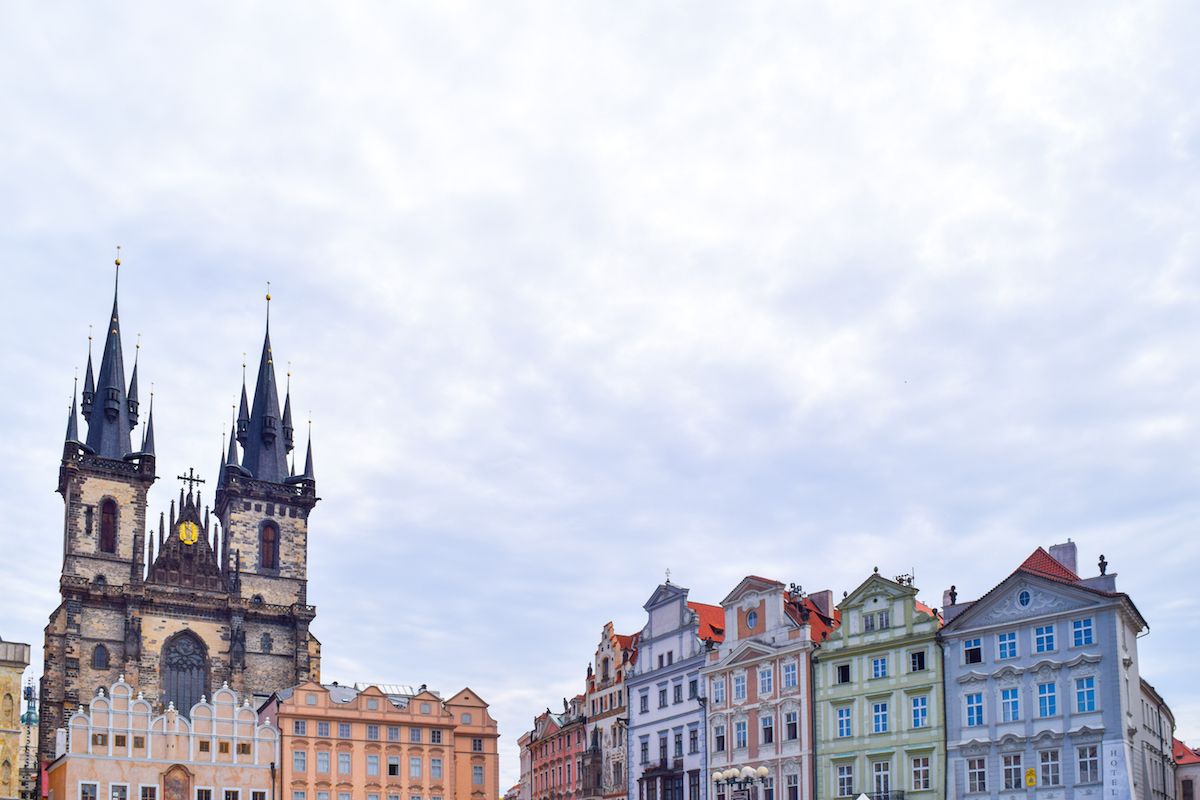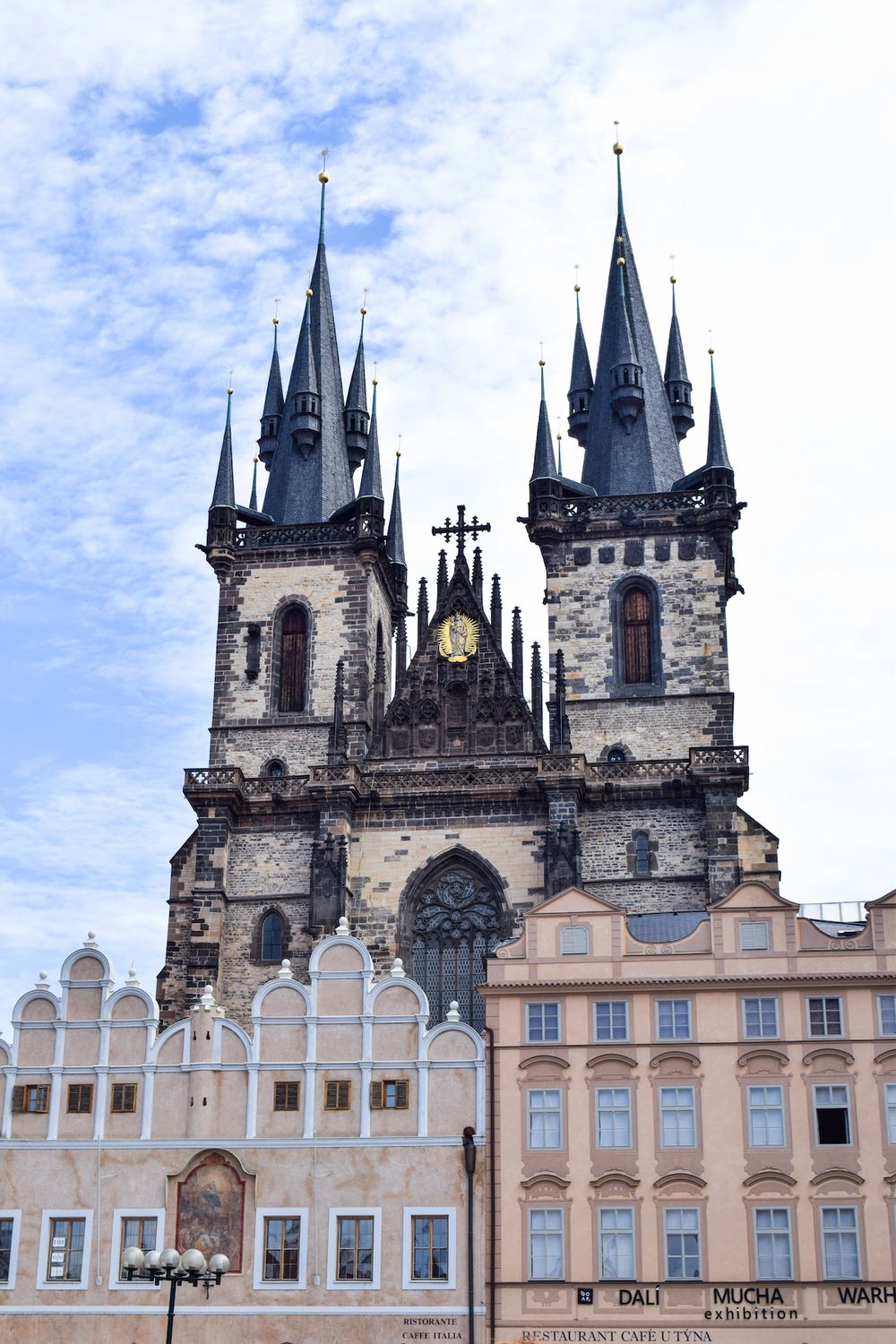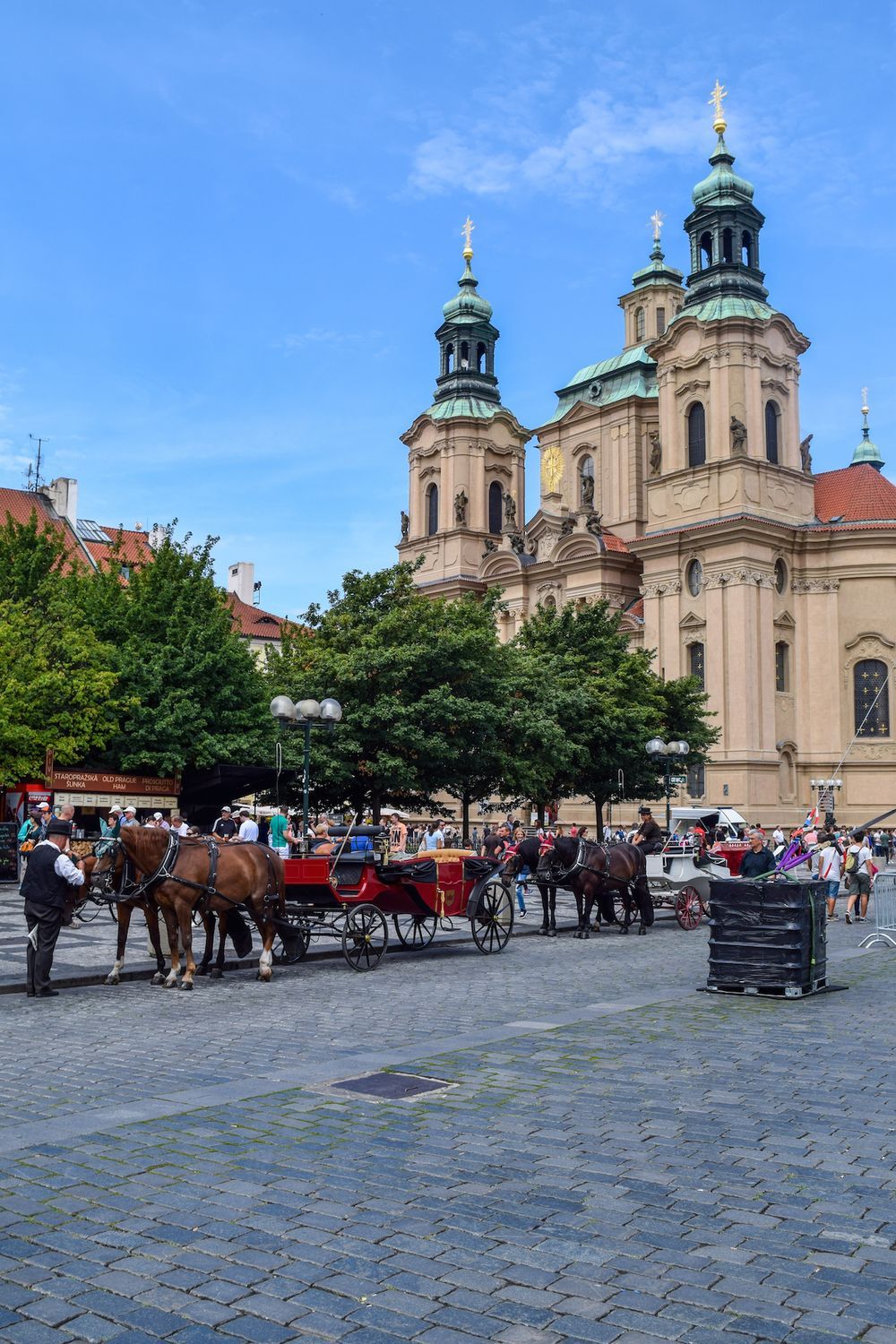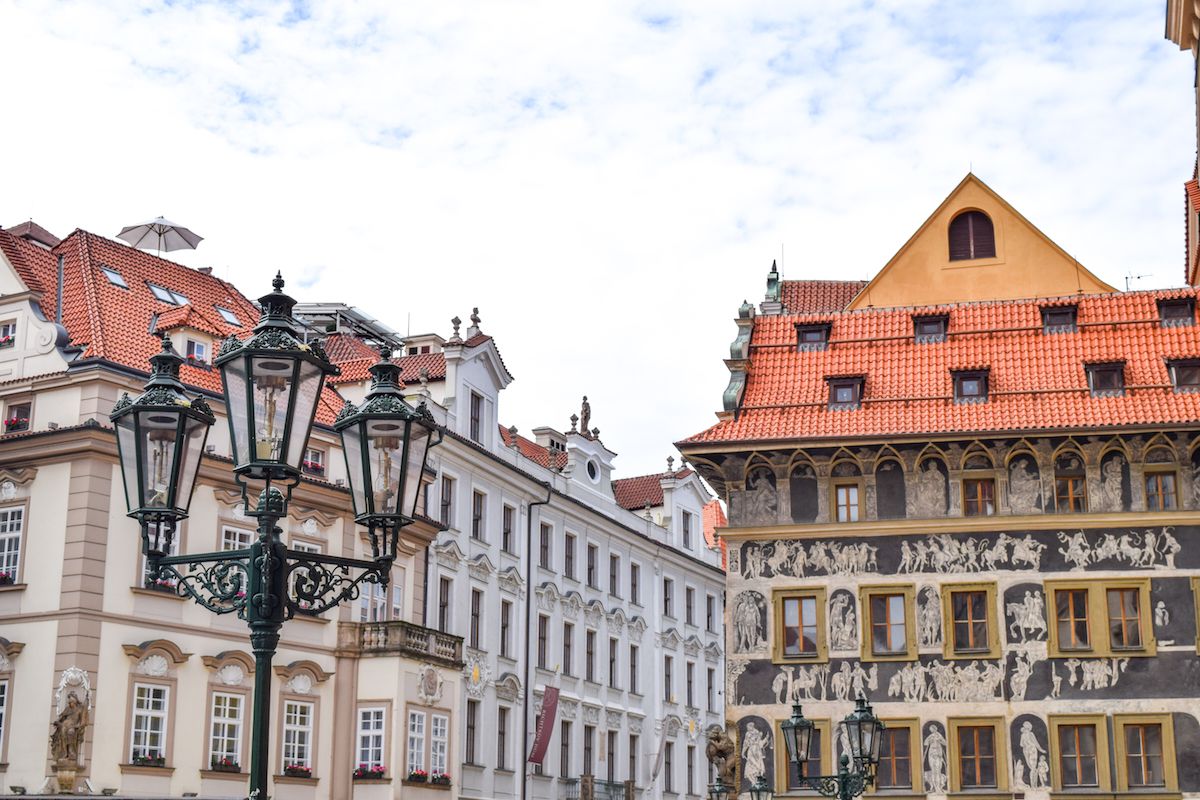 Prague Astronomical Clock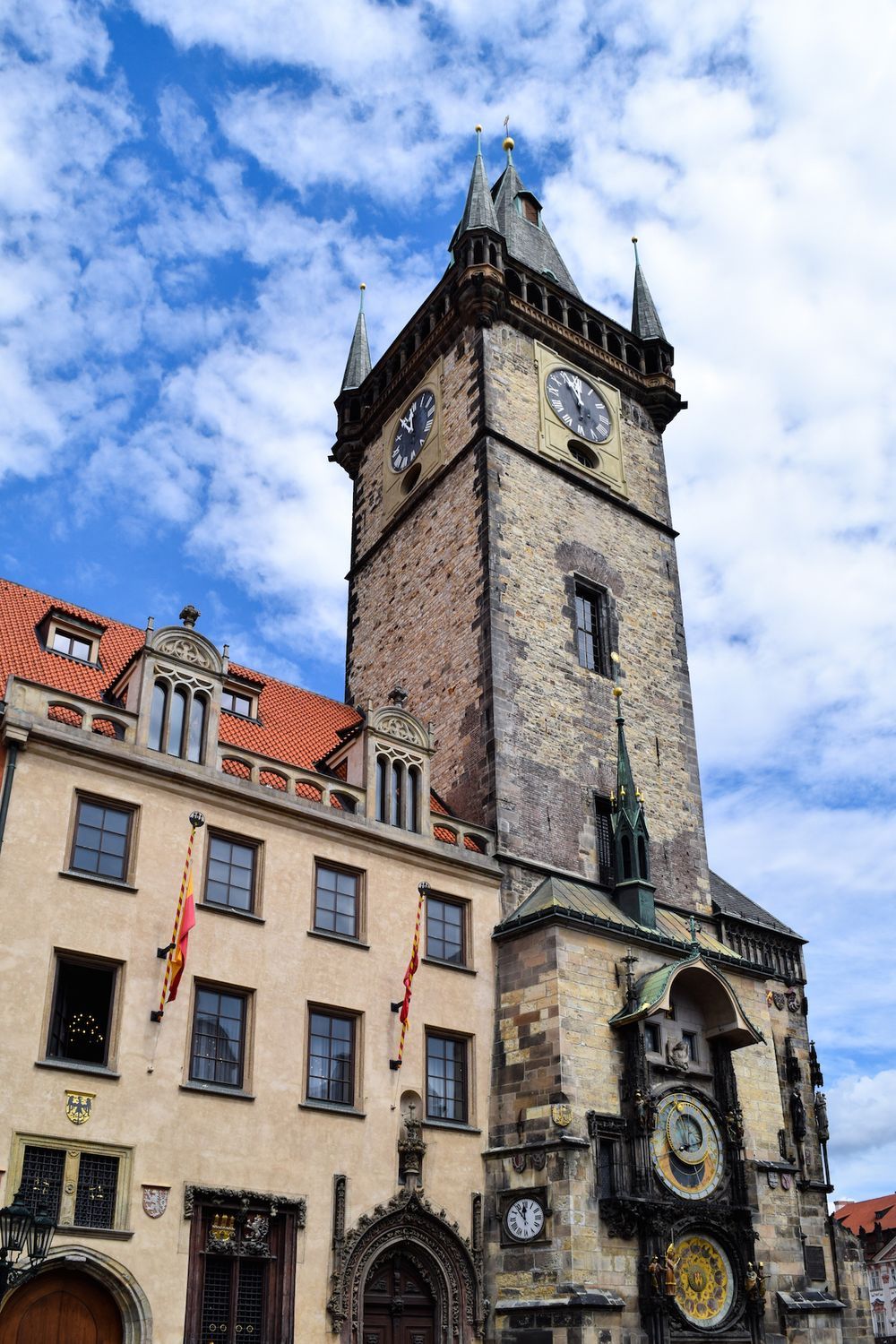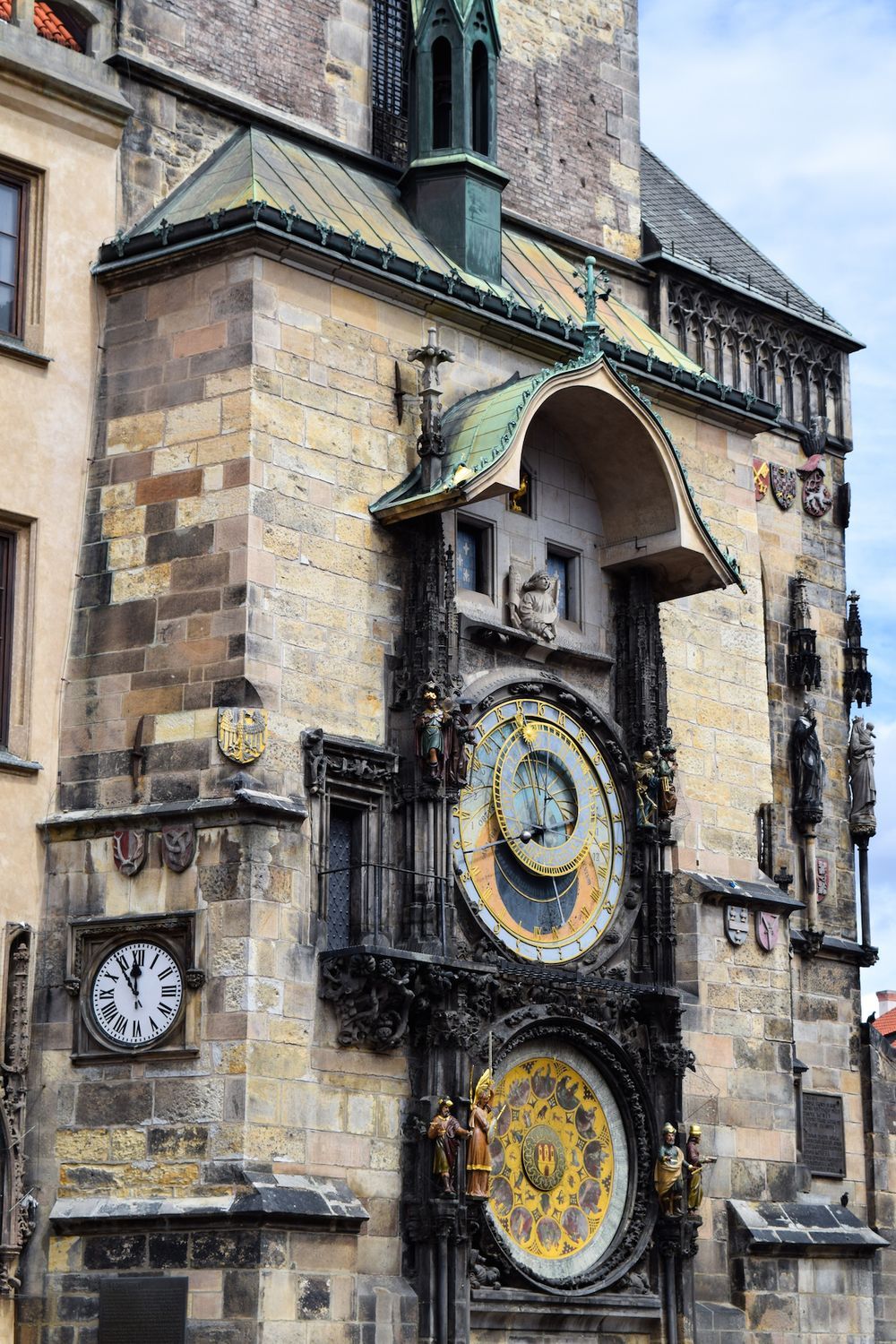 Old Town
The old-world architecture Prague is known for…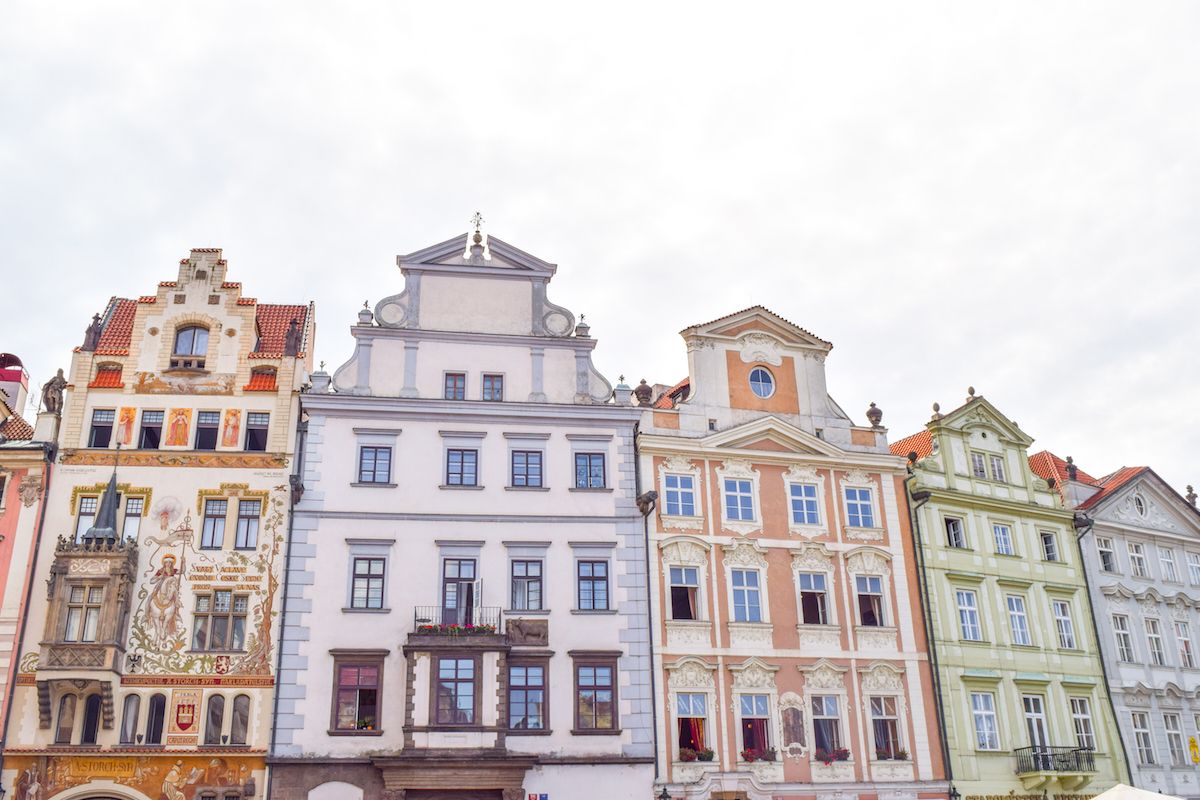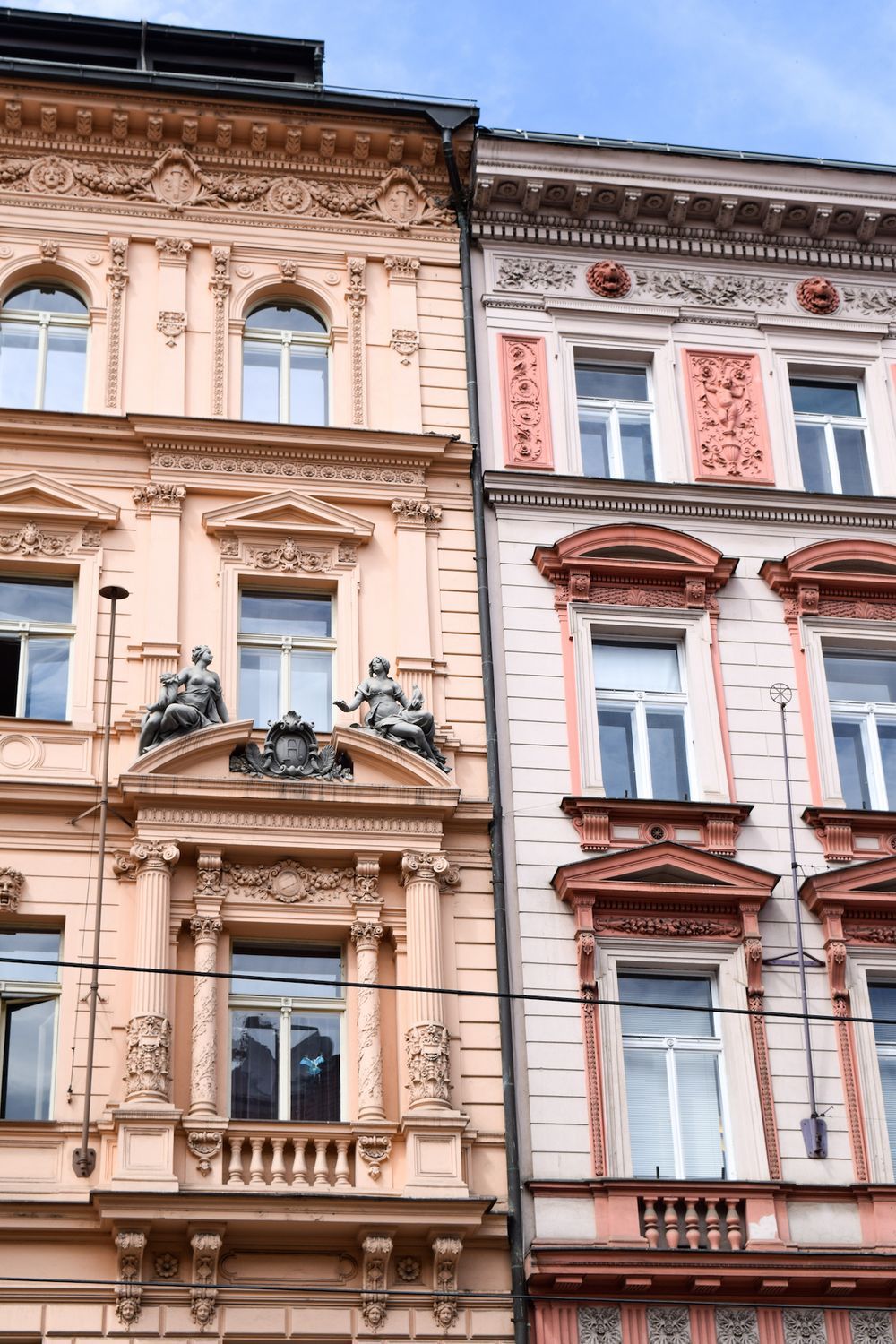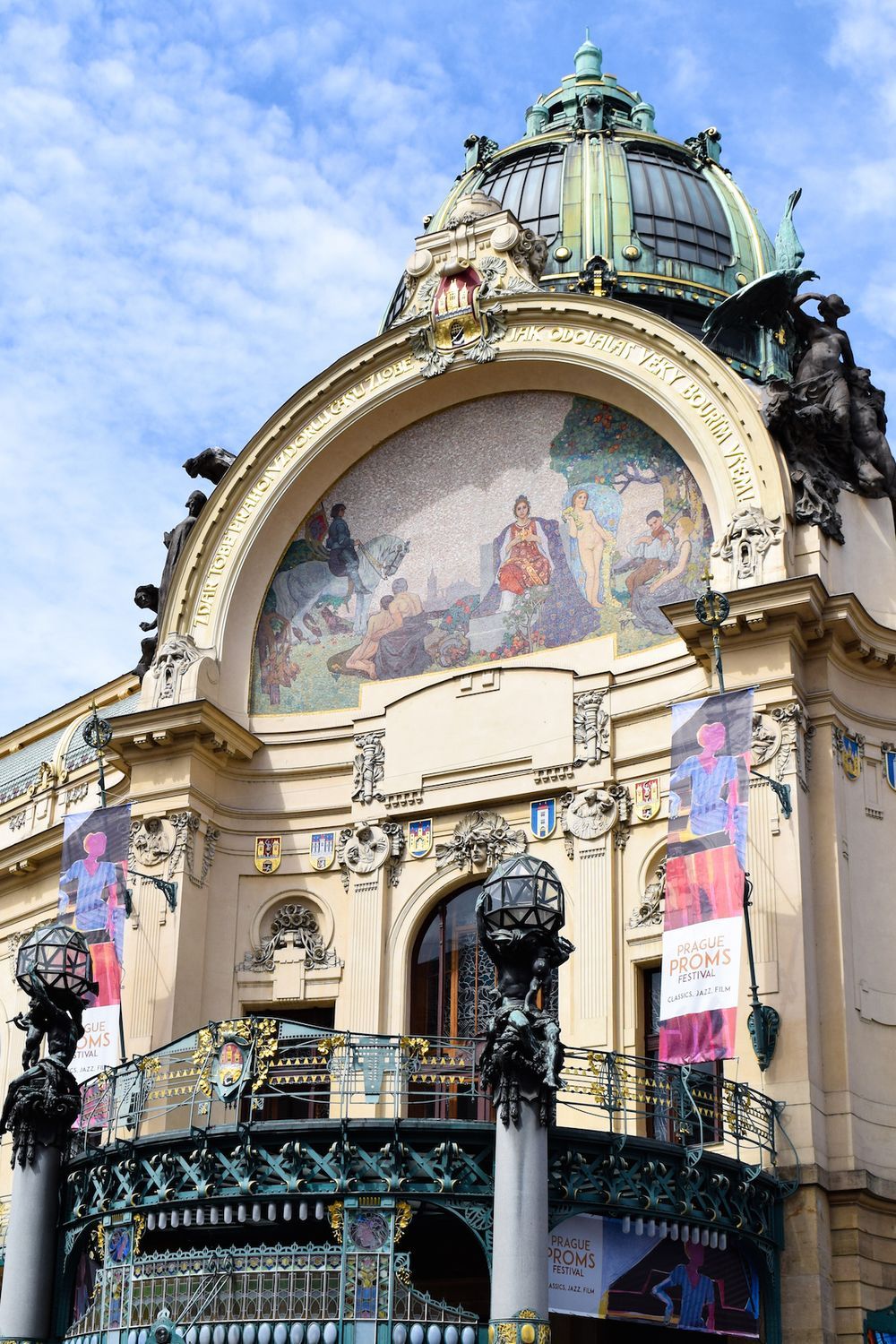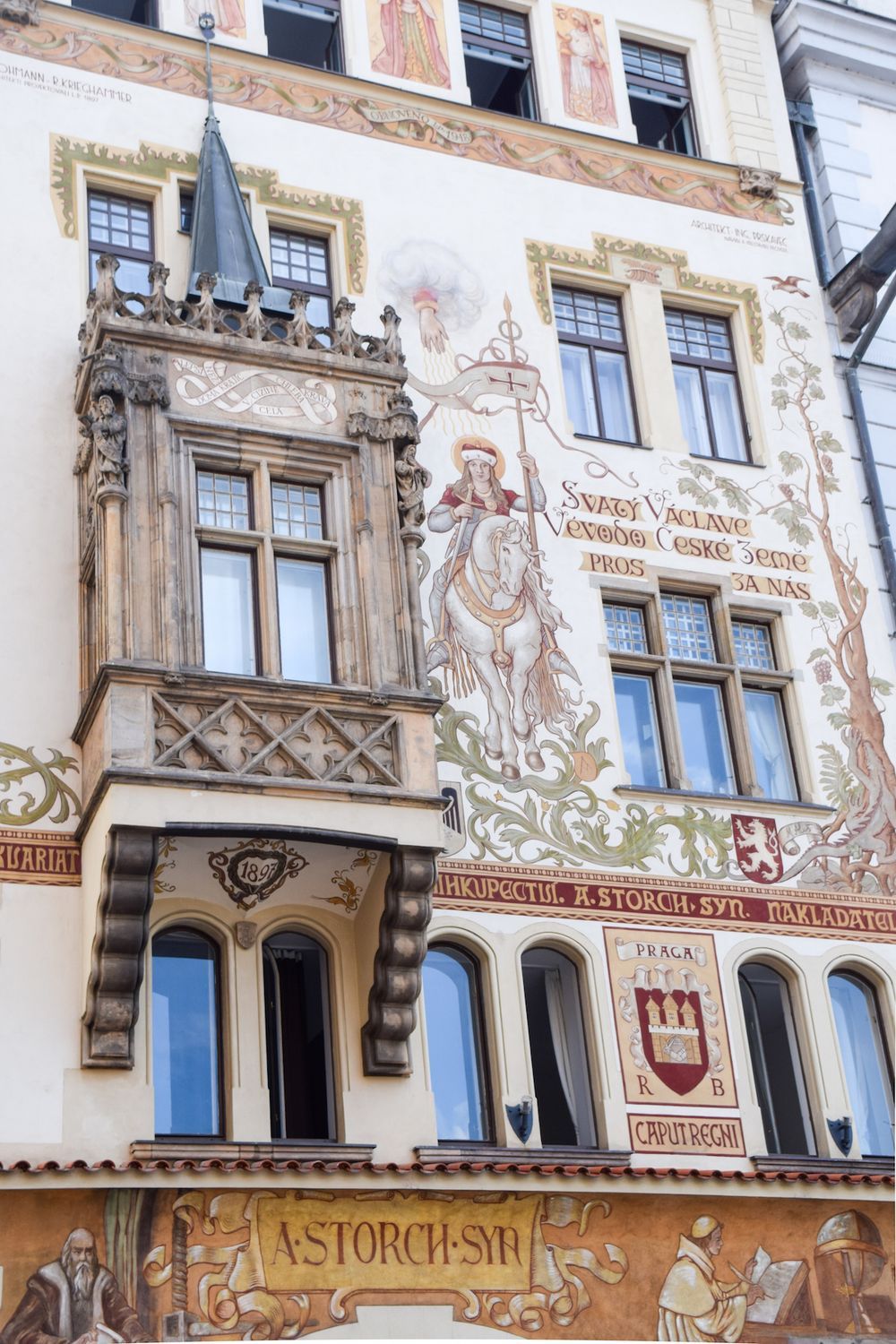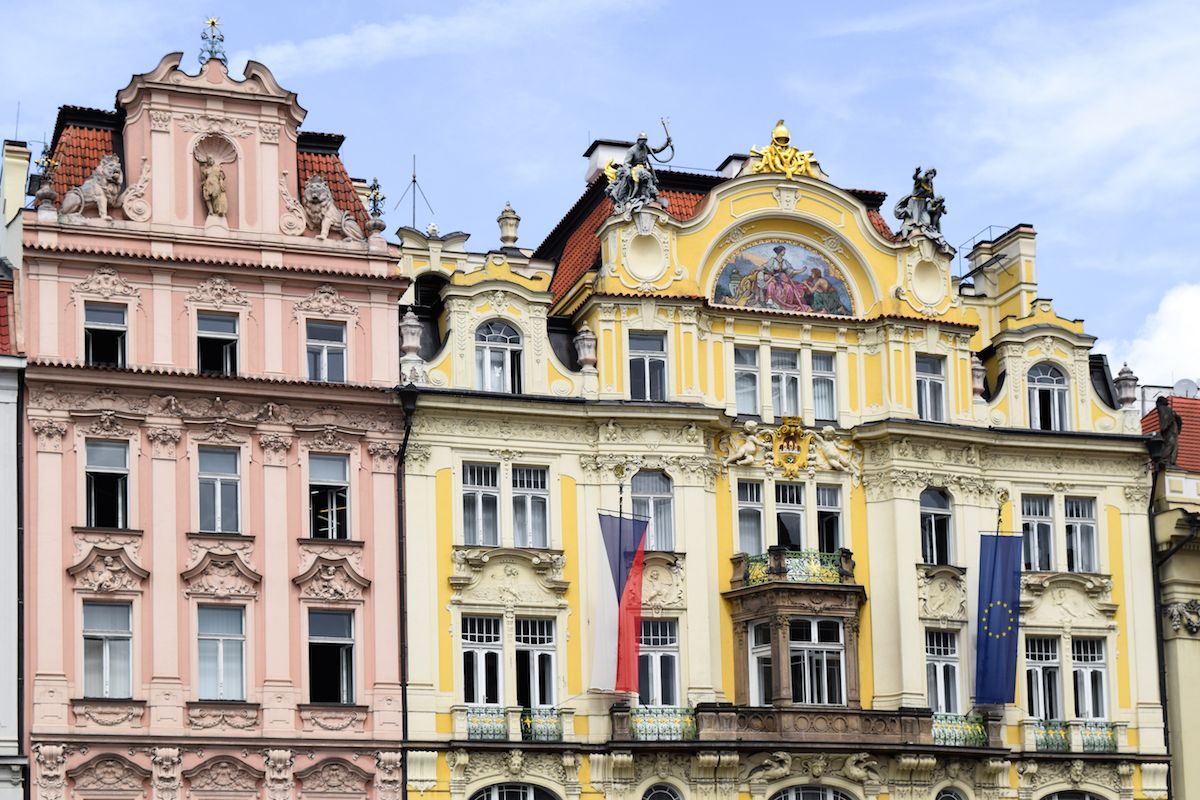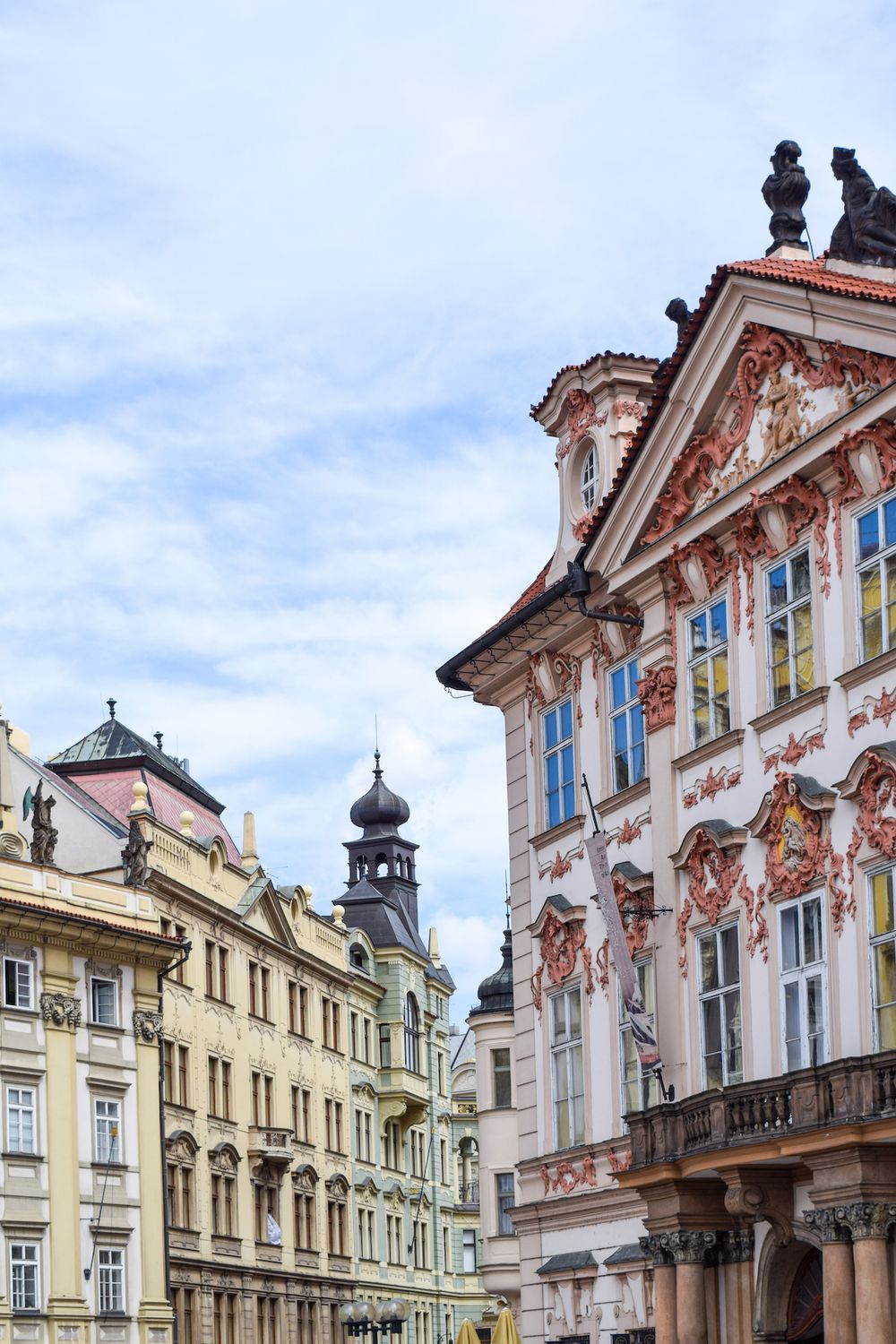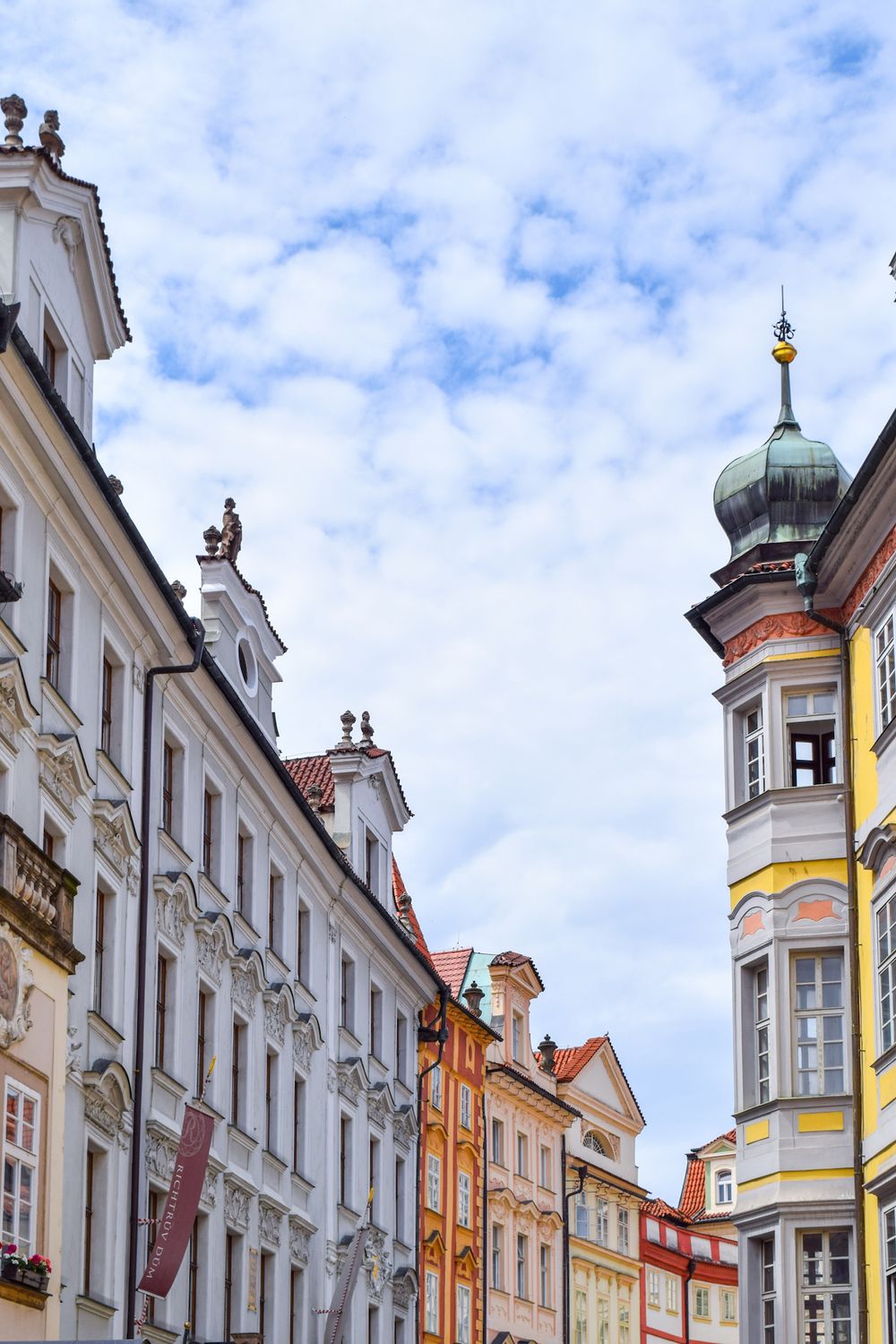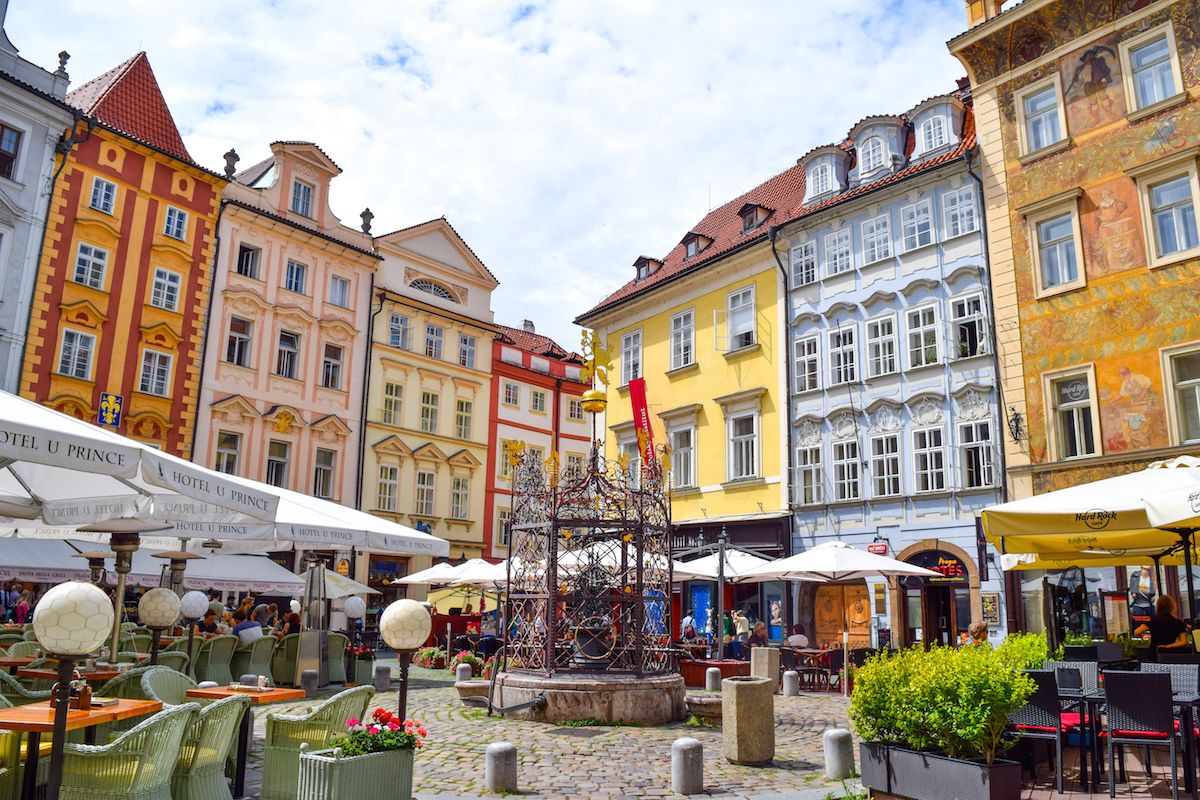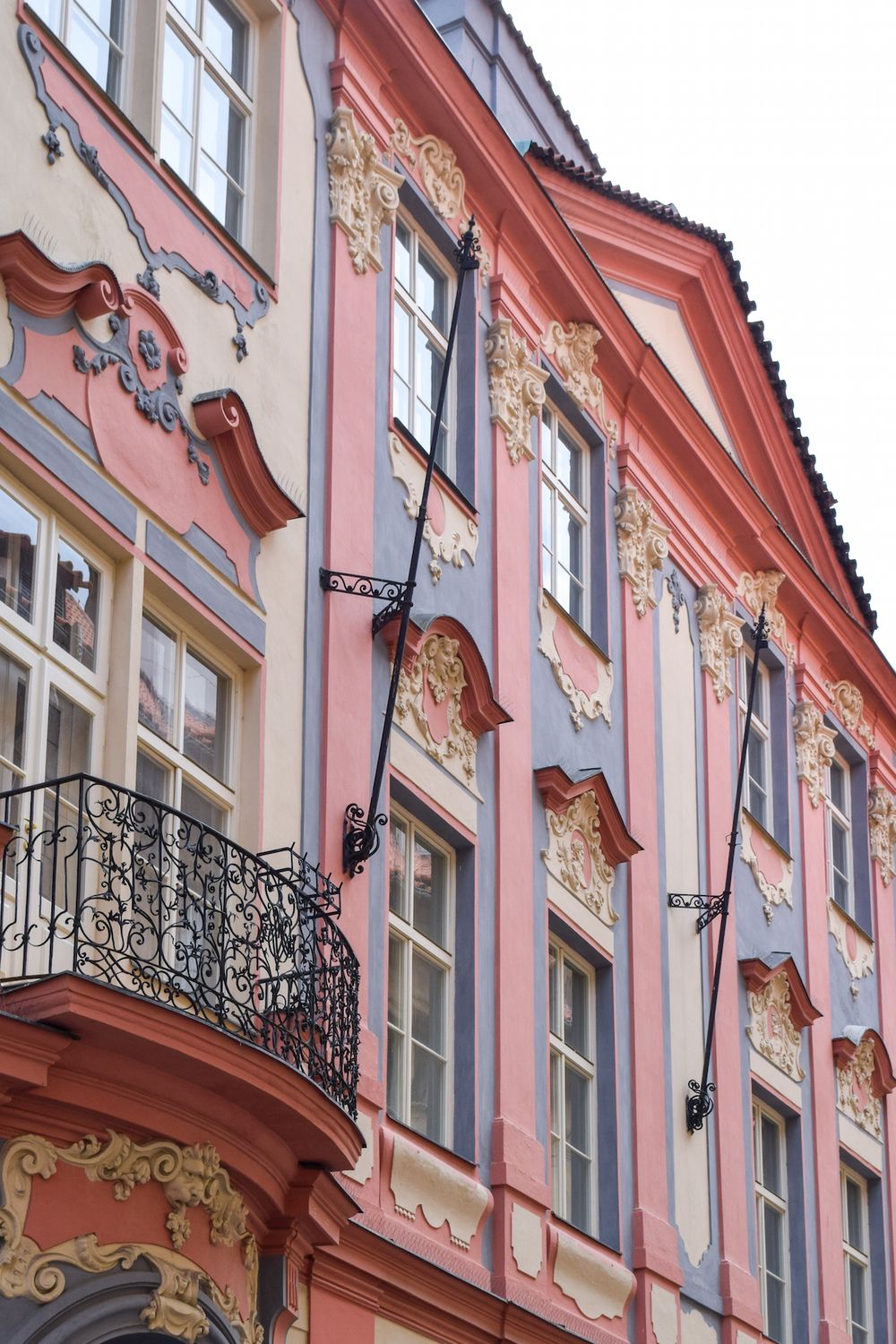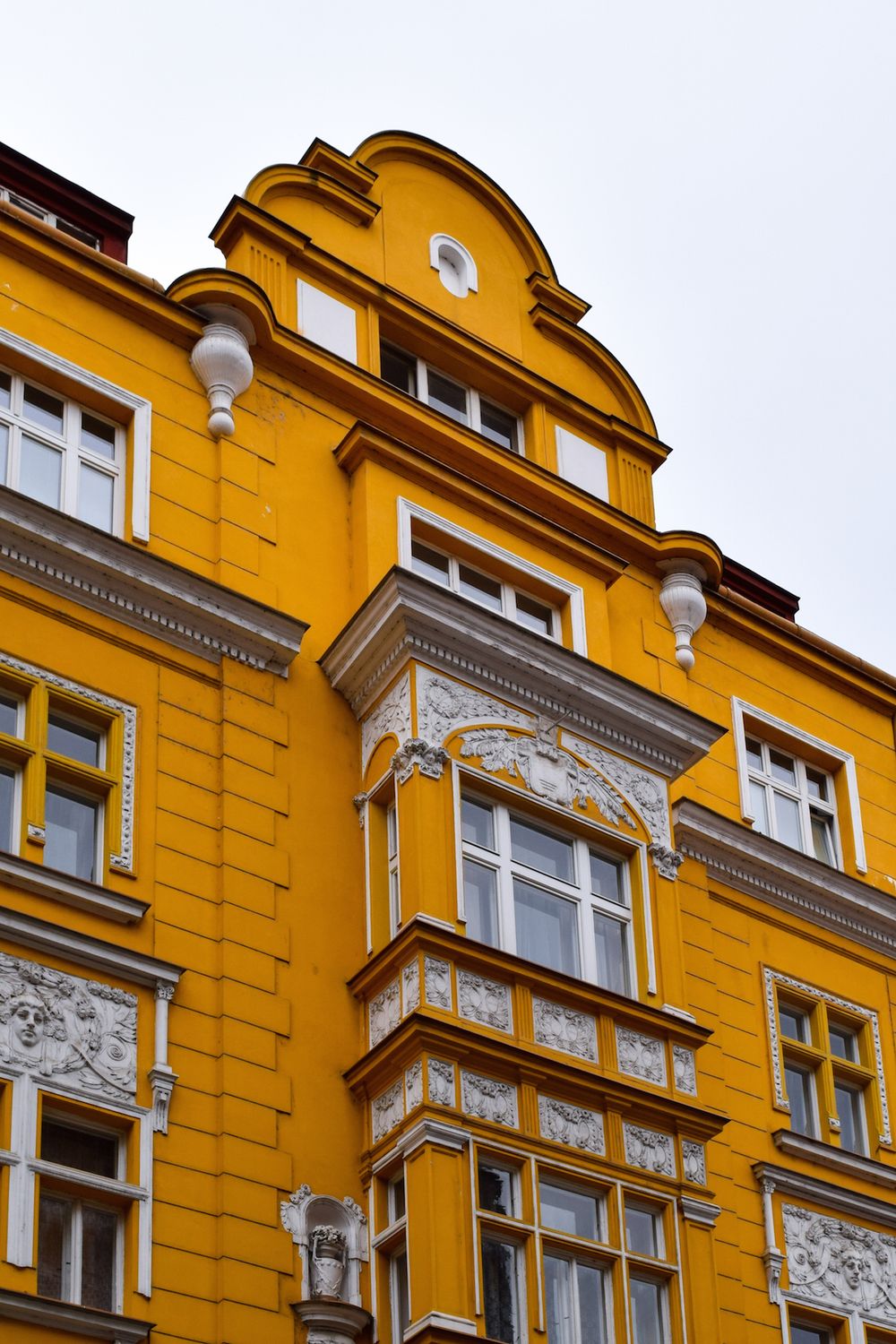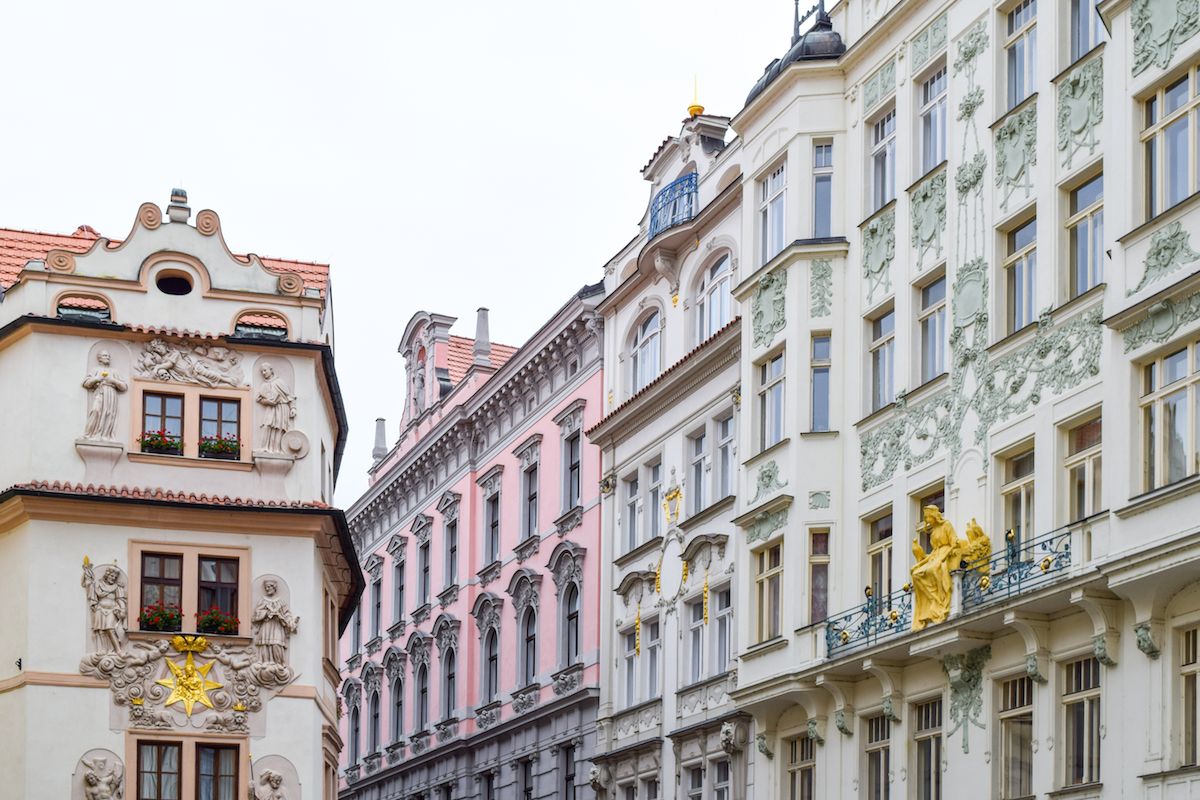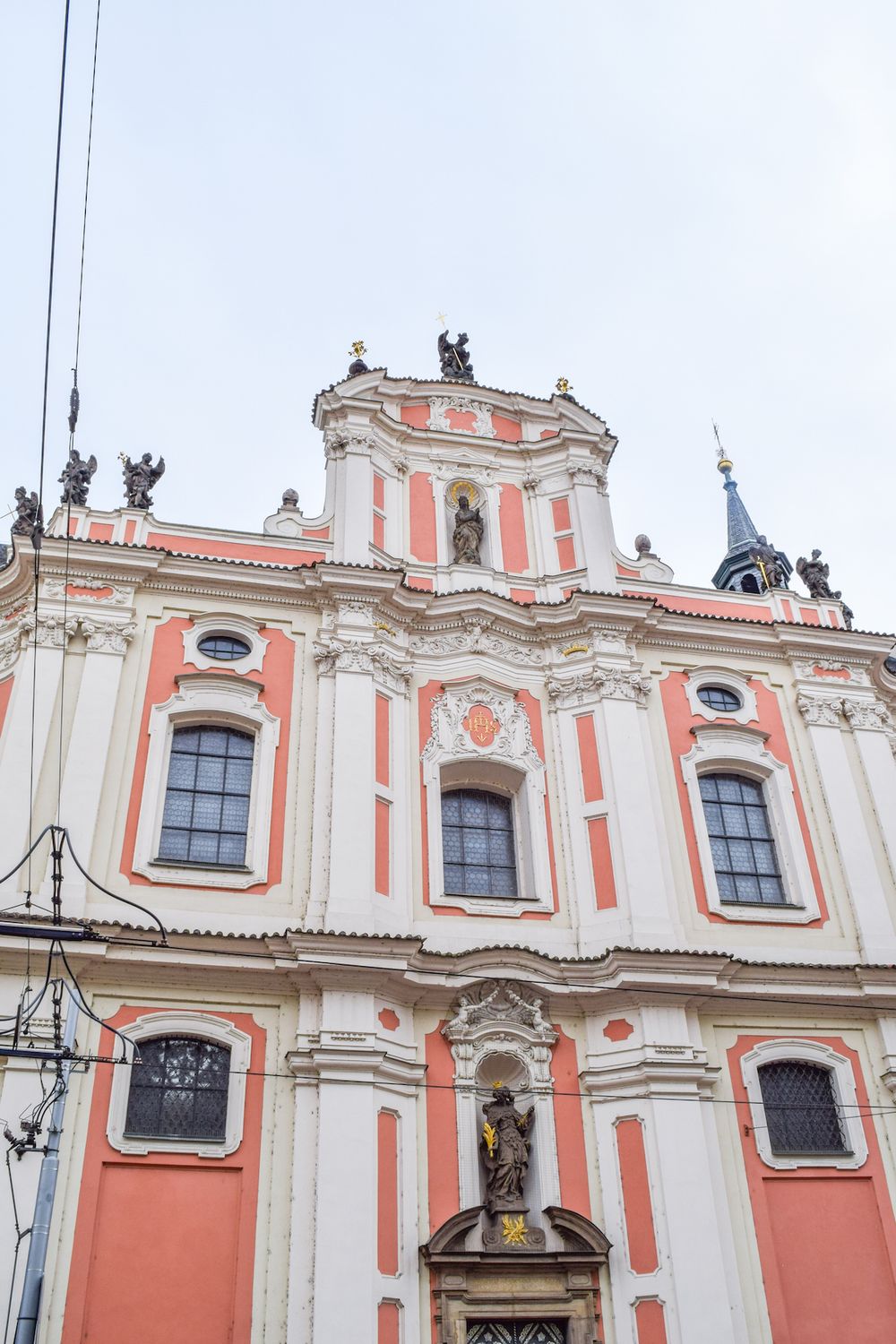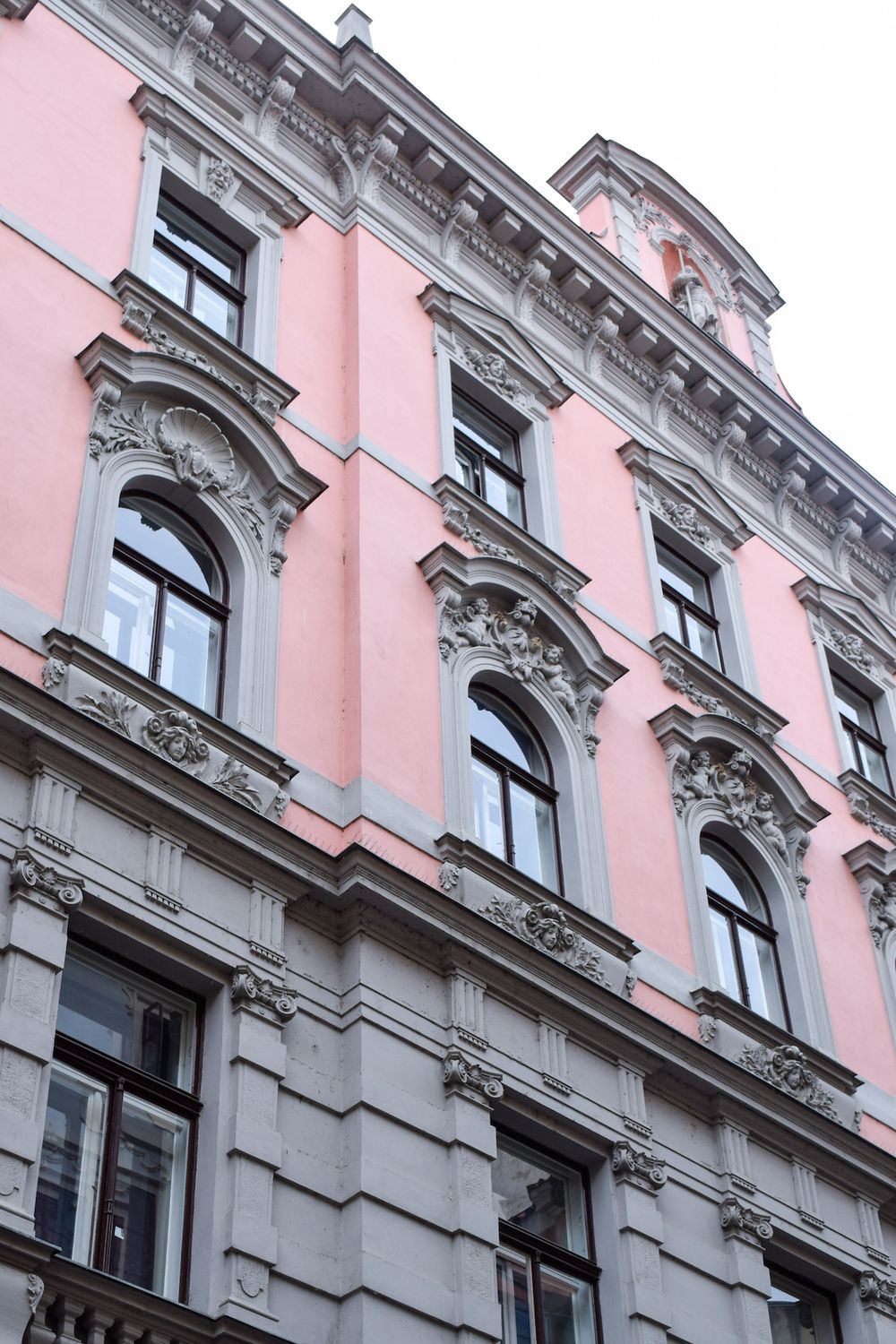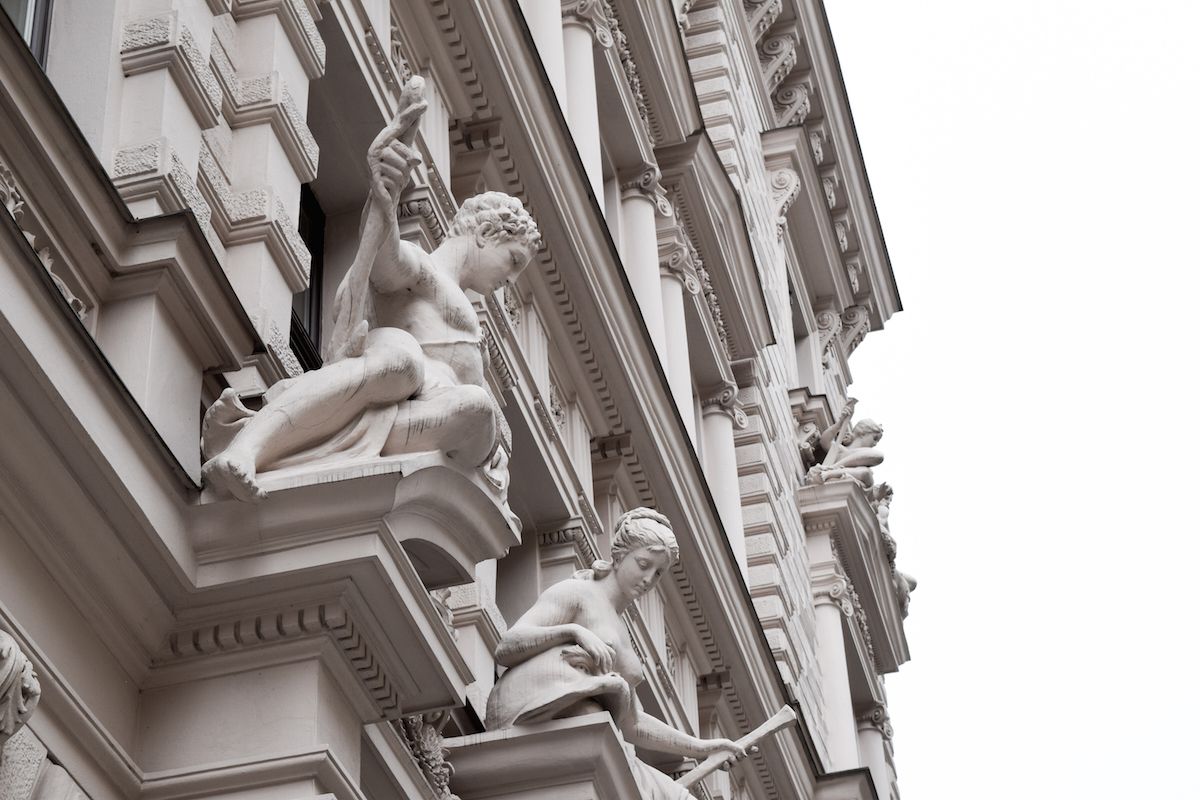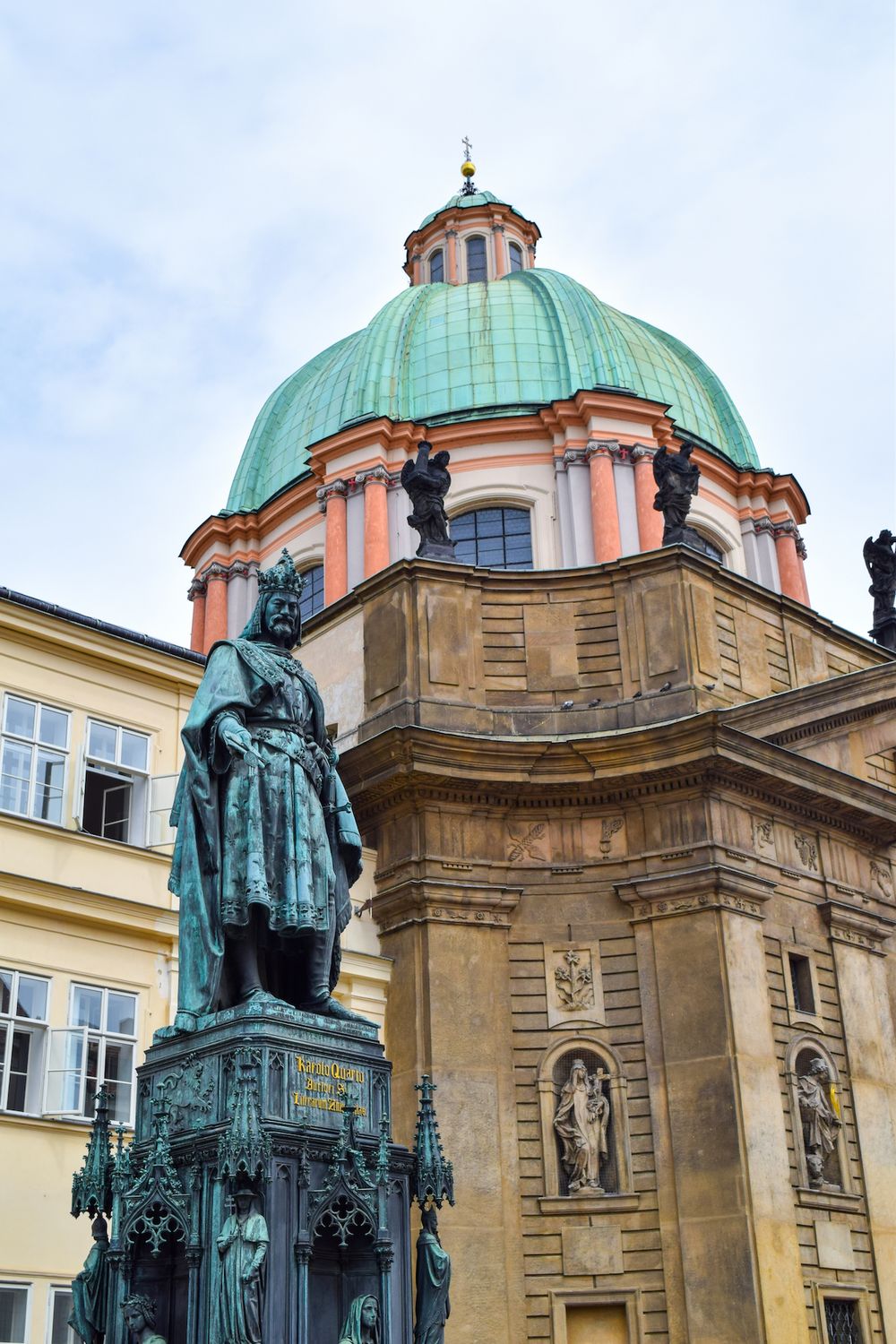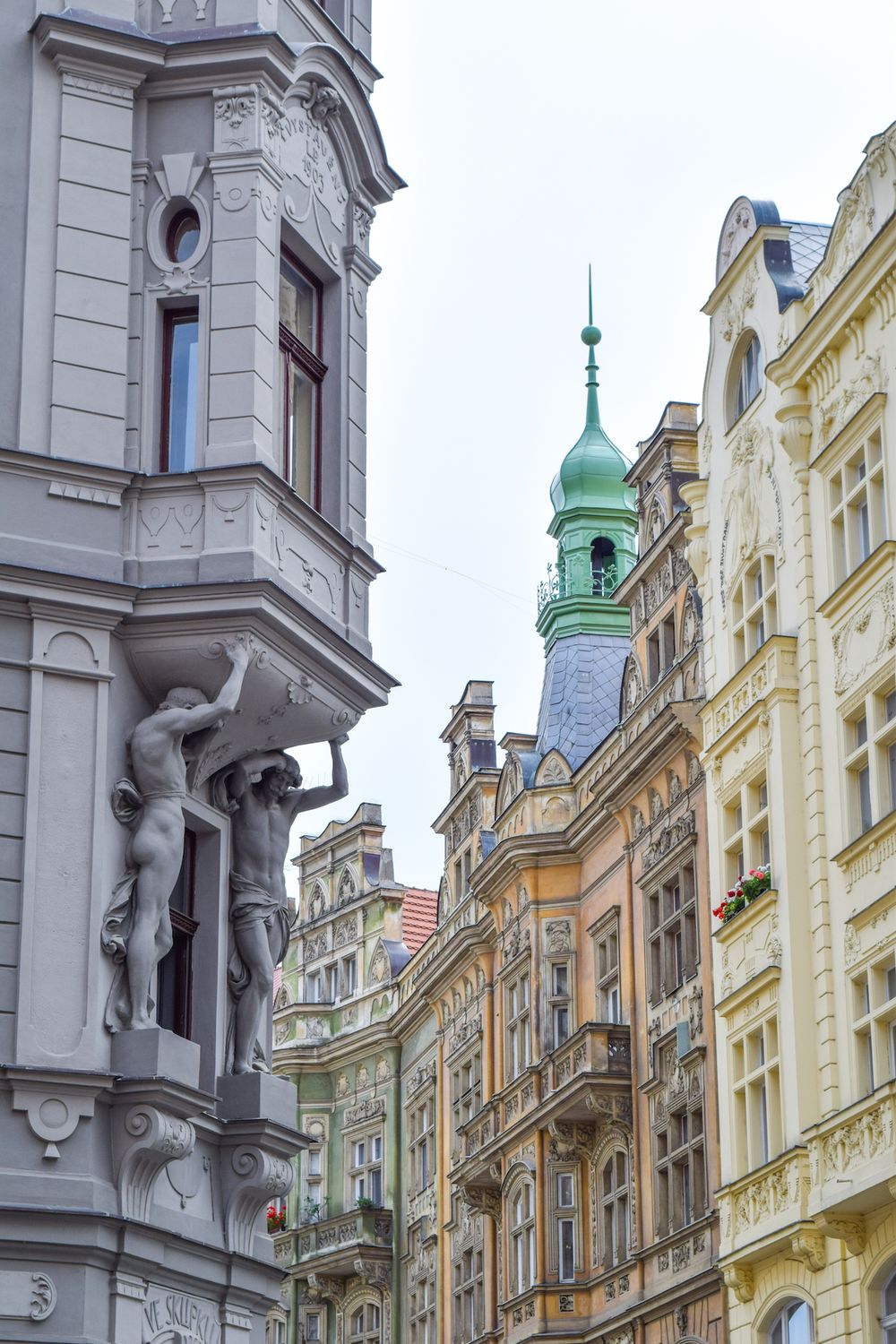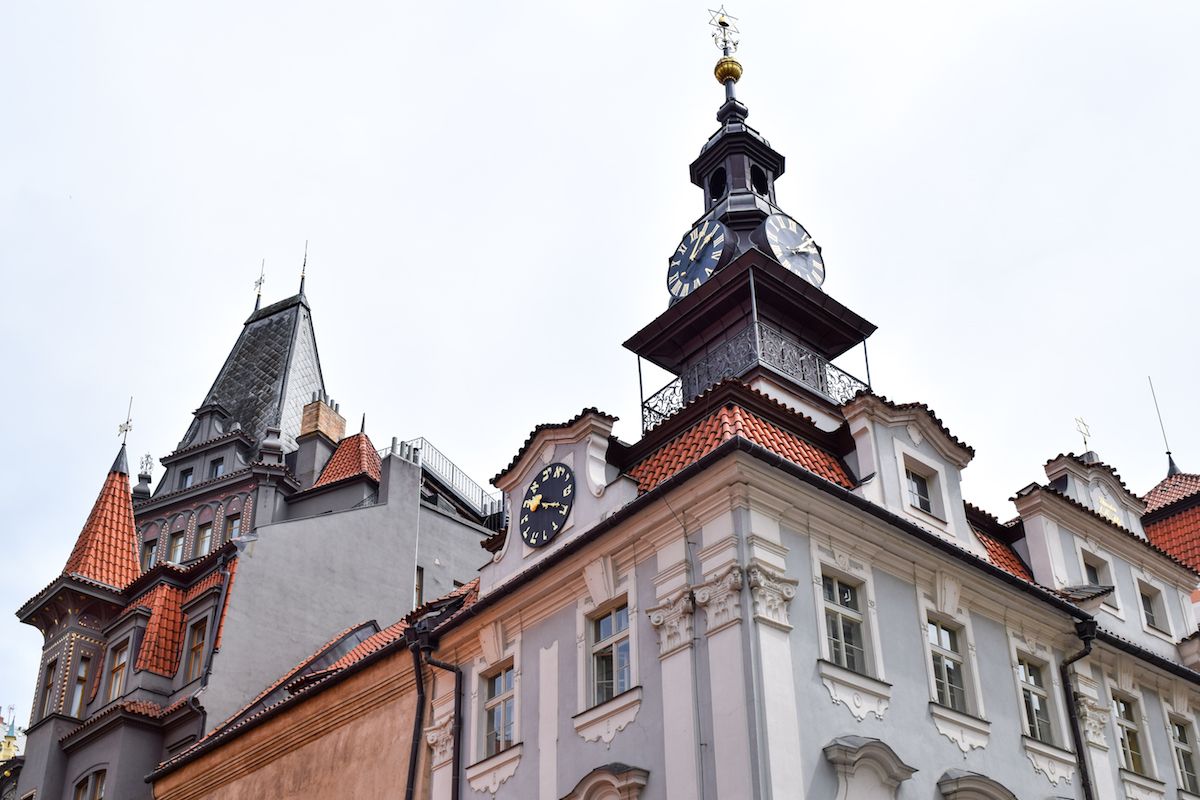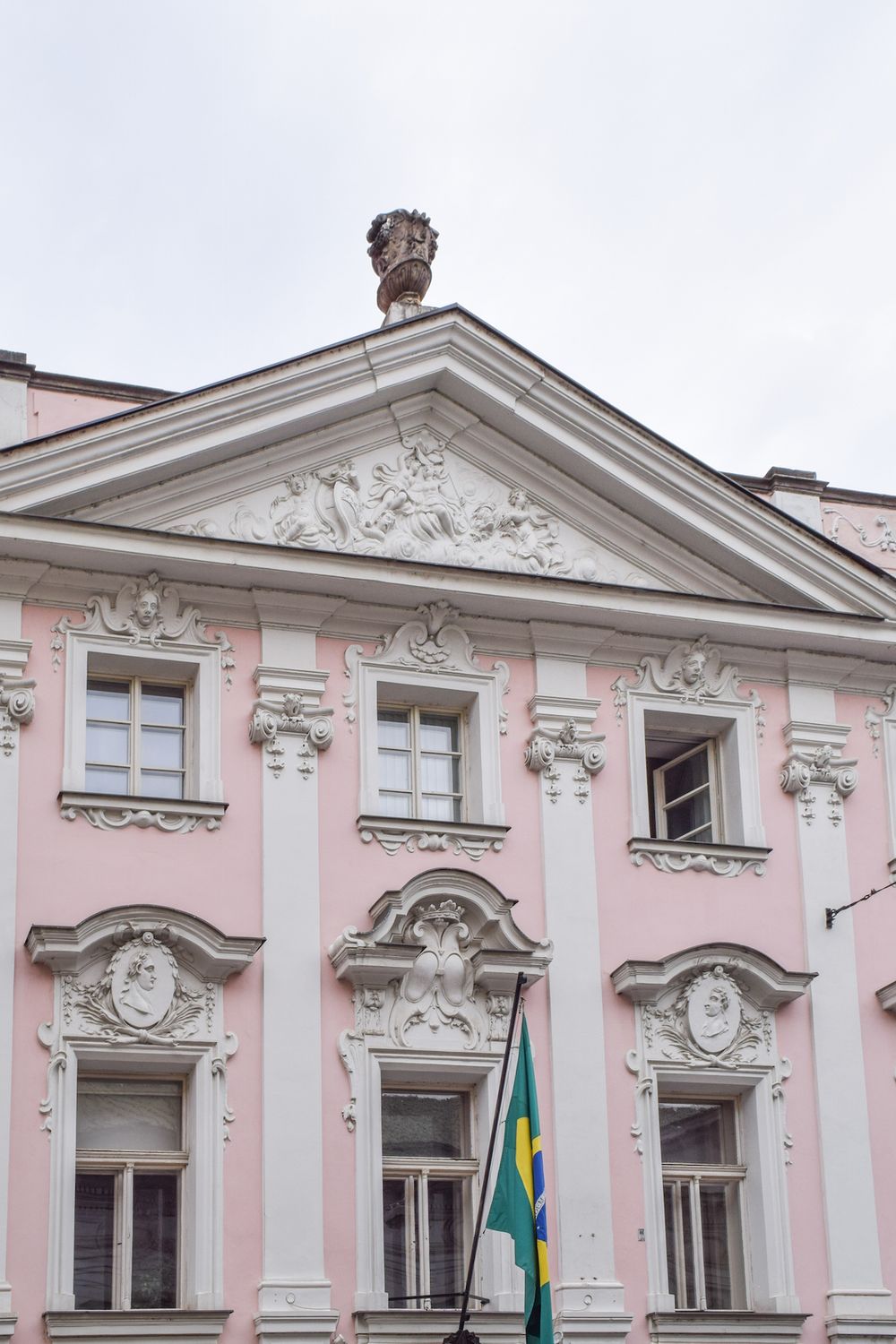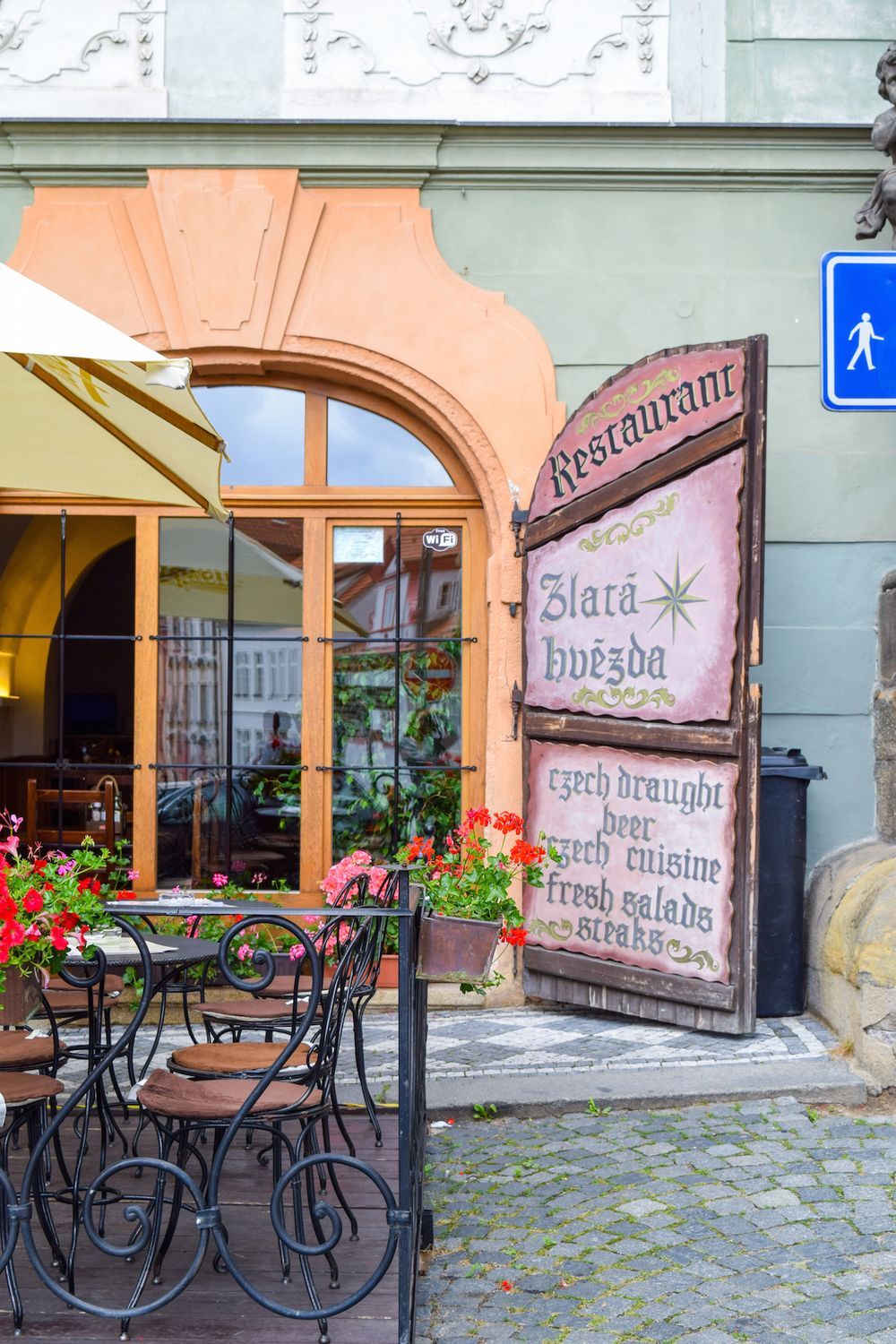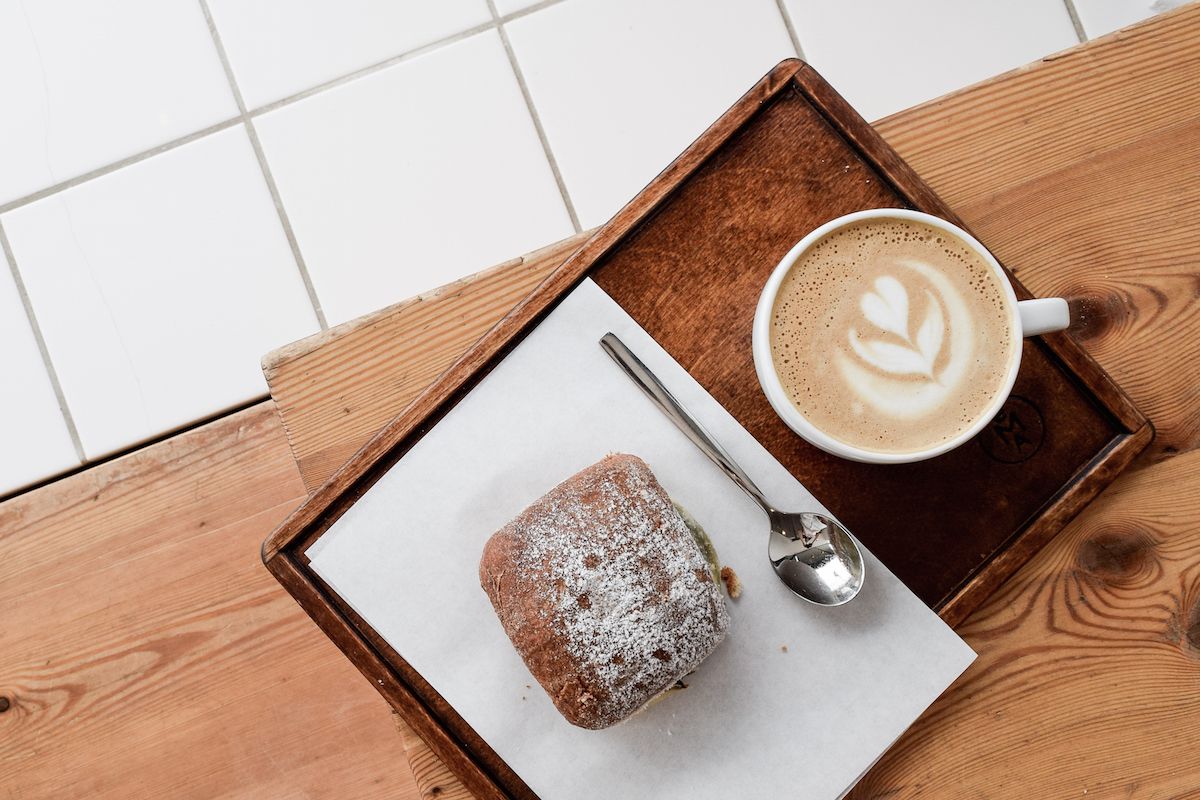 Charles Bridge
Impossible to visit Prague without crossing the famous Charles Bridge…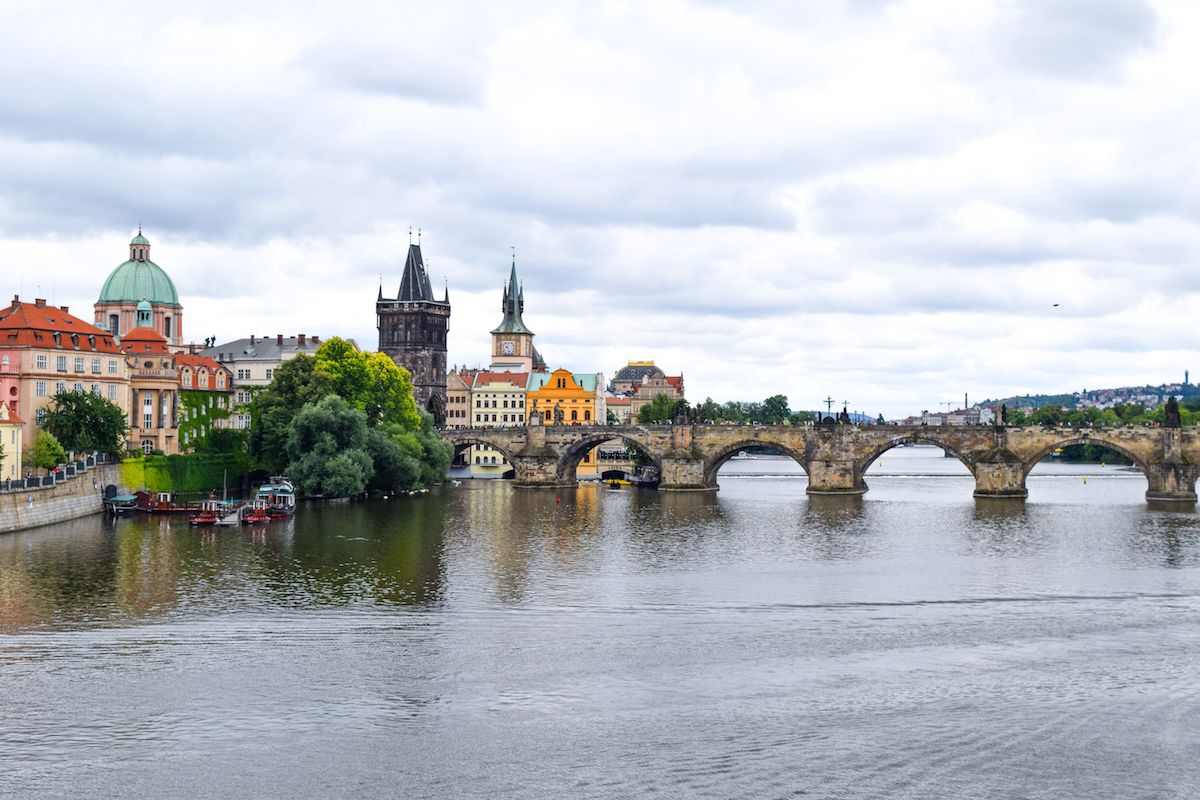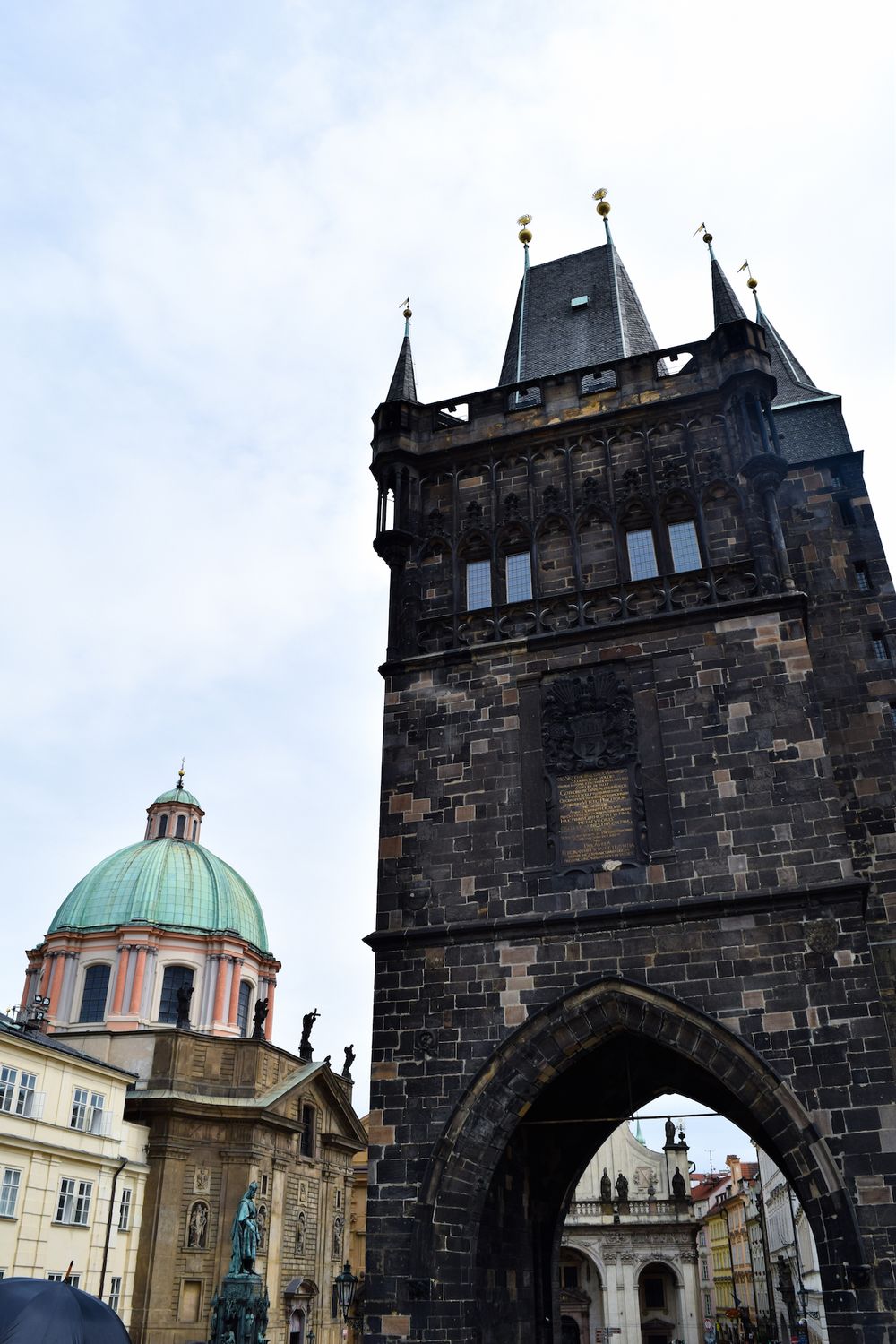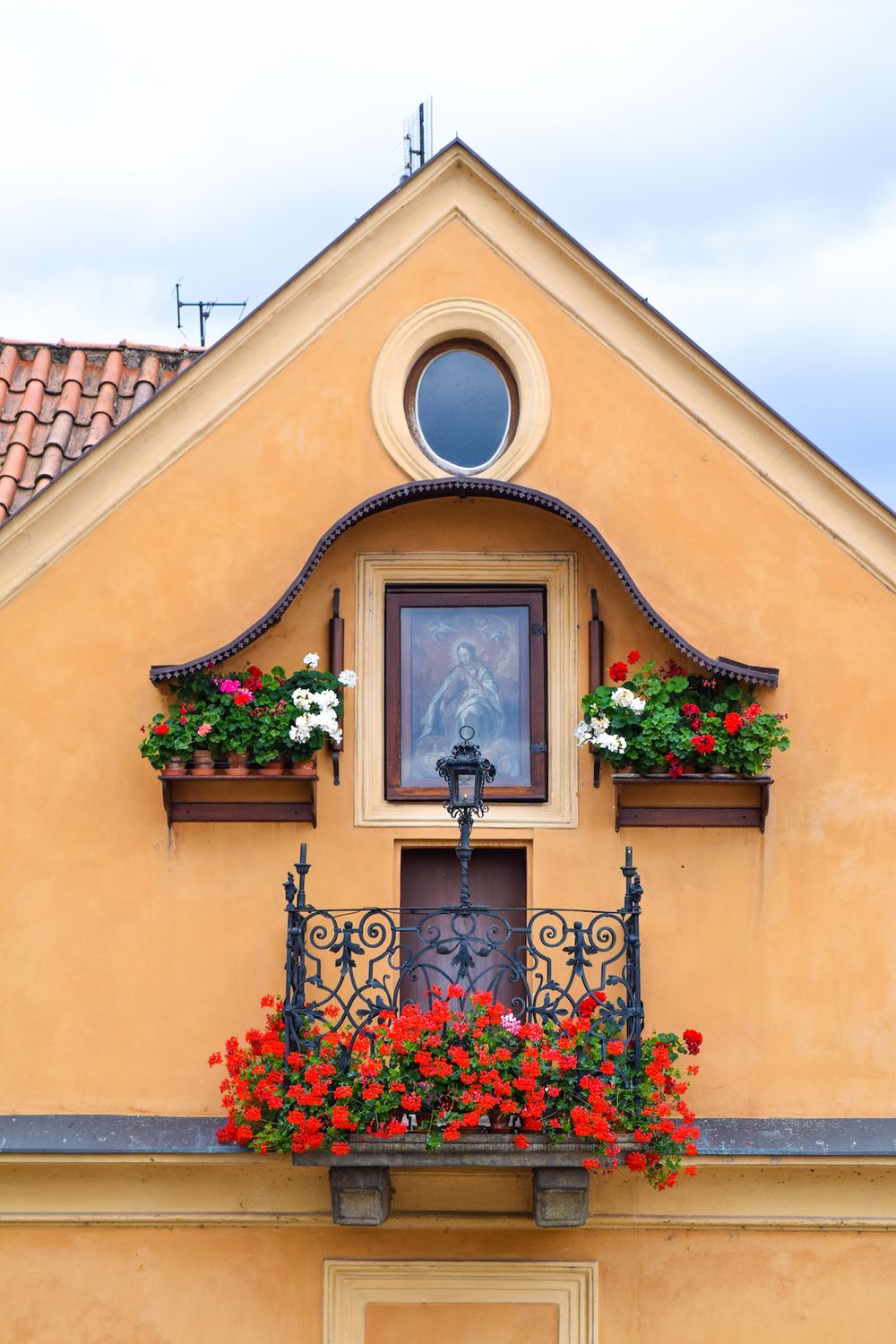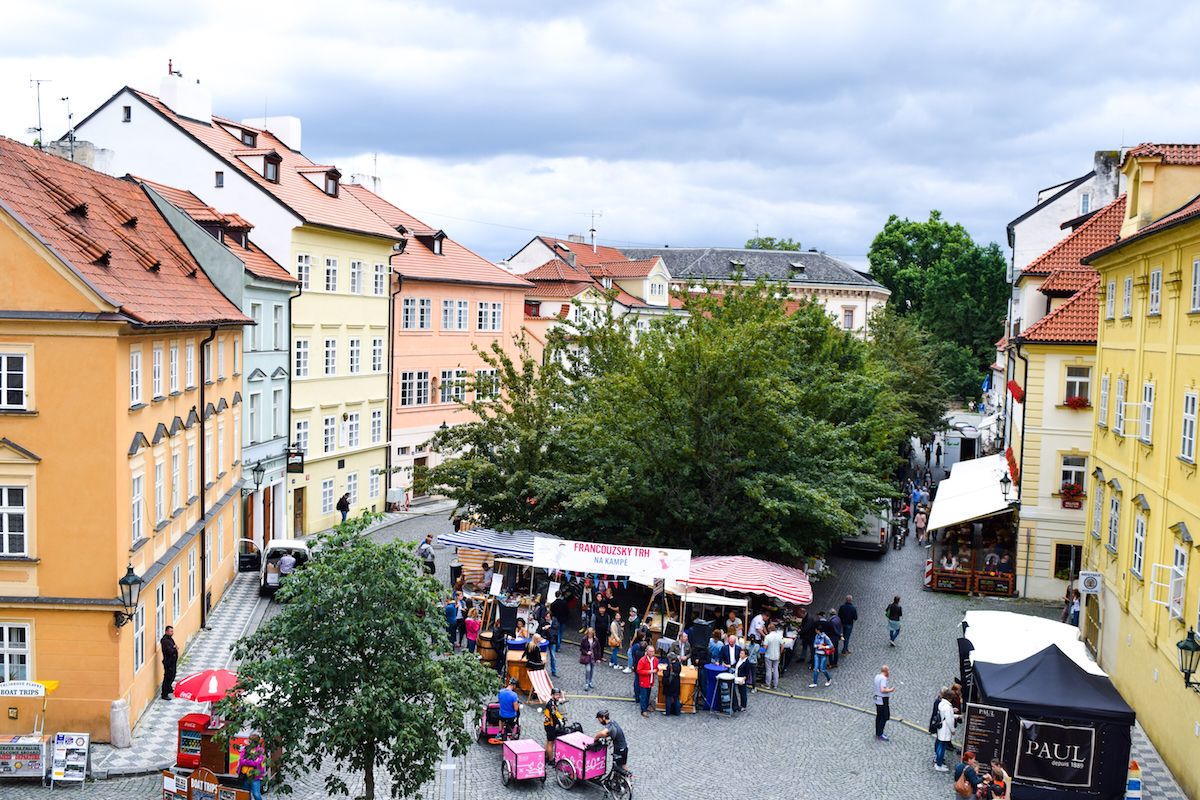 Explore New Town
Here is where I discovered the spinning silver head of Franz Kafka, the wonderfully vintage Globe Bookstore, the modern Gehry building Dancing House, and Styl & Interier, a cute restaurant – where my meal here consisted of a ham and cheese sandwich, one cappuccino and one bottled still water. Total bill: 226 CZK / $9.18.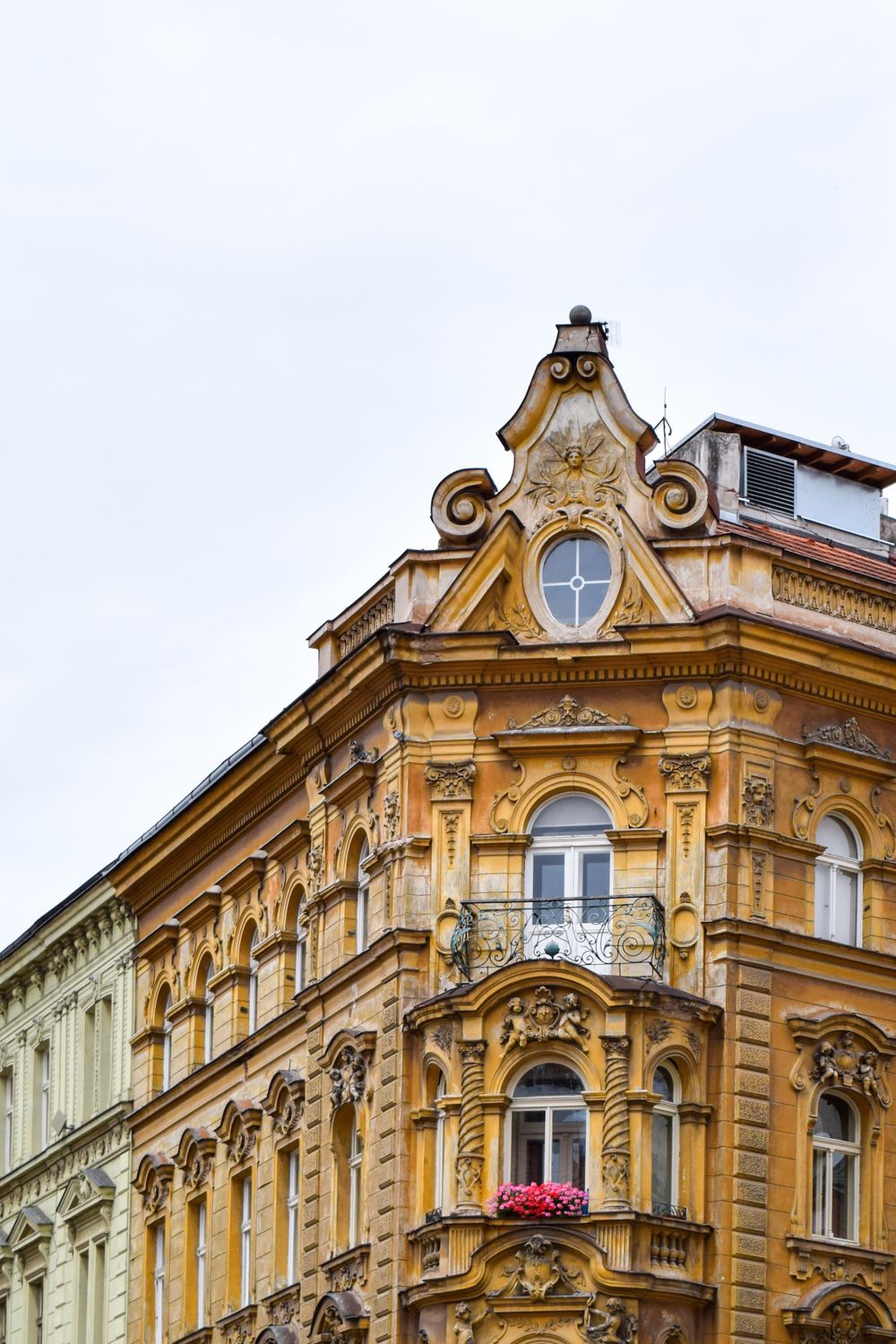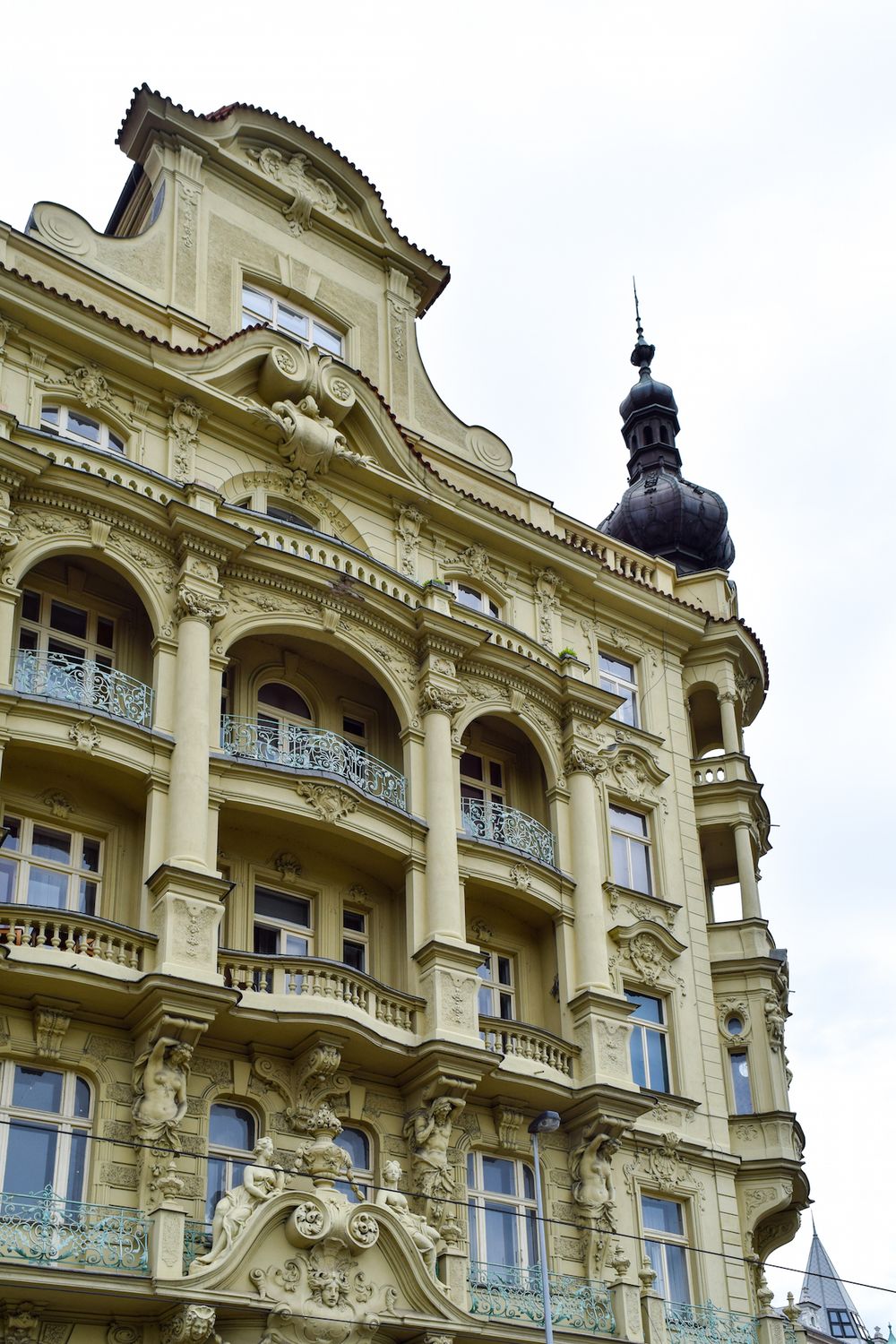 Franz Kafka's Spinning Head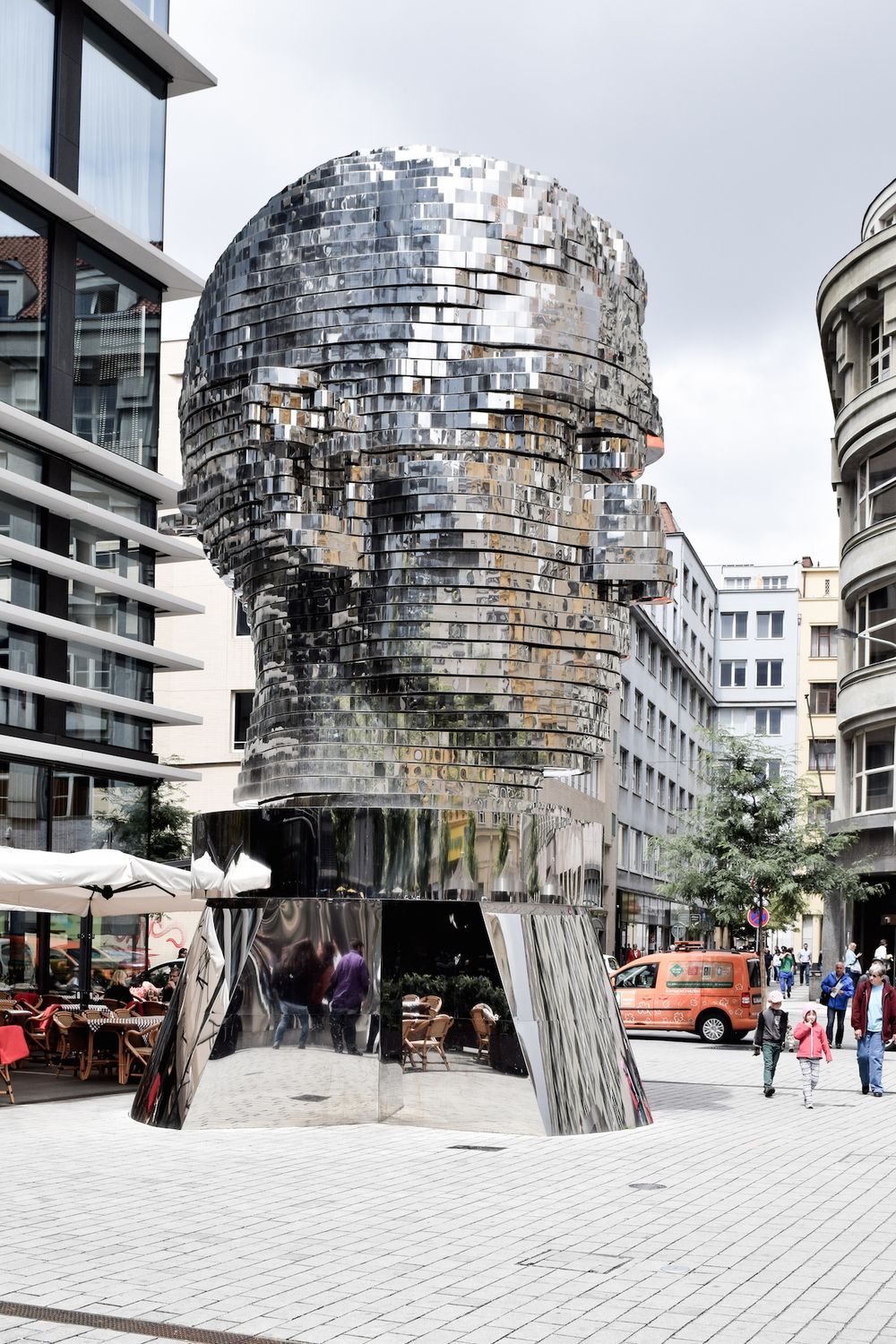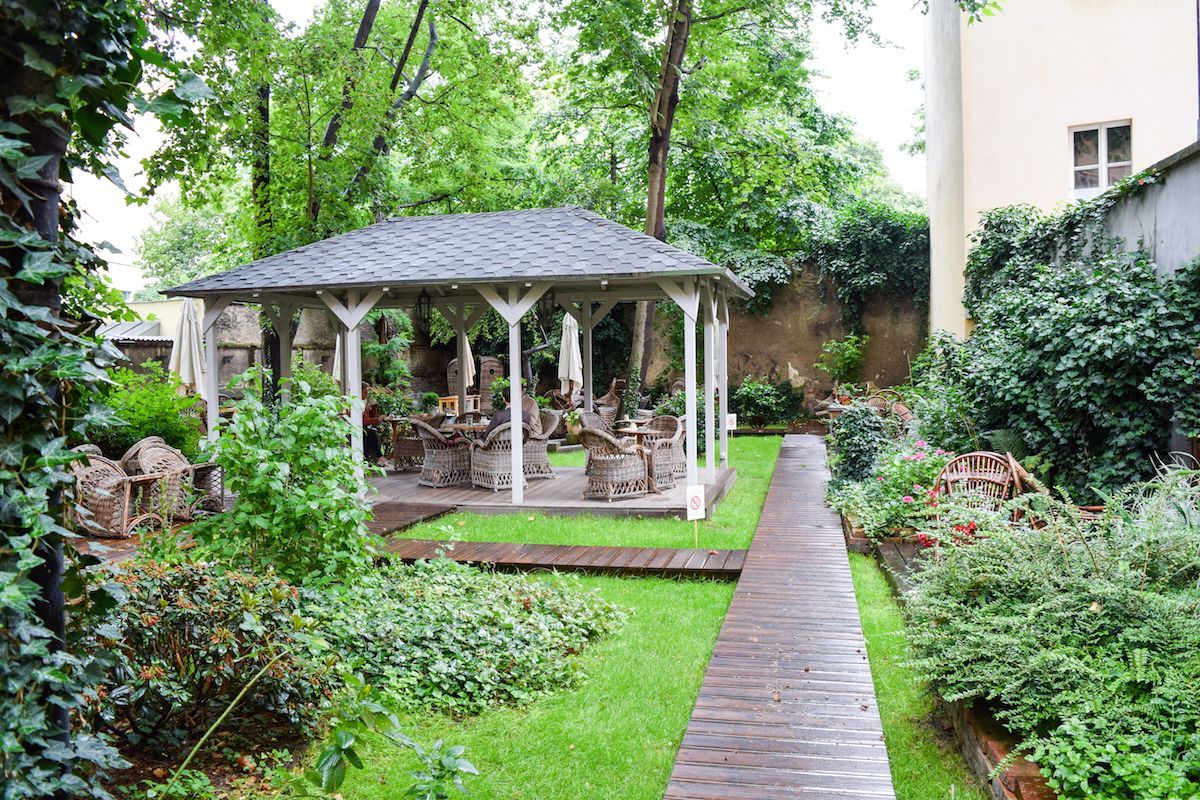 Dancing House
This famous building was designed by Frank Gehry.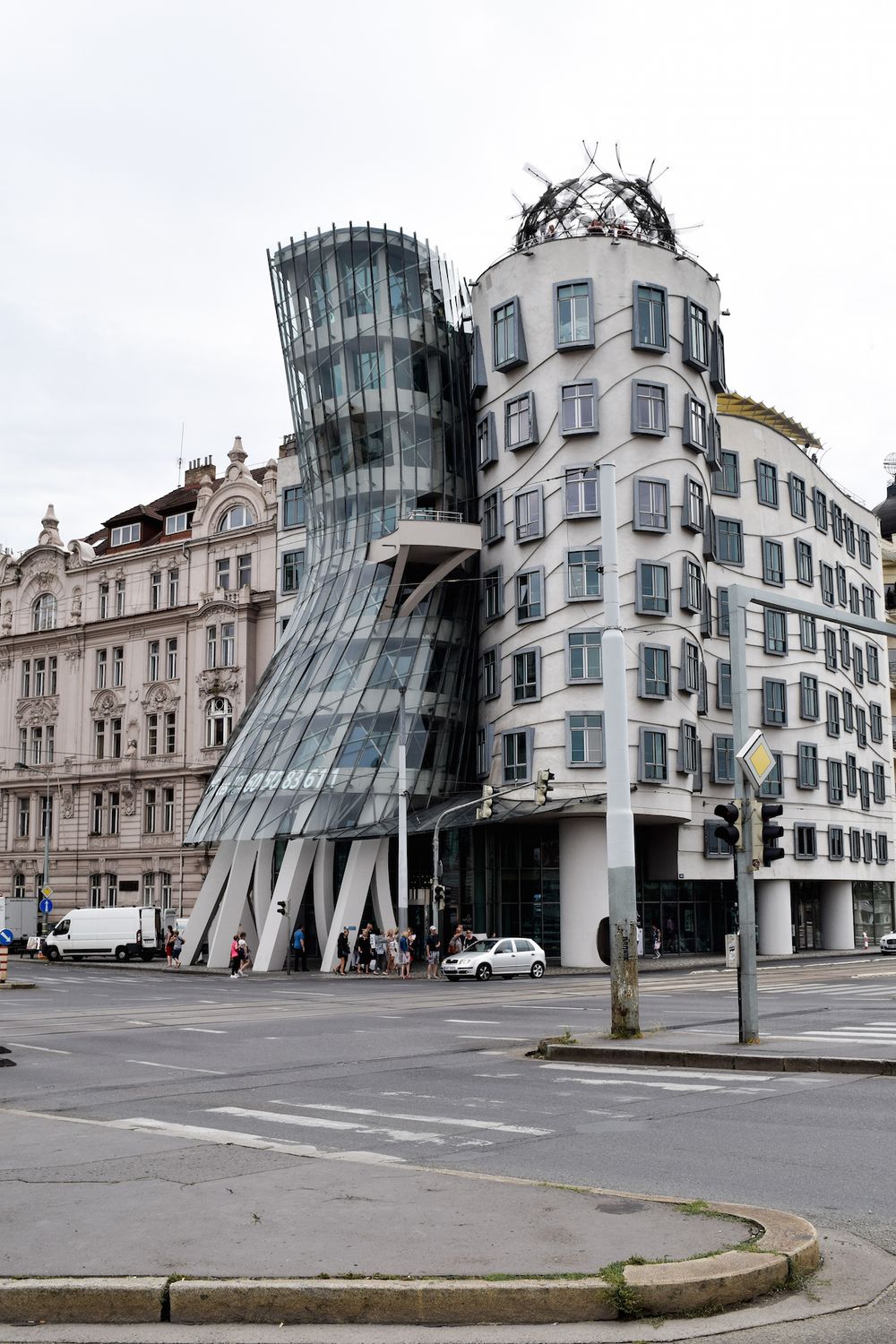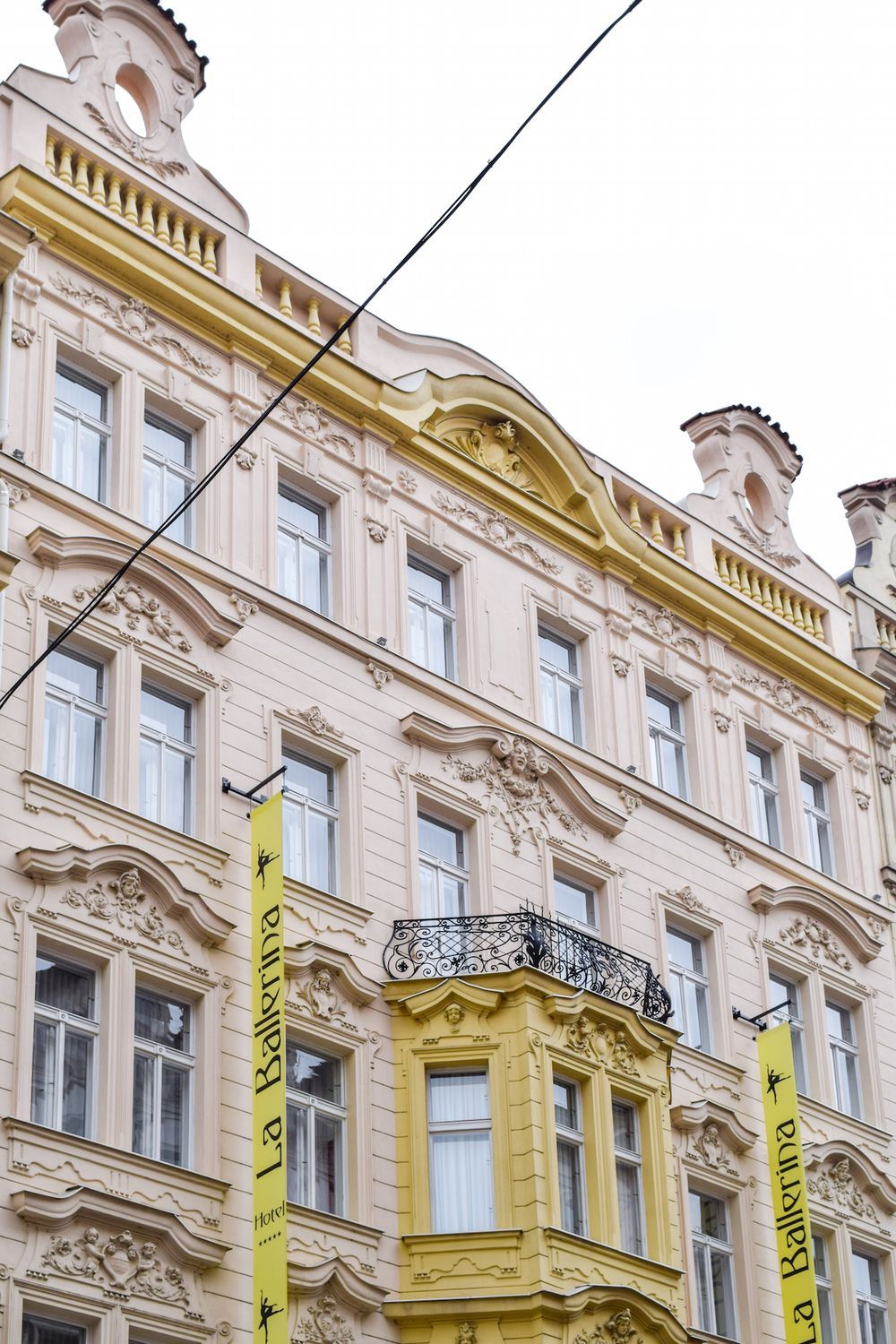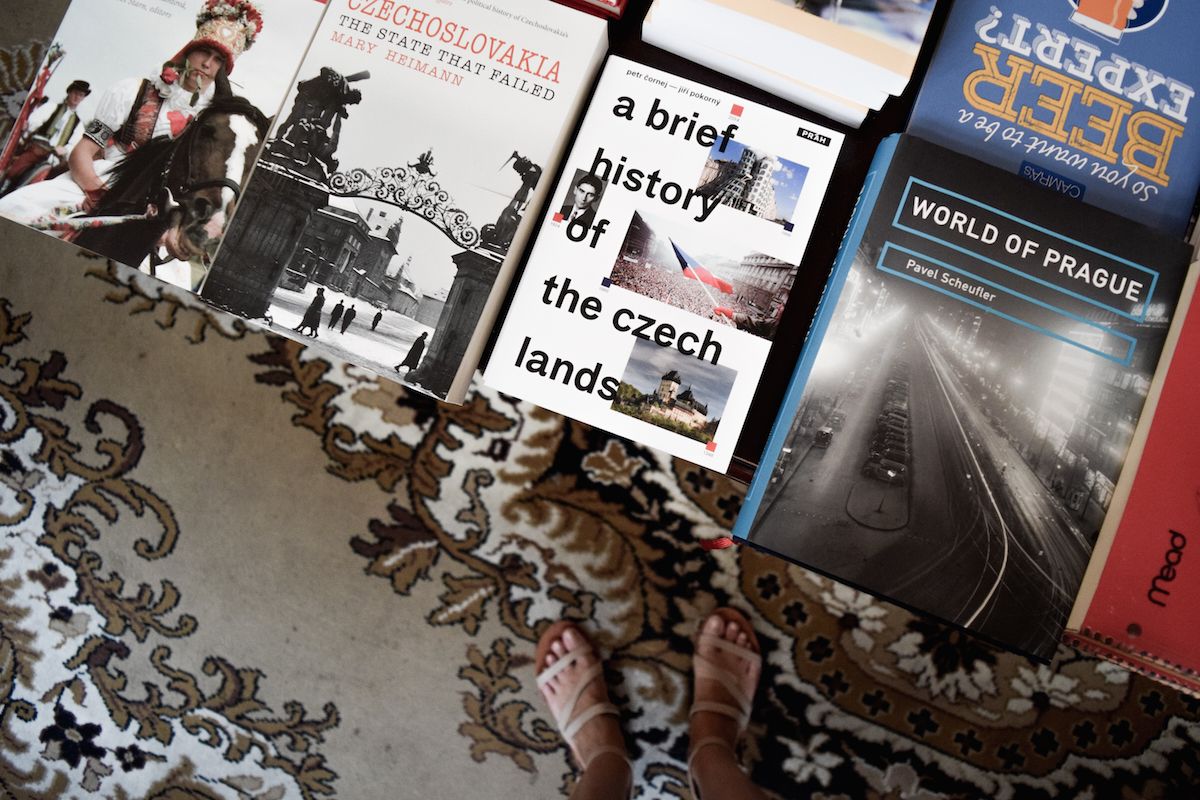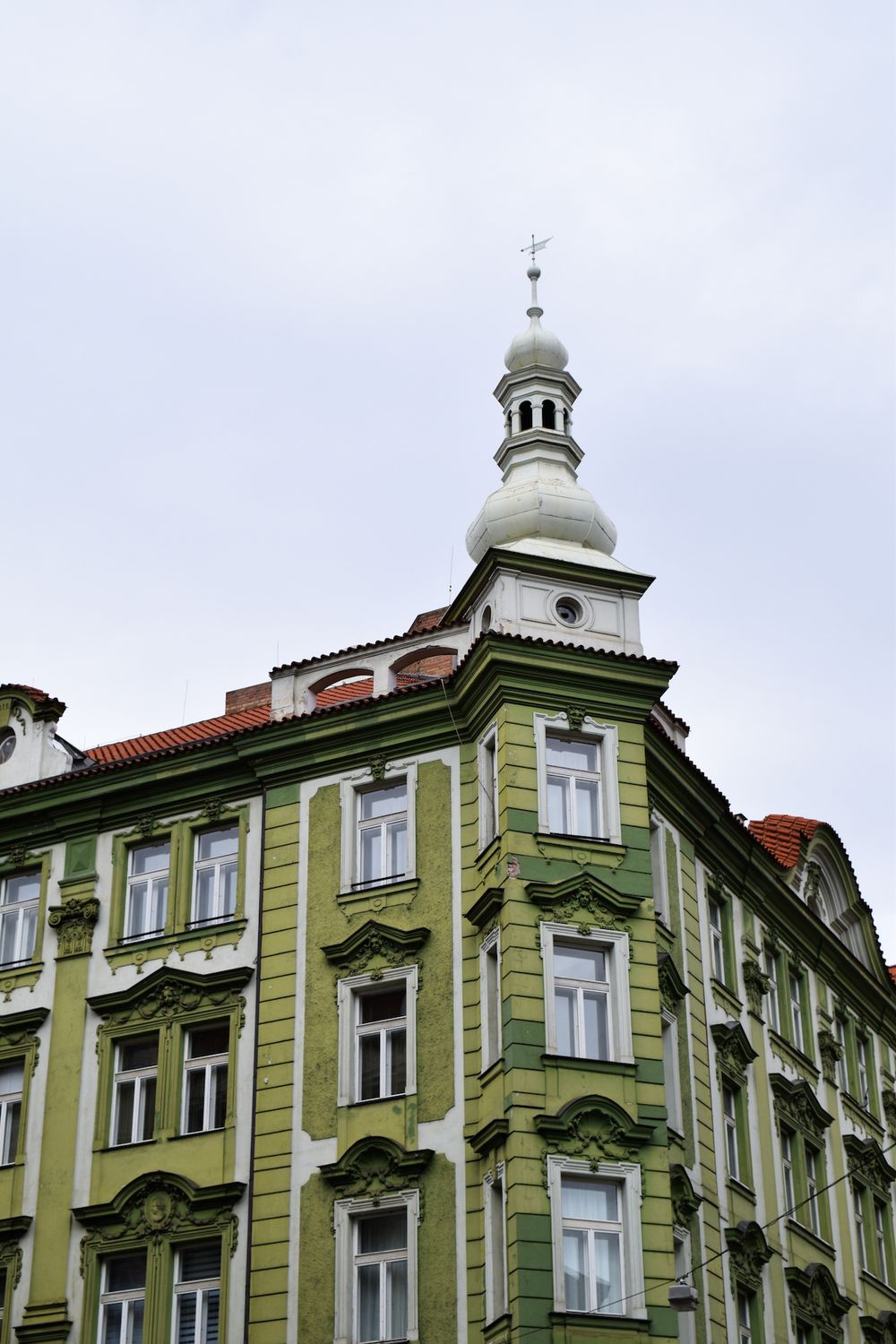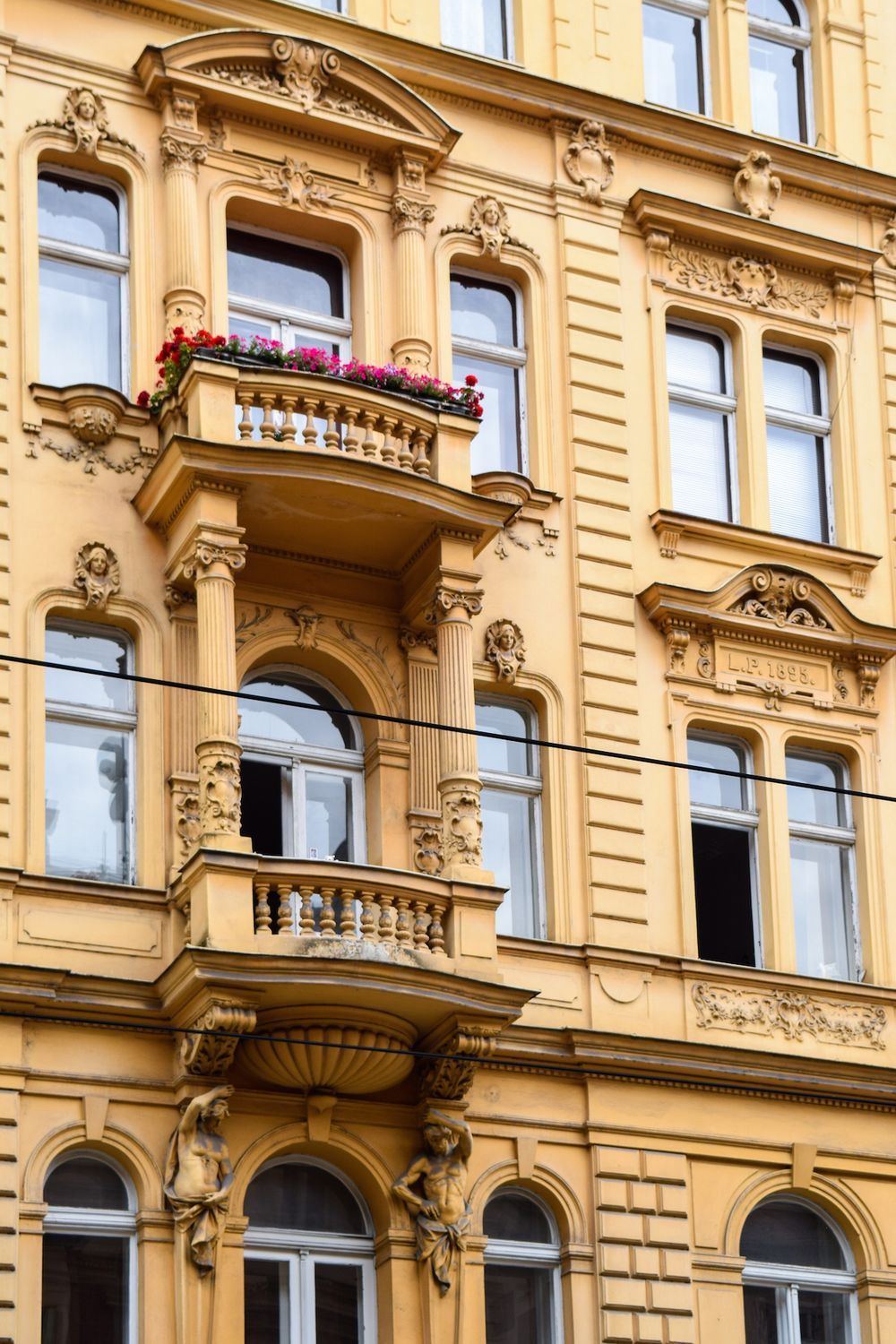 Wander Malá Strana
You can't come here without a visit to the famous Prague Castle (although personally I found the Archbishop's Palace next door to be prettier).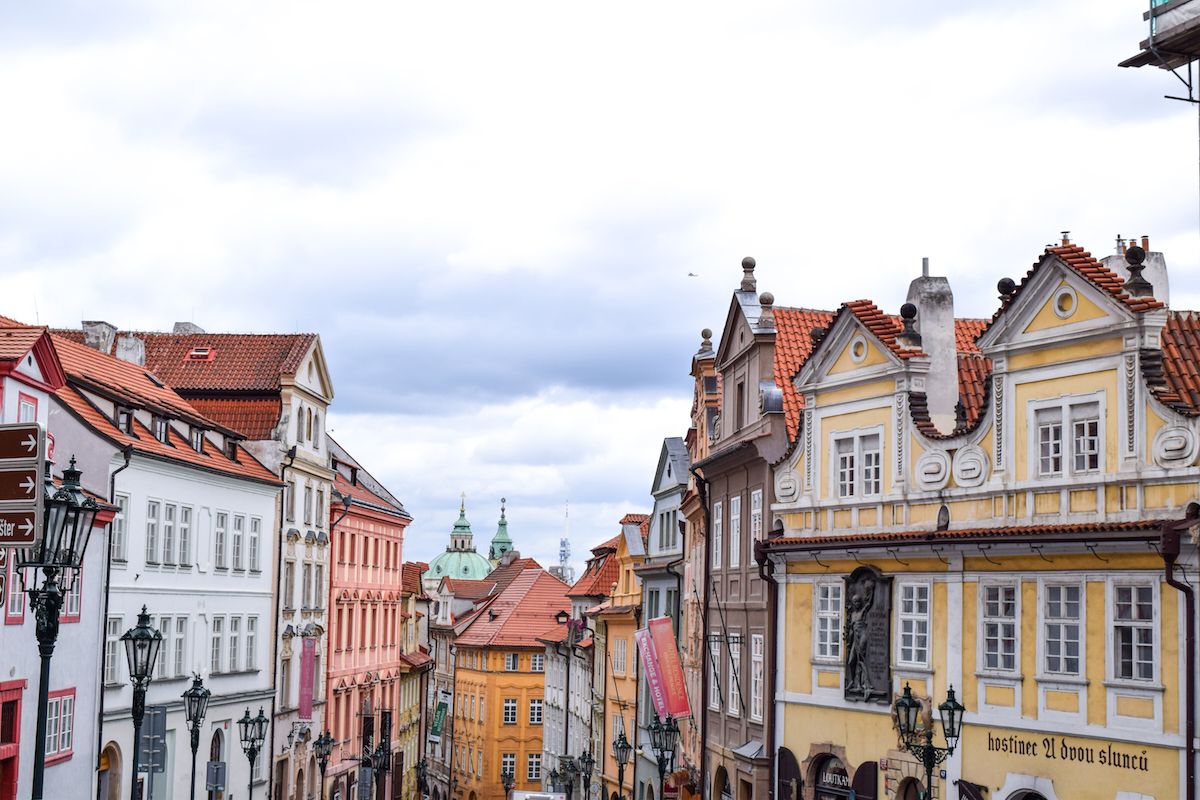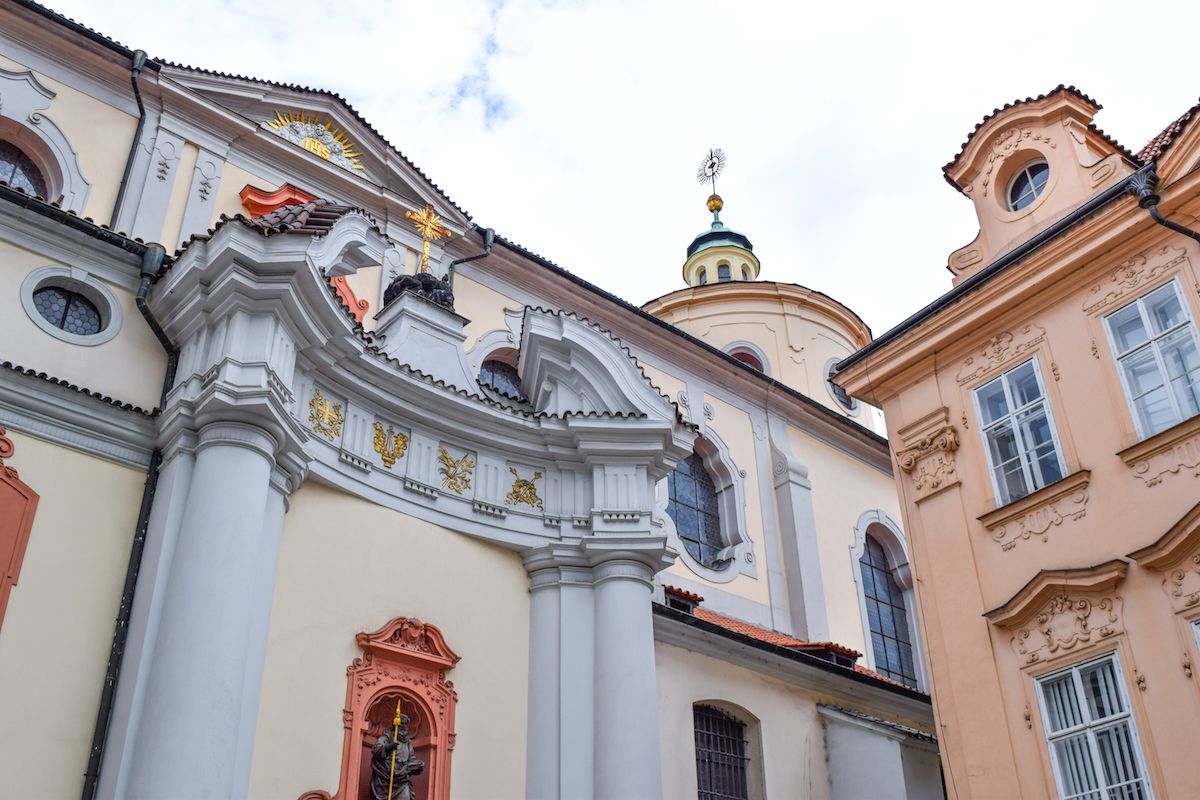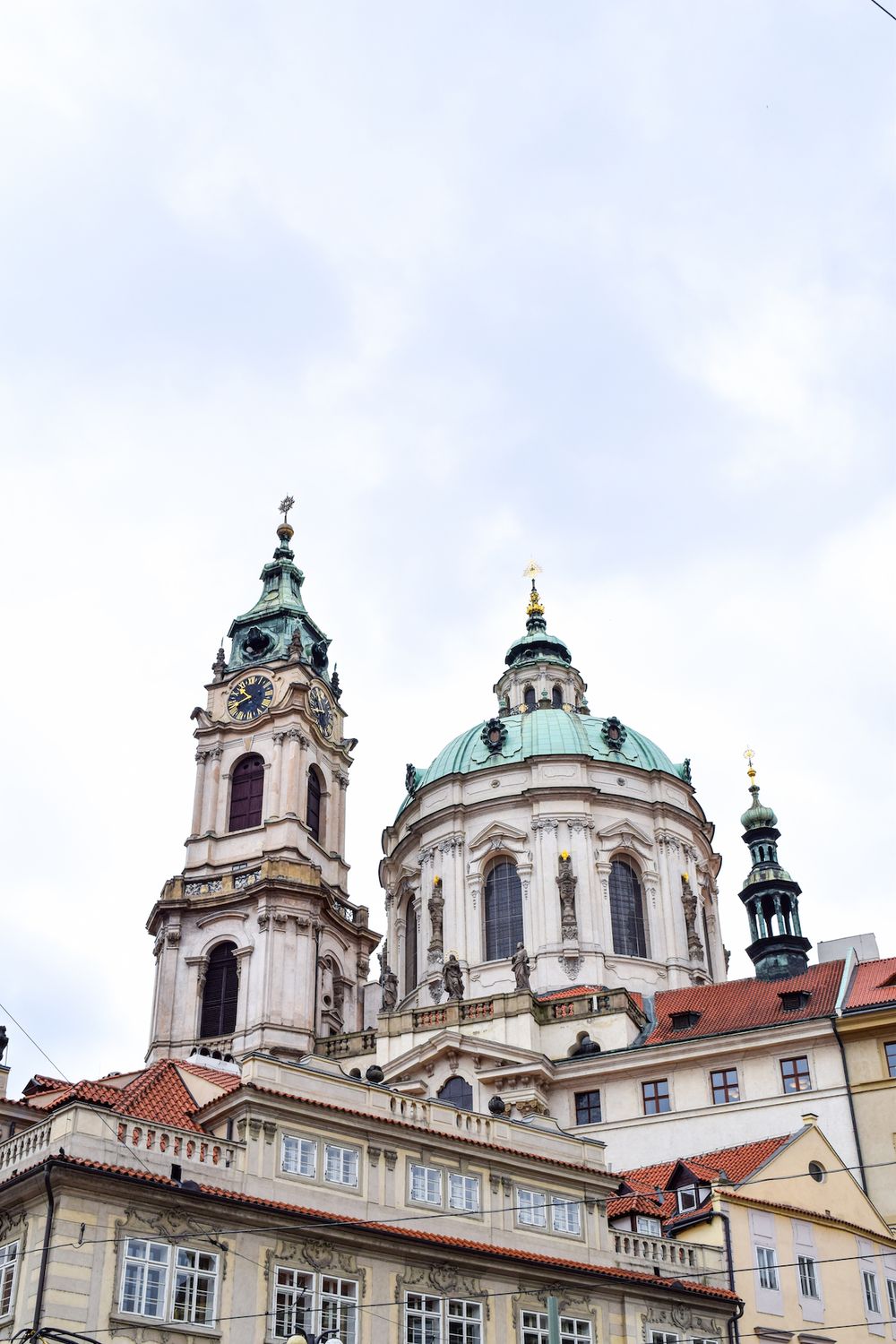 Eat a Trdelnik, the Local Specialty
Be sure to pick up a trdelnik, the local Czech specialty, on the way. I got one from Creperie U Kajetána made with cinnamon and chocolate for only 60 CZK!