Because Prague is such a hilly place, there's dozens of places to find a great vantage point for sweeping views of the city. Head to the Charles Bridge or the Prague Castle and you'll find some beautiful views of Prague – albeit from pretty far away. If you're in old town Prague and want some gorgeous views of the city up-close and personal, then I have great news for you!
I'll be honest – I can't take credit for this awesome spot, as I was tipped off to one of the best rooftops in Prague through my travel group, Girls Love Travel on Facebook. I didn't even know if I would be able to find it when I first heard the instructions on how to get there. But, when I did, boy was I glad!
The restaurant is completely open-air to the sky above. It's got quite a sprawling floor space, so there's plenty of room for large groups. The rooftop is lined with sweet, colorful flowers that add a lovely touch to panoramas of this historic, classic city. I ordered a small meal and a glass of wine here (oh, how I miss more options than just house red, but hey, the views were worth it!) and sat back to enjoy the view…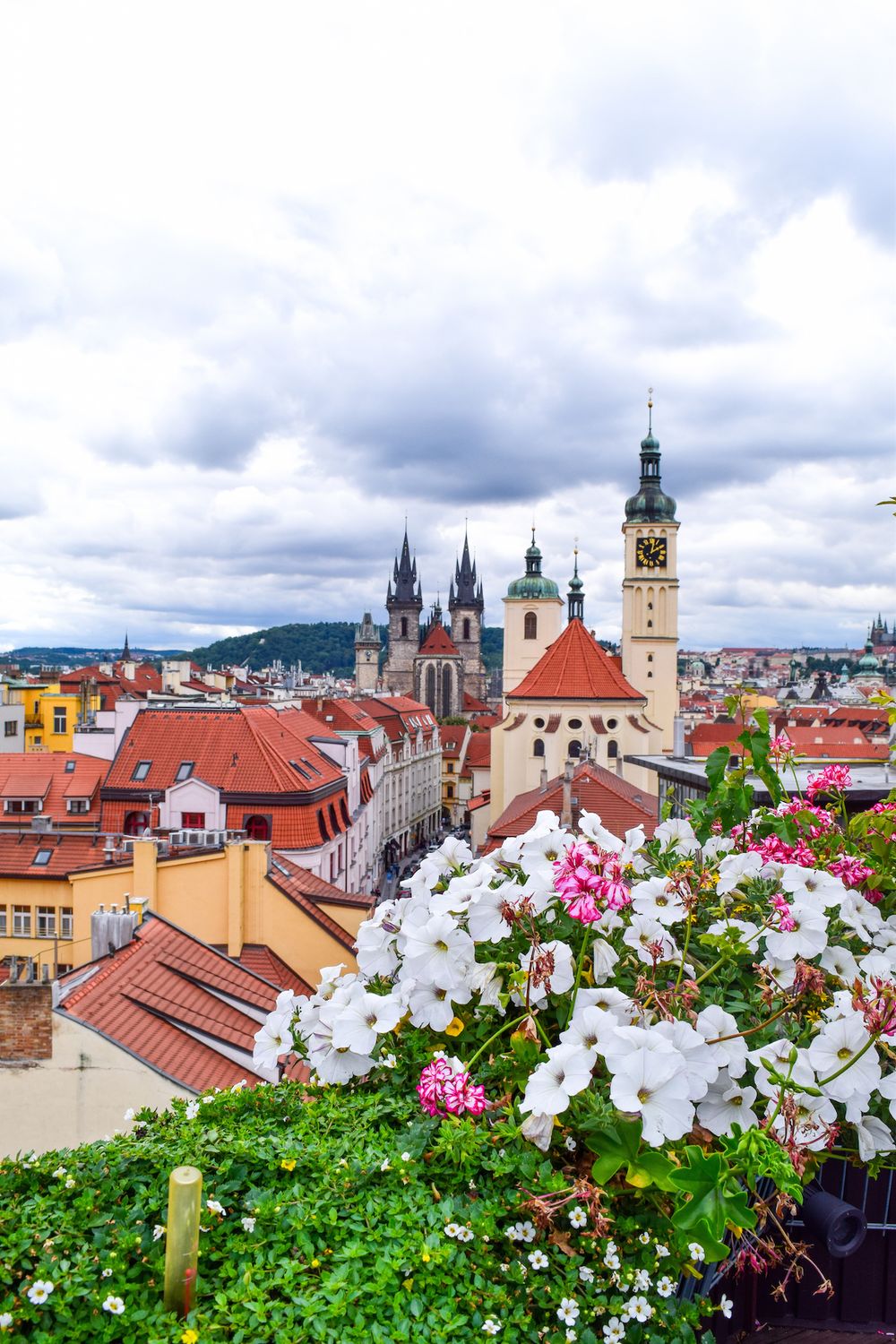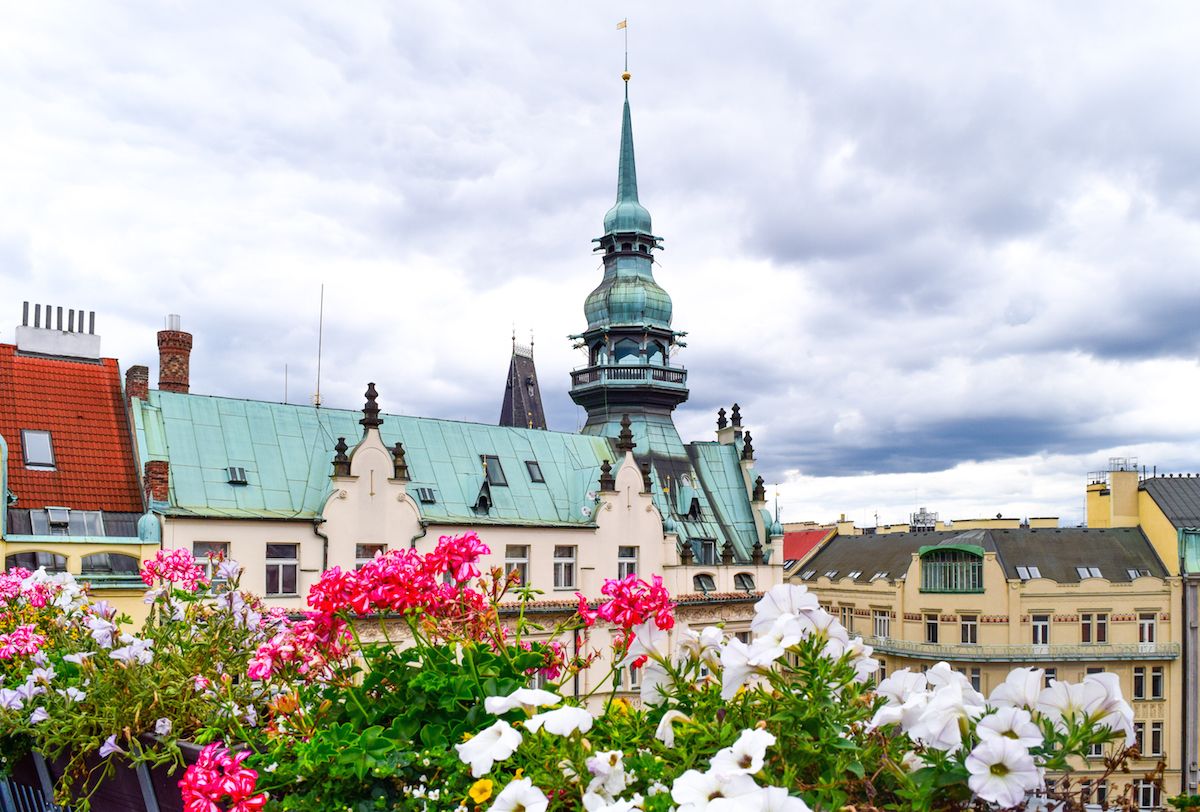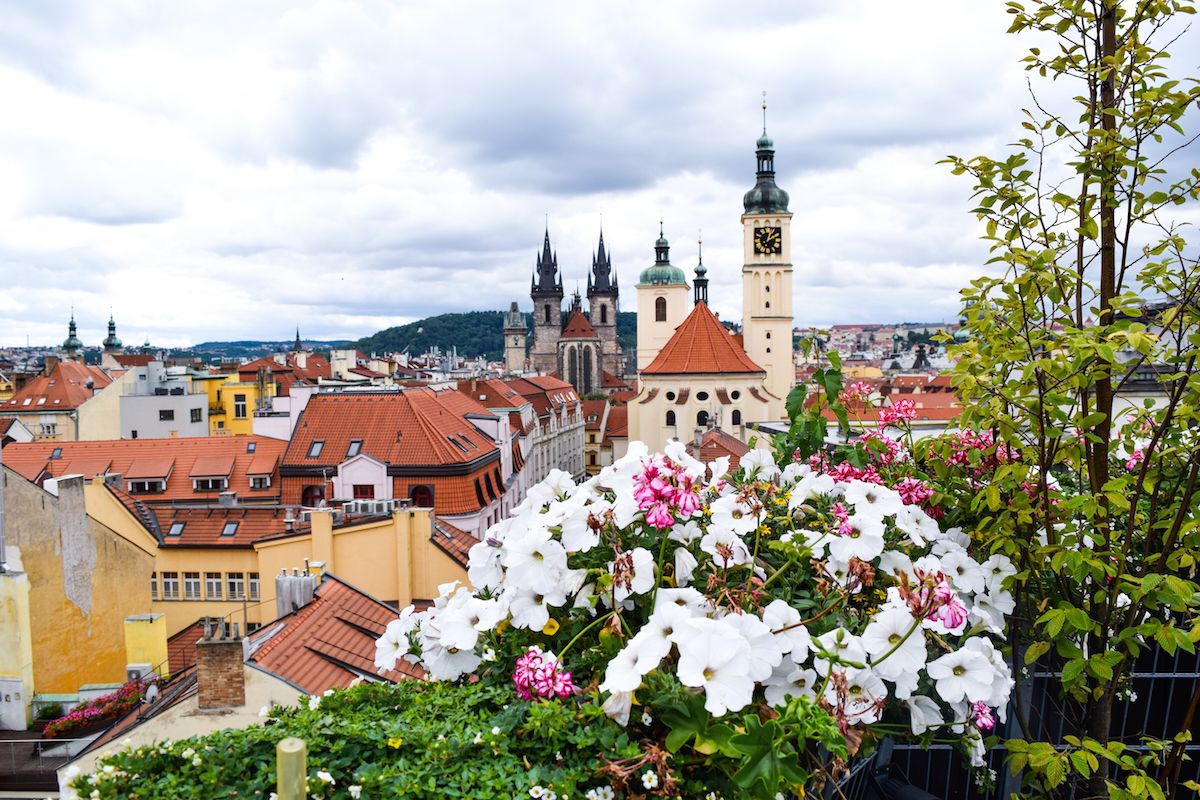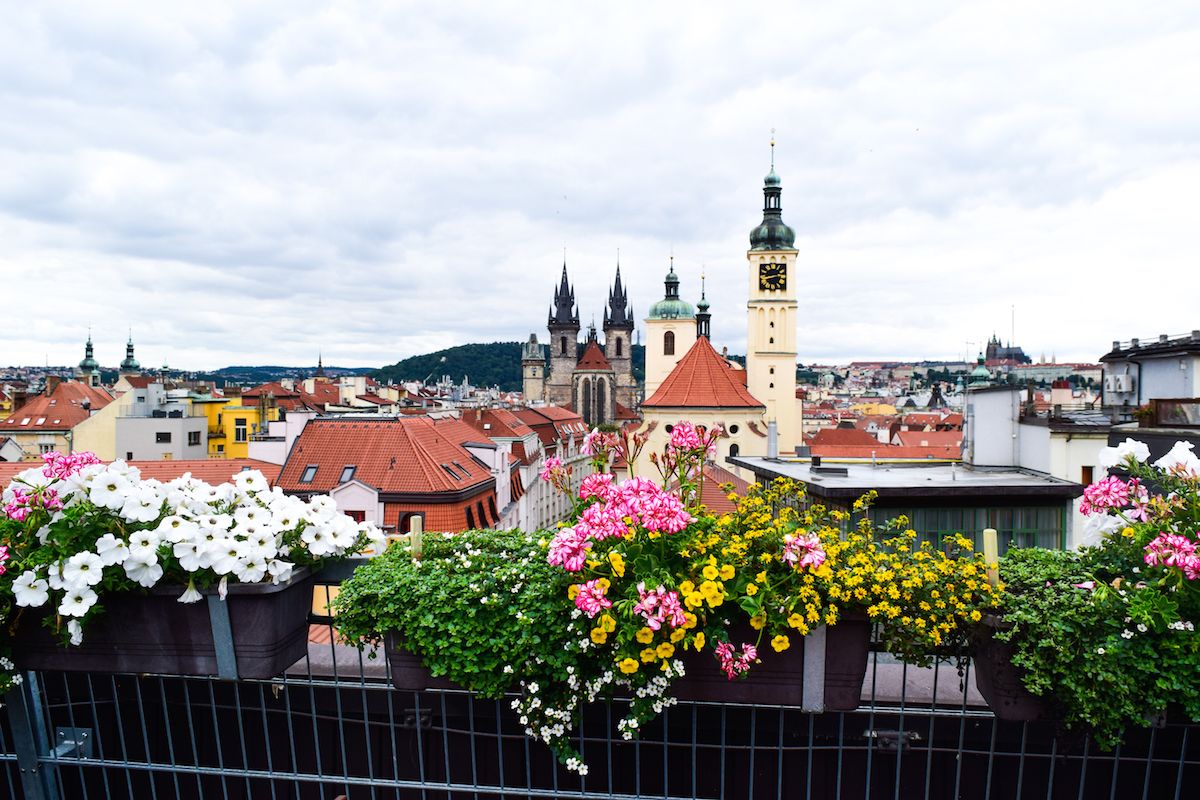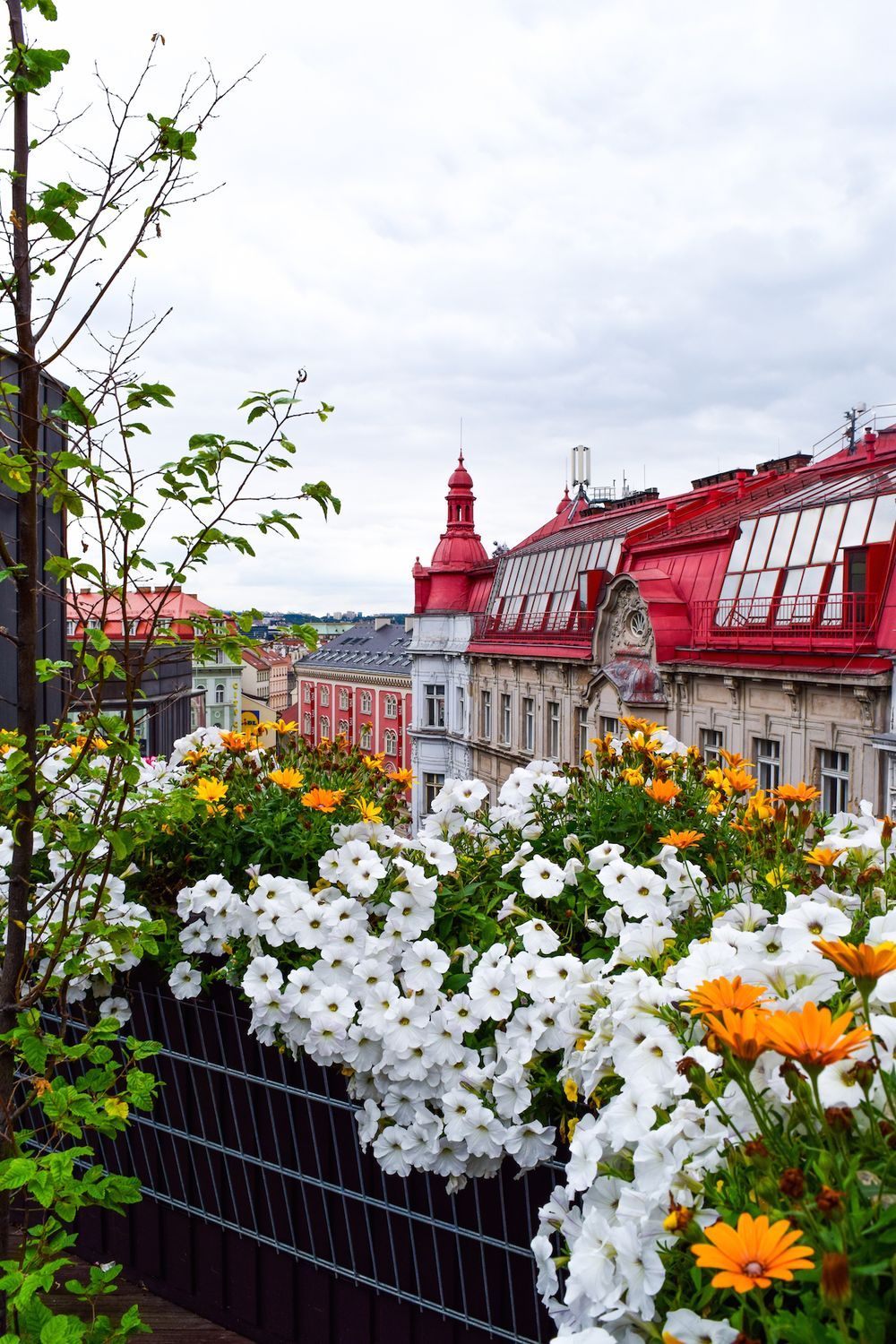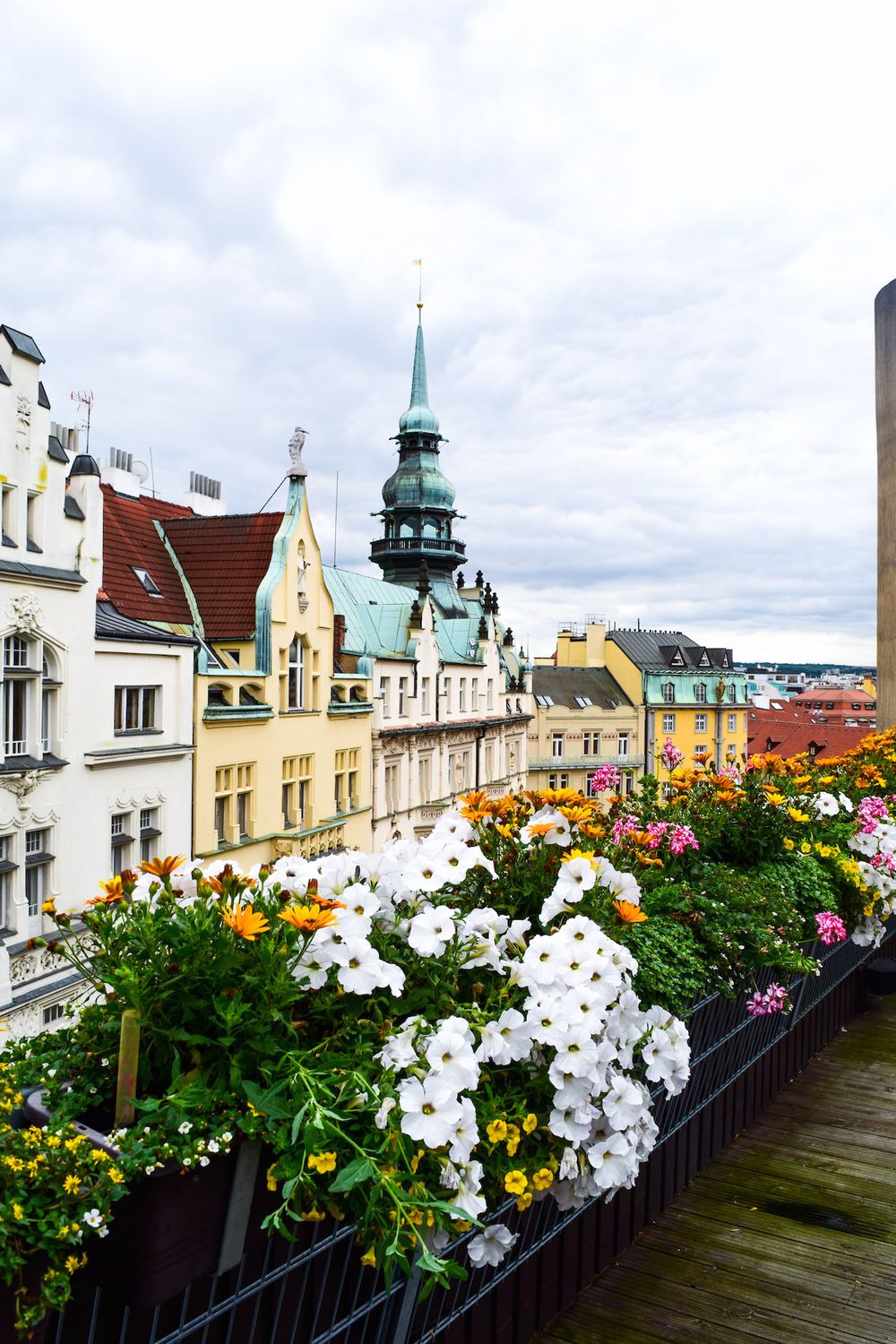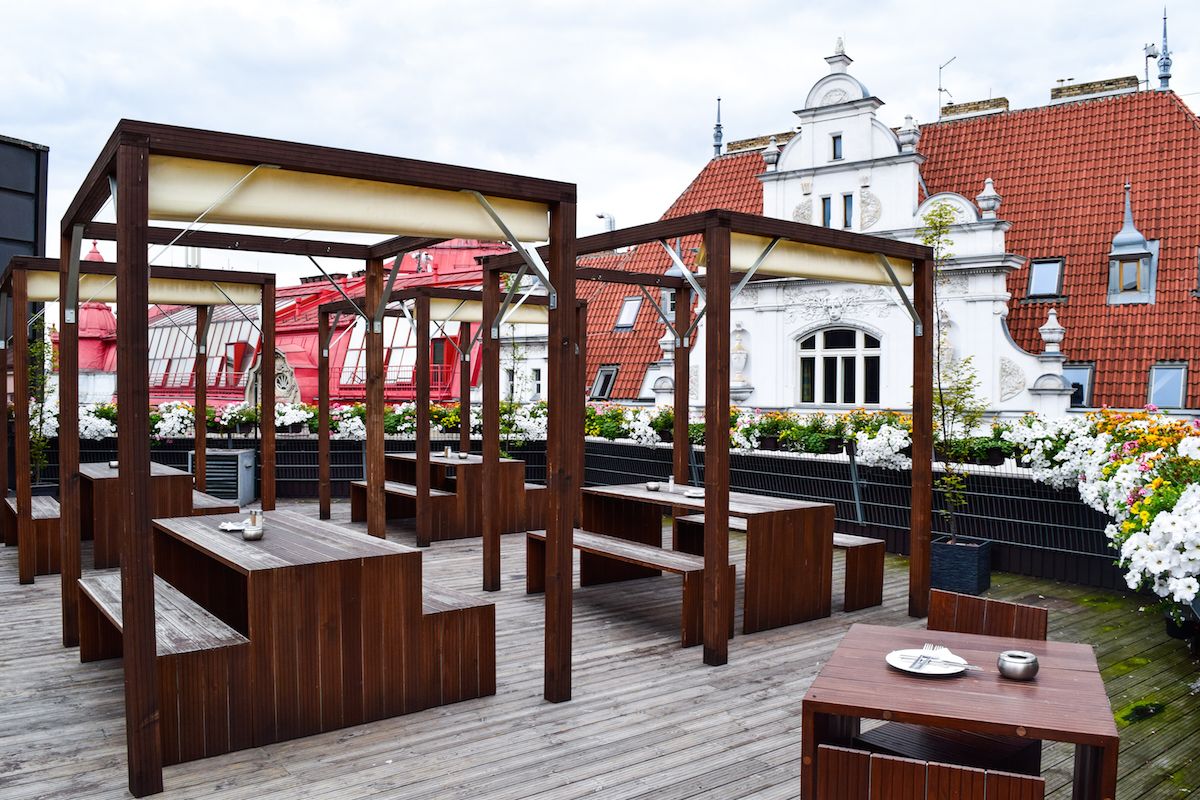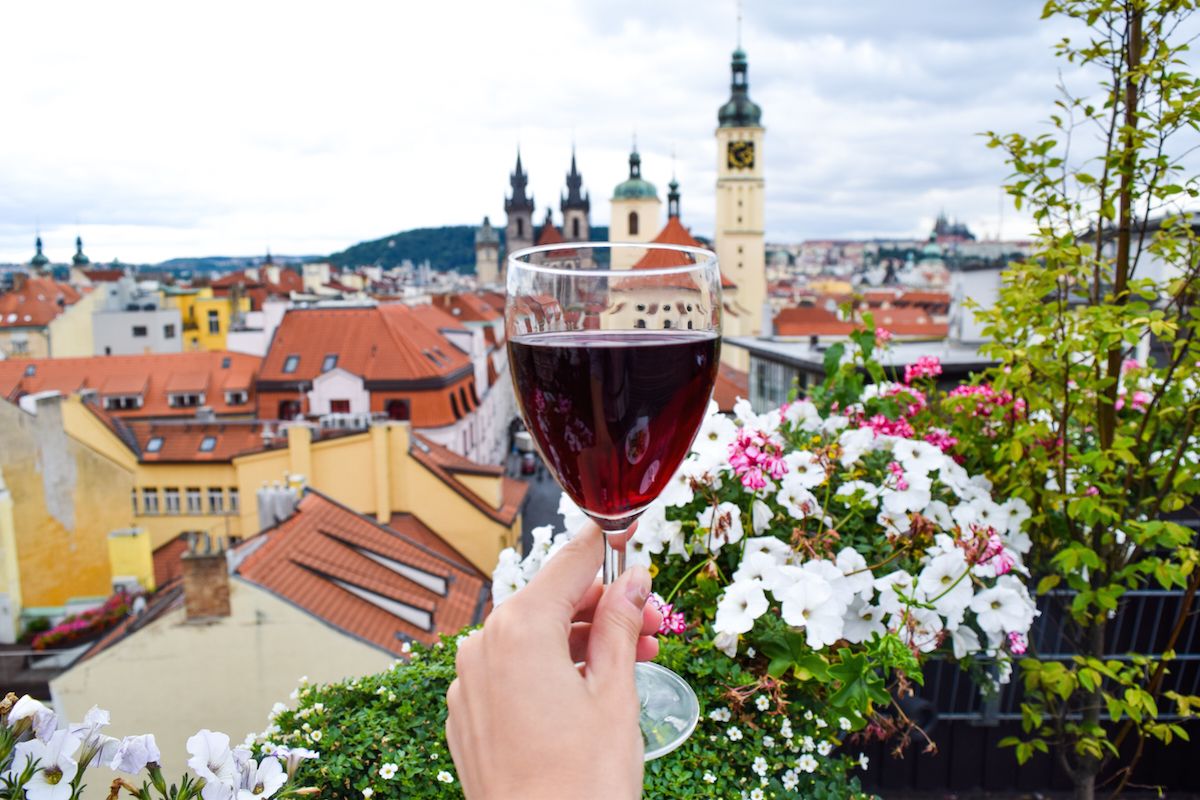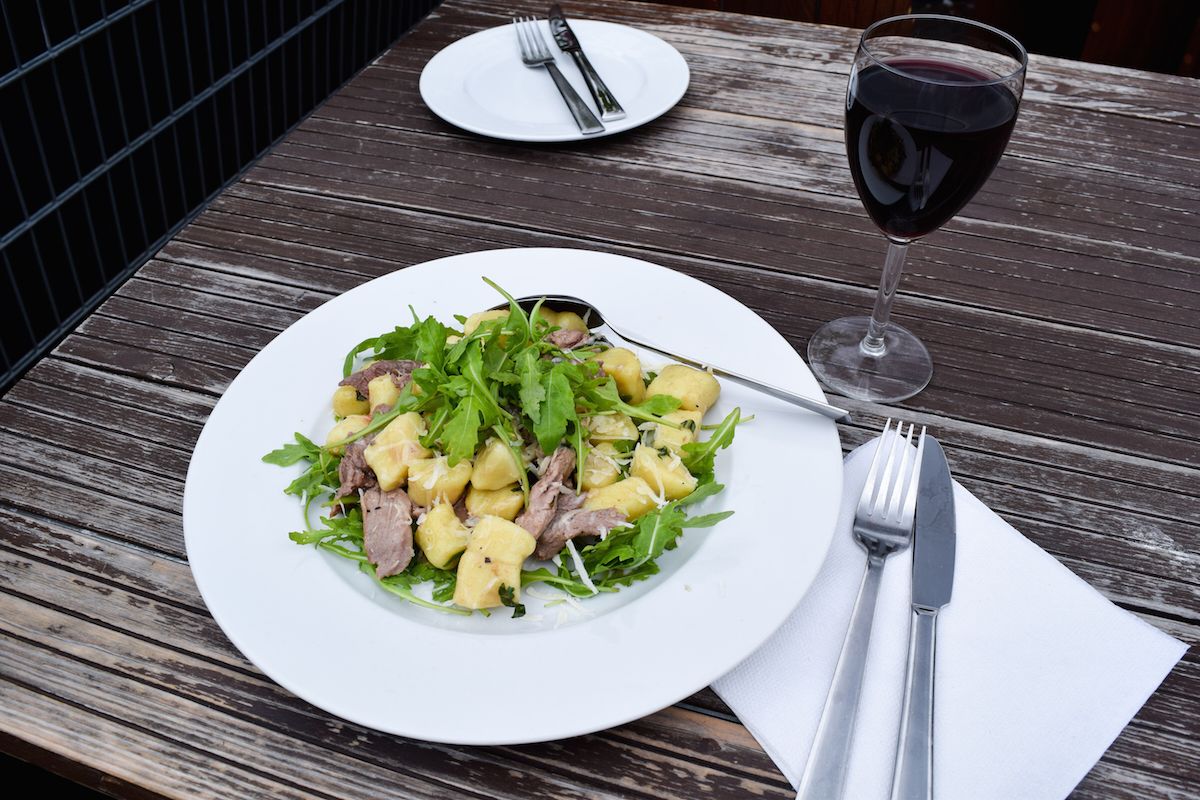 T-Anker Restaurant one of the few rooftops in downtown central Prague that anyone can access. While this place offers stunning views over central Prague, the food is less than stellar, so I'd advise going after lunch for a drink to check out the sweeping overlook of the city!
It's located on top of a large department store called Kotva. You can't miss this building – it's large, minimal, black and geometrical. Basically, it's really out of place. Once you arrive, you have to take an elevator outside the department store itself, but still attached to the building, under a passageway. There was a sign pointing me towards the elevator, so be on the lookout for that.
T-Anker
Revoluční 655/1, 110 00
Praha 1-Staré Město, Czech Republic
Next, read about the best things to do in Prague!