As often as I travel, you'd think I'd have really solid travel planning skills by now. I'm not going to lie, I'm certainly better than your average person at planning trips (especially in France!), but I will say sometimes I make things, um… unnecessarily complicated.
As Americans, we really got the short end of the stick when it comes to transatlantic traveling. We're forced to take overnight flights and then we're completely exhausted the next day.
Several times now I've had to plan trips to someplace that is not a major city, meaning I have to fly into the capital or a larger city and then take a train or connecting flight somewhere else. Every time I tell myself "I'll suck it up" even though I know I'll be totally exhausted and should probably just stay a night in the arrival city!
Menton was no different. Instead of just staying a few days in Paris, I decided to stop over in Lyon for three days and see if I could squeeze in an extra city on my way to the south of France.
Despite my fatigue, I'm so glad I went to Lyon, which is an absolutely gorgeous major city in the southeast of France.
I came across Place des Jacobins and had to share my photos with you all. A lovely neoclassical sculpture fountain sits in the center of this gorgeous plaza, surrounded by typical French 19th-century buildings.
History of Place des Jacobins
Place de Jacobins is located in the 2nd arrondissement of Lyon, France, and has a rich history that reflects the city's architectural and cultural evolution. The square was created in 1556, originally named Place Confort, and it was later enlarged in 1566. During the French Revolution, the square was renamed Place de Jacobins in 1793 after the Jacobin Club, a political group that played a key role in the revolution.
The square is known for its stunning centerpiece, the Jacobins Fountain, which was constructed between 1878 and 1885 by the architect Gaspard André. The fountain features an ornate design and symbolizes the four famous Lyonnais artists: Philibert Delorme, Gérard Audran, Hippolyte Flandrin, and Guillaume Coustou. The fountain underwent a significant restoration in 2015, which helped maintain its aesthetic splendor.
Throughout its history, Place de Jacobins has undergone various changes and served different purposes. It has been a center for trade and commerce, a hub for social gatherings, and a stage for significant events. Its architecture, including the surrounding buildings, reflects the blend of Renaissance, Classical, and modern styles that can be found throughout Lyon. Today, the square stands as an essential cultural landmark, attracting tourists and locals alike, and symbolizing the blend of history and modernity that defines the city of Lyon.
Magnifique!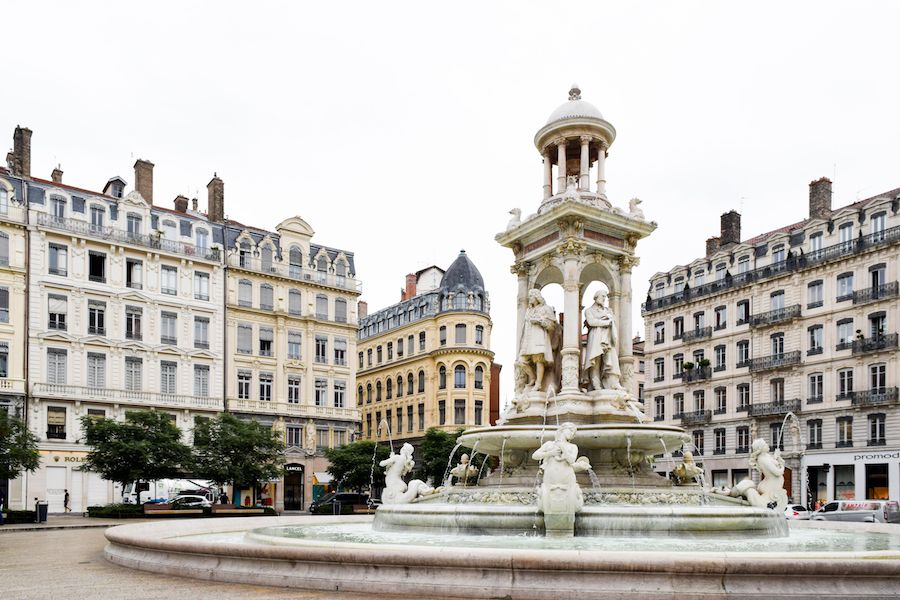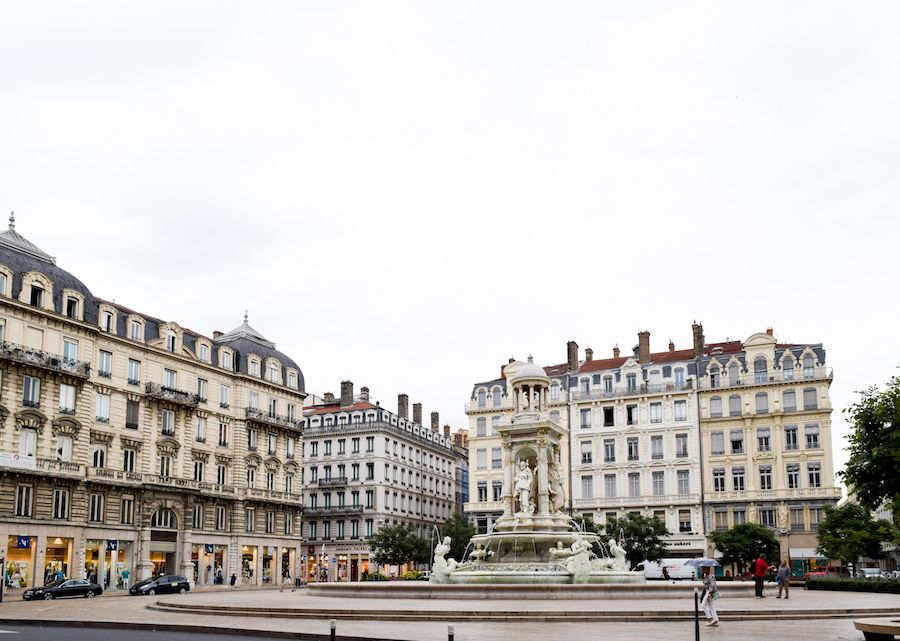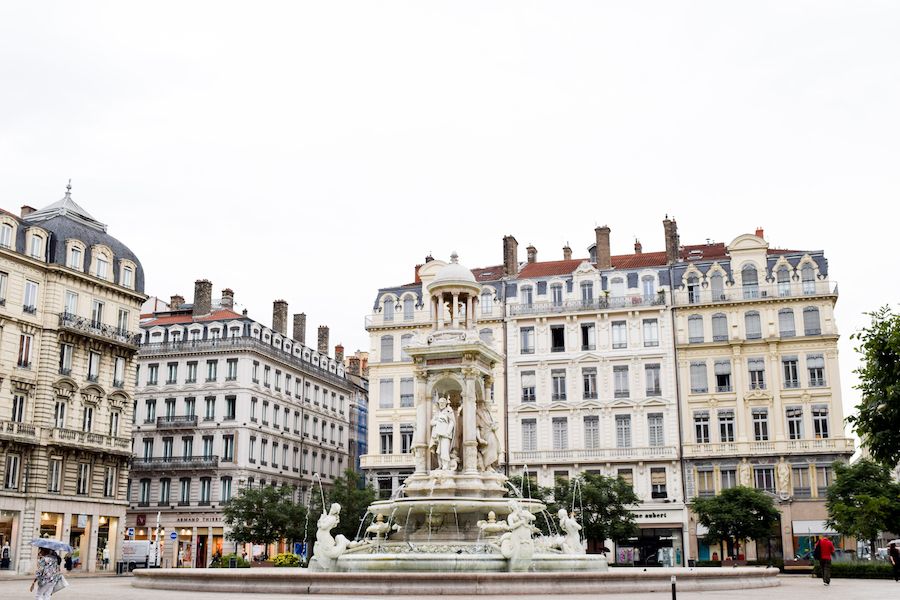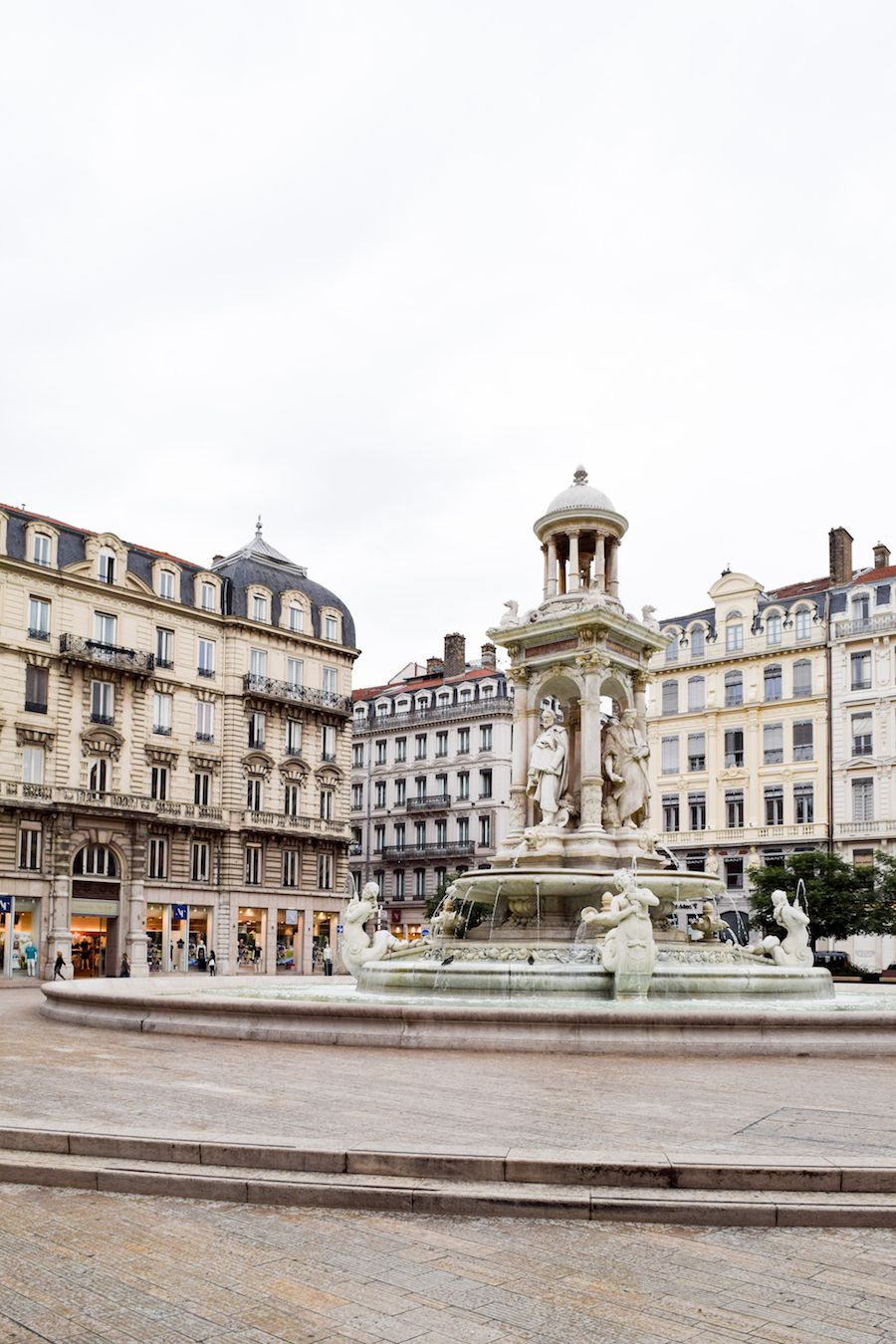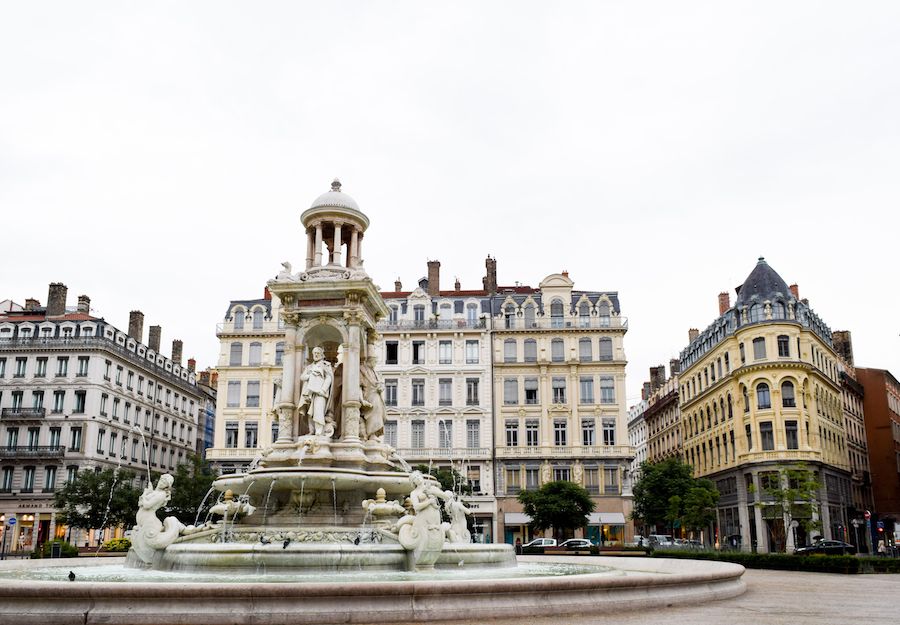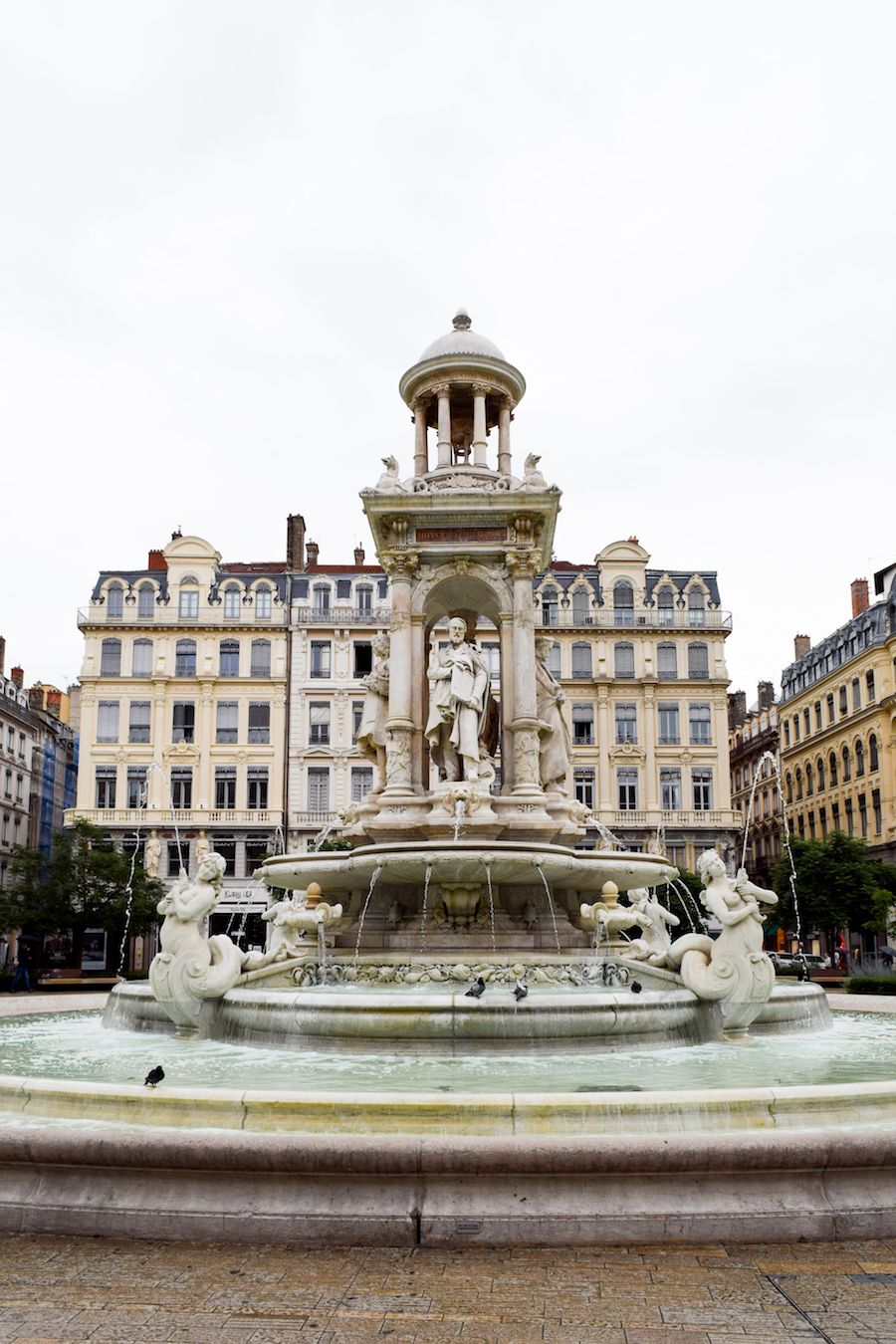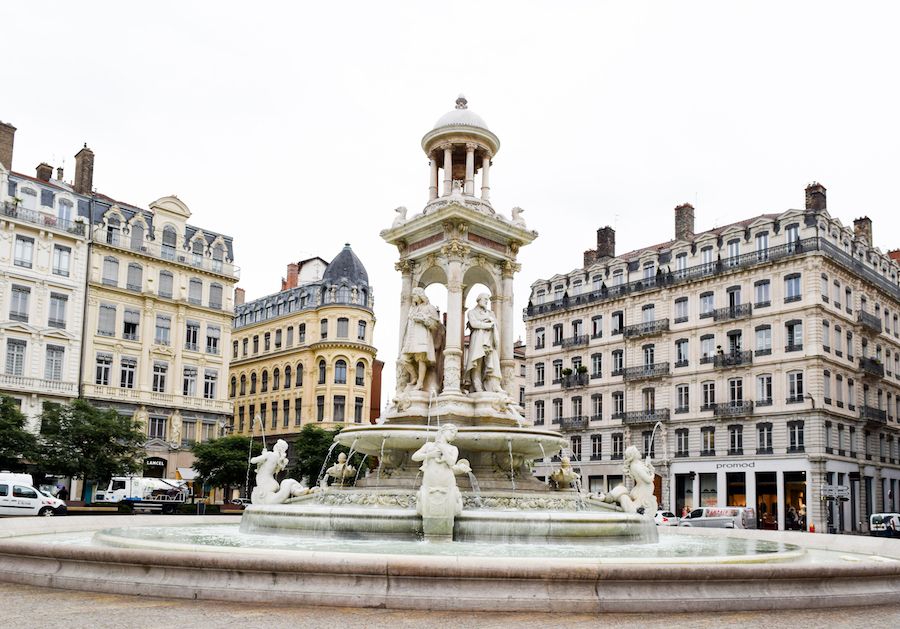 Okay, I'm sneaking in one extra photo of the gorgeous Lyon architecture. I can't help it! I'm so in love with those façades…