Bonjour readers! As an avid Francophile and traveler, one of my favorite ways to immerse myself in French culture is by reading French magazines. Whether sitting in a sidewalk café or lounging in my hotel room, flipping through a glossy Parisian magazine makes me feel instantly chic and informed. But with the overwhelming amount of options, it can be tricky to know which French magazines are actually worth your time.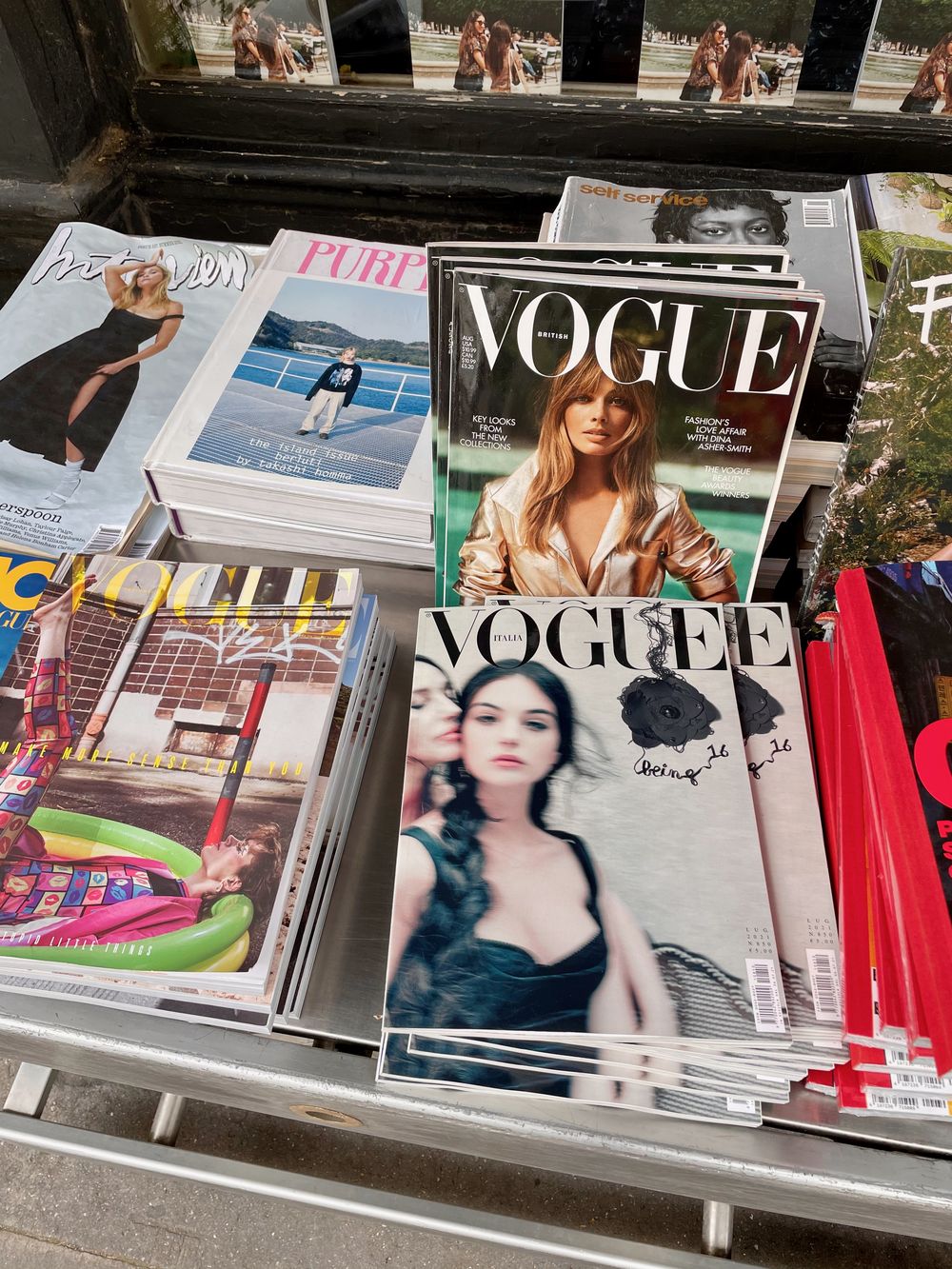 During my travels through France, I've made it my mission to discover the best French magazines that provide insightful commentary on style, culture, and more. In this blog post, I'm excited to share my list of top French magazine recommendations for your next trip to France. From fashion and beauty staples like Elle and Vogue Paris, to newsstand favorites like Le Point and L'Express, these French glossies will help you feel like a local. So grab a cappuccino, stroll the boulevards, and dive into my picks for the most engaging, informative, and downright entertaining French magazines. À bientôt!
Vogue France
Vogue France is the French edition of the renowned fashion and lifestyle magazine, Vogue. Established in 1920, it is a premier publication offering insights into the world of fashion, beauty, and culture. It is known for featuring high-end fashion editorials and collaborations with prominent photographers and designers.
Elle
Elle is a widely recognized women's fashion magazine originating from France. Established in 1945, it covers various topics including fashion, beauty, and lifestyle. It has a significant global presence with numerous international editions.
Marie Claire
Marie Claire is a French magazine focusing on women's issues, fashion, and lifestyle. It was founded in 1937. The magazine is recognized for combining fashion coverage with substantial discussions on women's issues, health, and lifestyle.
Paris Match
Paris Match is a French weekly news magazine that was established in 1949. It covers a wide range of topics including current events, politics, and entertainment. The magazine is known for its photojournalism approach, featuring high-quality photographs accompanying the articles.
L'Obs
L'Obs, previously known as Le Nouvel Observateur, is a weekly French news magazine. Founded in 1950, it provides in-depth analyses of current events, social issues, and political developments in France and around the world. It has a reputation for its investigative journalism and insightful commentary on various topics.
Le Point
Le Point is a French weekly political and news magazine that was established in 1972. It covers current events, politics, economics, and culture, often presenting analyses and commentary on significant developments in France and globally. It has a reputation for its rigorous journalistic standards and comprehensive coverage of various topics.
Femme Actuelle
Femme Actuelle is a popular French women's magazine that focuses on topics like fashion, beauty, and health. Established in 1984, it aims to provide modern women with a guide to contemporary living, offering tips and advice on various aspects of life including relationships and well-being.
Purple
Purple is a French fashion, art, and culture magazine established in 1992 by Olivier Zahm and Elein Fleiss. It is known for its avant-garde approach to fashion and its inclusion of artistic and literary content. It often collaborates with notable figures in the fashion and art sectors.