There is a certain thrill to buying a one-way ticket to a foreign country. Your itinerary is flexible and you can book as you go. With tools like Google Flights, Airbnb, and Captain Train, booking transportation and accommodations on the go has never been easier. Anyone with a passport can become a 21st-century digital gypsy floating from city to city or country to country.
With the purchase of my first one-way ticket three weeks ago, I decided to finally take a long-term travel plunge. I knew I wanted to be in Europe for the summer, but didn't want to enter and leave from the same country.
The allure of traveling to France without being entirely sure when I was leaving Europe quickly wore off as I spoke with the ticket agent ahead of my Thursday night flight from JFK to Charles De Gaulle. I discovered the hard way that my country of arrival, France, did not share my dream of wanderlust through Europe.
"Can I see your itinerary?" the ticket agent asked me after I handed him my passport to check in. Confused, I replied, "Are you unable to find my reservation?" The agent responded that he did indeed find it, and asked to see my return flight home.
Innocently, I told him that I had not yet purchased one. He asked if I had a long-stay visa or a passport from a European Union country. "No…"
Can I fly into France on a one way ticket?
The airline agent informed me that it would not be possible for him to issue my boarding pass to Paris without a return flight home, a long-stay visa, or a European passport.
A minor, internal panic attack ensued.
While I had spent my time in the check-in line worrying about whether my seat would have a window and if my carry-on luggage would be overweight, I was now faced with an entirely different problem.
I certainly had no plans to stay in France beyond the 90-day limit, but I was still figuring out whether I would fly home from Croatia or the UK four months from now.
When I protested that the airline should have told me the return flight requirement upon booking, or at least shortly afterward, he unsurprisingly countered that it was my responsibility to ensure I met all government visa regulations prior to flying.
I had read of airlines using the same excuse when travelers book a ticket with less than 3 months valid on their passports, consequently getting denied at the airport check-in desk. Go figure.
My first thought was to simply purchase a return flight home. I could always change the date or cancel the flight, if needed. I hated the idea of purchasing a ticket without researching much, but I knew I couldn't miss my flight that evening.
As I waited in line to speak to another service agent, I remembered I had purchased my plane ticket to Brussels from Nice, France just a few days prior. It wasn't a return flight home, but it was a ticket out of France. Would that be enough?
I went back to the ticket agent I spoke with to inquire. Since Belgium is still part of the Schengen Zone, I actually would have assumed this flight would not make a difference, yet for whatever reason, the ticket agent said my confirmed flight to Brussels would be acceptable!
So, after a few minutes of stress, I was able to get my boarding pass to Paris without booking an expensive international flight home on the spot.
I have to admit I was a little worried during my flight to Paris, but to my delight, the French border officials at CDG said absolutely nothing to me upon entering. They simply scanned my passport and sent me on my way!
Needless to say, I learned a lot during this experience.
I'm sure most people would agree that this is quite a silly regulation that very coincidentally can easily boost airlines' revenues on the backs of those who are unaware of it. If I really wanted to overstay my welcome in any country, a ticket costing less than $500 would certainly not stop me. Obviously, I have zero intention of doing this.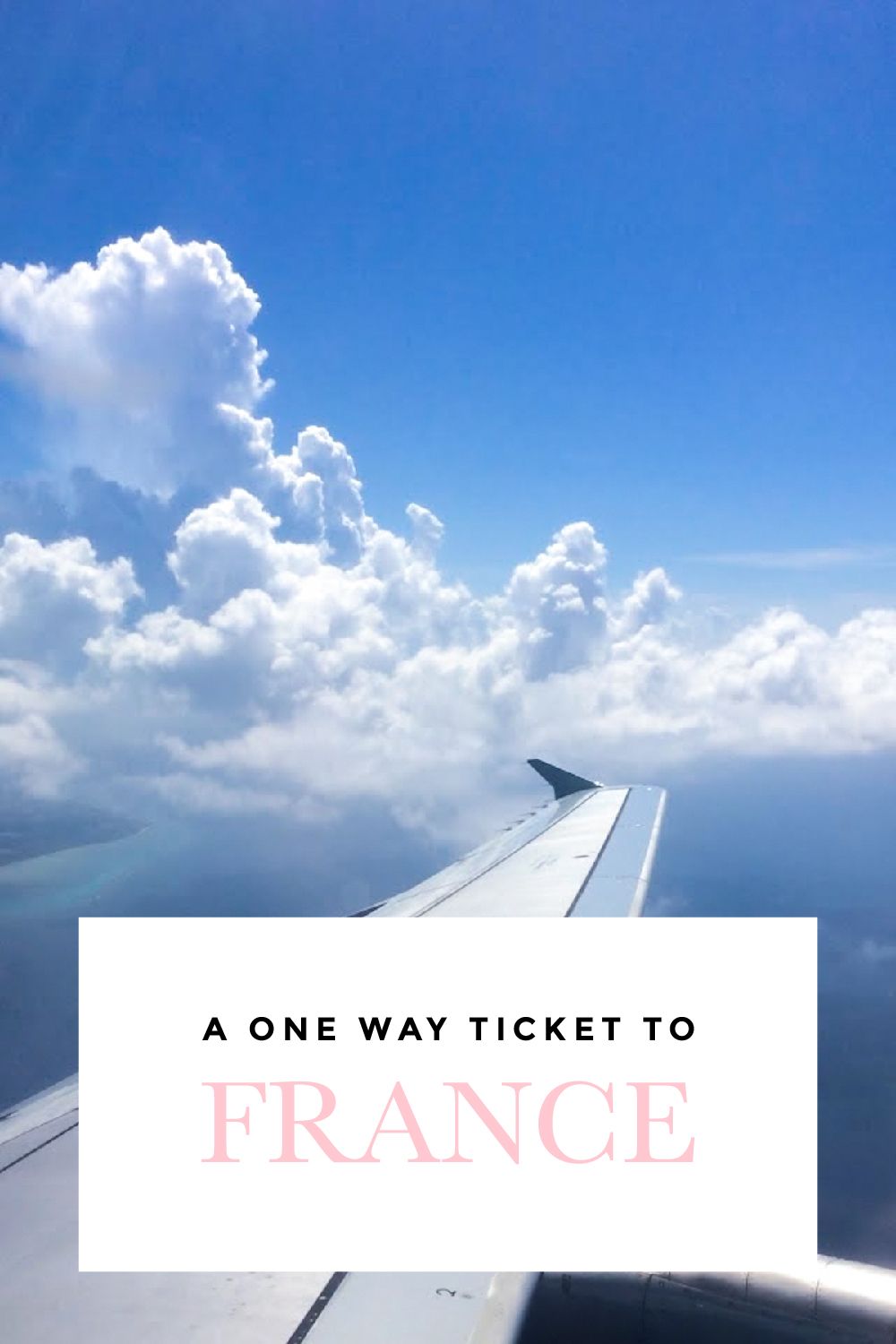 So, do you need a return ticket to enter France?
The short answer is no, but you need to show you're leaving at some point. At least in regards to air travel, it seems that France actually doesn't care if you stay in the Schengen Zone, they just don't want you in their country for an indefinite amount of time. So a ticket to show you are leaving France should suffice (at least it did in my case!).
To be fair, I was sternly reminded by the airline ticket agent that I could not stay in the Schengen Zone longer than 90 days on a tourist visa. I reassured her I was fully aware of the laws and had no intention of violating them.
After researching online, I felt silly to realize that many countries beyond France require proof of "onward travel" before they will let you enter. Good to know for the next time I wanderlust my way through a continent with one-way tickets…!
I certainly learned an important lesson on how to plan a trip!