Apartment burglary is an unfortunate reality of living in Paris and it can be devastating if you are the victim. Apartment robberies can leave you feeling violated and scared in your own home and can cause irreparable damage to your property.
I know firsthand; my Paris apartment was broken into while I was on vacation in Deauville, France last summer. The burglars took all my jewelry and all the spare cash and coins I had inside. Jewelry is the number one item that burglars look for in homes. Besides the value, jewelry often has a sentimental value which can make the crime all the worse. 
According to the latest French burglary statistics, you have a 7% chance of getting robbed if you live in Paris, France. Fortunately, there are steps that you can take to help prevent apartment burglary in the capital of France.
Taking the time to assess your Paris apartment's security and making a few key changes can help make your apartment a much more secure place and can give you peace of mind. In this article, we will discuss some of the steps you can take to help prevent apartment burglary in your Parisian home.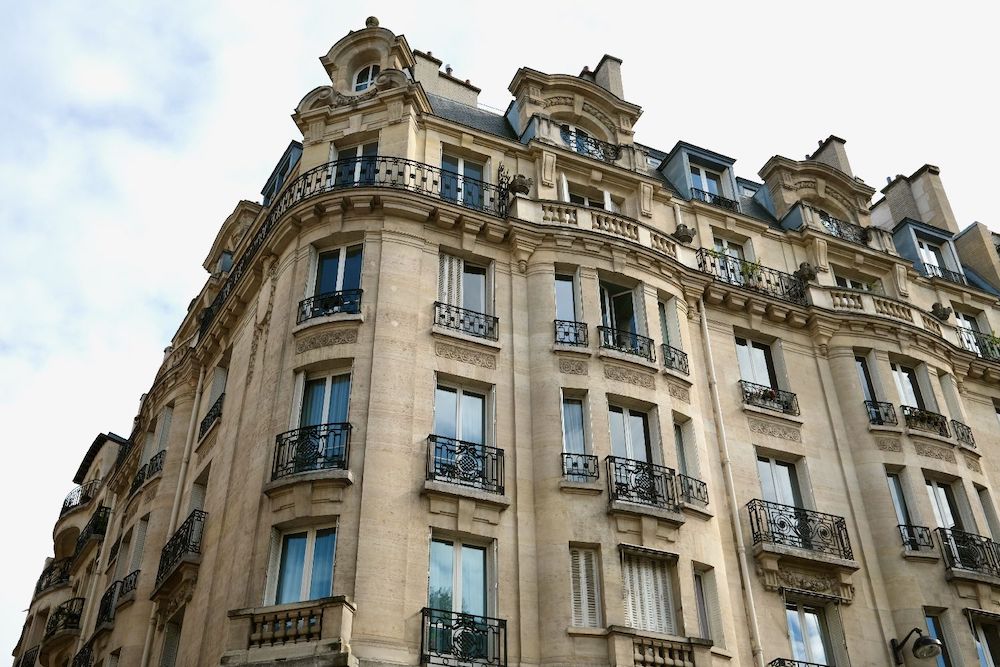 Do Not Give Out Your Building Codes
If you're having work done or the internet installed in your apartment, don't give the company or worker your building or door codes. Instead, greet them downstairs. 
Pick Up Food Deliveries from the Sidewalk or Street
While it's tempting to have your Uber Eats or Deliveroo food order delivered straight to your apartment door, this is a very bad idea. You risk the delivery guy peering inside your apartment and marking you as a potential robbery target. Even worse is giving the codes to your building to this delivery guy. Remember, he or she has your full name. Instead, go meet them downstairs on the street level or sidewalk.
Ask for Common Area Cameras
Ask your landlord or syndicate to install security cameras in the common areas such as the entryway and hallways of the building. This can be tricky due to French privacy laws.
Hide Jewelry and Valuables
Consider purchasing a safe to hide your jewelry and valuable items when you are away. If you have a cave, think about keeping things down there, where a burglar is less likely to find them. Storing jewelry or cash in an empty shampoo bottle in your bathroom is one of the more creative ways to hide things while you are gone. Get creative!
Install a Security System
While installing a security system won't prevent a burglary on its own, it wil at least keep you updated if one were to happen.
Lock All Doors and Windows Before Leaving
Double-check that all your home's windows and doors have been locked before leaving your apartment, even just to run errands in town! 
Don't Open the Door When Someone Knocks
I don't recommend opening the door if someone knocks. If you have a peephole, that's great, but even so, it's risky to open the door in a big city like Paris. You never know who is on the other side, and could force their way in.
Use Light Timers
You can install light timers to turn your lights on at certain intervals while you are away. This will give the impression that you are home even if you're not.
Turn on the TV Using Timers
In the same vein, you can set up timers to turn your TV on and off at home, making it seem like someone is there.
Don't Share Your Vacation on Social Media
Be very careful about what you share on social media. If you have food delivered, the delivery man will have your name and can easily look you up on social media to see if you are home or not. It's better to post after you get back home!