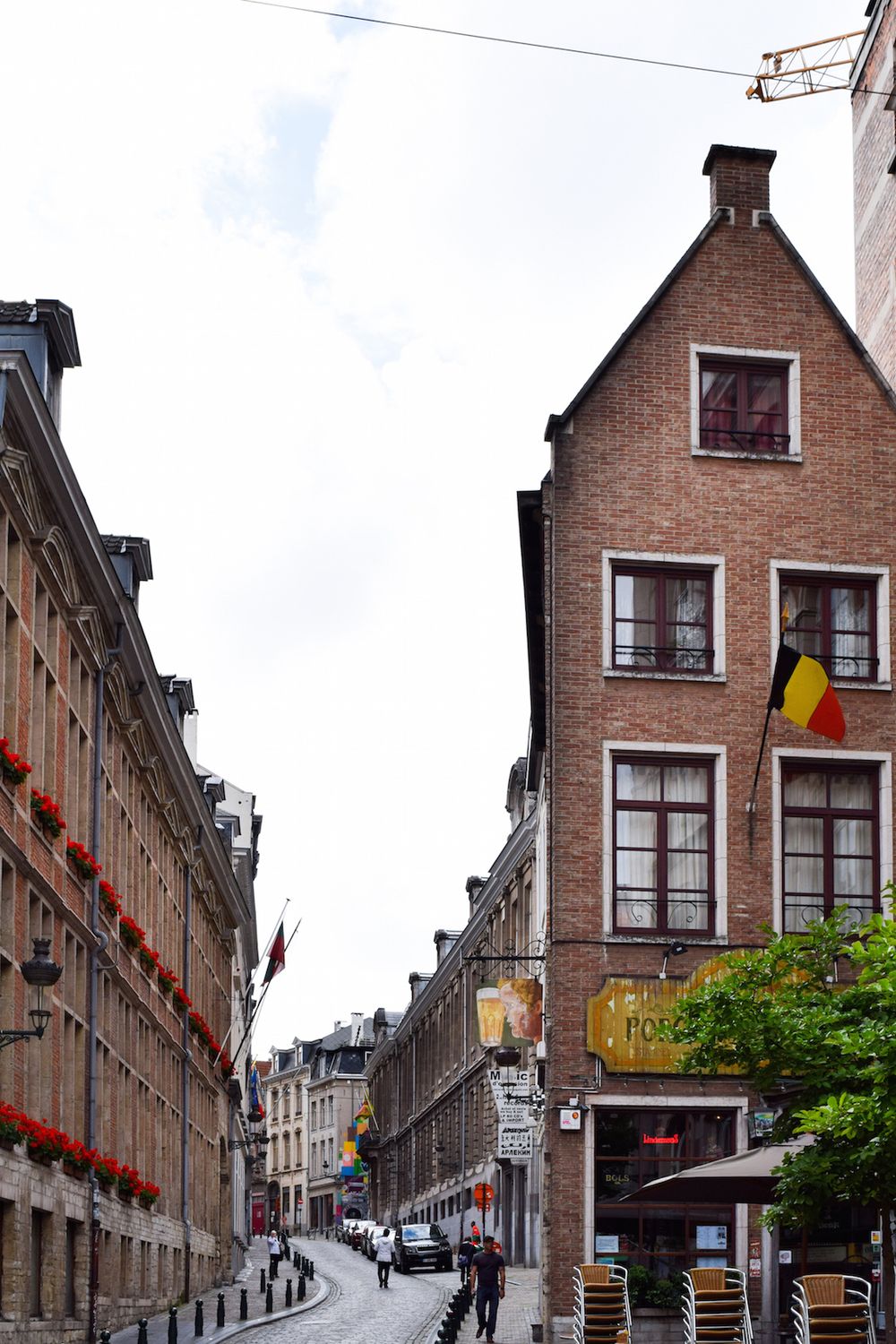 Brussels is one of those quintessential European cities that has a strong influence of two vastly different cultures. Here, the Flemish culture mixes with the French, creating a jovial atmosphere like no other. As the de facto capital of the European Union, Brussels has a reputation for government and business, but that doesn't mean the city doesn't have its own cultural charms…
Beer, chocolate, Belgian fries, and waffles are a few Belgian delicacies that Brussels is known for. The fries and waffles you can taste at multiple street vendors throughout the old town center. For chocolate, I recommend luxury sweets house Pierre Marcolini and for beer, there's no better place than the famous Delirium, which serves patrons over 3000 types of beer!
Brussels has become a powerful art and architecture destination to easily rival New York or London. It's a happy medium between cities like Berlin, the home of artists, and Paris, the home of art commerce. Experimental outposts like WIELS attract burgeoning artists, while museums like Horta and Magritte keep the city's historical relevance alive. Numerous galleries and private art collections are at the disposal of visitors, all of which you'll need much more than a weekend to see!
About Brussels
Brussels is located in central Belgium, accepts the Euro as currency, and its inhabitants speak French and Dutch.
When is the best time of year to visit Brussels? The most pleasant time to visit Brussels is from July to August, when temperatures are warmest (though still mild!). The contemporary art fair Art Brussels is held at the end of every April. A Gallery Weekend is held in September.
The nearest airport is Brussels (BRU), and you can reach the city center in about 20 minutes via train.
Where to Stay & Eat in Brussels
Hotels
These are the Brussels hotels I recommend for first-time visitors:
The Dominican – Rue Léopold 9 from the design hotels portfolio
The Pantone Hotel – Place Loix 1 an affordable stay with colorful interiors
Rocco Forte Hotel Amigo – Rue de L'Amigo 1-3 for the traveler looking for luxury
Restaurants
Here are some highly rated Brussels restaurants:
L'Idiot du Village – Rue Notre-Seigneur 19
La Mer du Nord – Rue Sainte-Catherine 45
Comme Chez Soi – Place Rouppe 23
Bars
There are many bars to drink in Brussels, but this one takes the cake:
Délirium Café – Impasse de la Fidélité 4
Cafés
Here are some cute Brussels cafés:
Chyl – Rue de Belle-Vue 62
Café de la Presse – Avenue Louise 493
Café du Sablon – Rue de la Régence 26
What to See & Do in Brussels
Welcome to Brussels, Belgium! As the capital of the European Union, Brussels is a culturally diverse and cosmopolitan city. There's plenty to see and do here, from exploring world-class museums and galleries to indulging in delicious Belgian cuisine. Here are just a few of the highlights that should definitely be on your list when visiting Brussels.
Grand Place
This beautiful square is the heart of Brussels, and definitely one of its most popular tourist attractions. It's surrounded by ornate 17th-century guildhalls, the magnificent Hotel de Ville (Town Hall), and the King's House or Breadhouse. In the middle of Grand Place is a beautiful fountain, and in the summer months, the square is filled with outdoor cafes where you can enjoy a refreshing Belgian beer or some delicious traditional food.
Jardin du Mont des Arts – Mont des Arts
This is a lovely garden square in the center of Brussels, with great views of the city. It's a perfect place to take a break from sightseeing, and there's a nice selection of cafes and restaurants where you can refuel. The gardens are particularly beautiful in spring and summer.
Royal Palace of Brussels
The Royal Palace is the official residence of the King and Queen of Belgium, but it's also open to the public. Visitors can explore the lavish State Rooms, which are decorated with tapestries, paintings, and furniture from the 17th and 18th centuries.
Rue Brederode 16
Atomium
This iconic Brussels landmark was built for the 1958 World's Fair. It's a massive steel structure in the shape of an atom, and it's well worth a visit. There are several observation decks where you can enjoy panoramic views of Brussels, and there's also a museum inside the Atomium with exhibits about the history of the structure and the World's Fair.
Avenue de l'Atomium
Manneken Pis
This famous statue of a little boy peeing is one of Brussels' most beloved landmarks. It's located in the center of the city, and it's often dressed up in costume (you can even check the website to see what he's wearing today).
Rue de l'Etuve 44
Brussels Cathedral – Cathédrale St-Michel et Gudule
This Gothic cathedral is one of the most important religious buildings in Brussels. It dates back to the 13th century, and it's definitely worth a stop for the impressive architecture.
Jeanneke-Pis
This is a smaller version of the Manneken Pis, and it's located in the city center as well. It's a statue of a little girl, and like the Manneken Pis, she's often dressed up in different costumes.
Museums
The district Saint Gilles is an artsy neighborhood filled with museums and art galleries.
Vanhaerents Art Collection – a cutting-edge private art collection inside a multi-level warehouse. Rue Anneessens 29
Maison Particulière – an art and culture center inside a private residence. Rue du Châtelain 49
Horta Museum – the former house and studio of art nouveau master, Victor Horta. Rue Américaine 25
Magritte Museum – dedicated to the work of surreal Belgian artist René Magritte. Rue de la Régence 3
Bozar – Rue Ravenstein 23

Galleries
Almine Rech Gallery – Rue de l'Abbaye 20
Galerie Albert Baronian – Rue Isidore Verheyden 2
Galerie Meessen De Clercq – Rue de l'Abbaye 2A
Galerie Rodolphe Janssen – Rue de Livourne 35
Day Trips from Brussels
Because Belgium is quite a small country, a number of nearby cities are easily accessible by train like Bruges and Antwerp.
I hope you found my culture guide to Brussels useful. Have you been to Brussels yourself?