I've only visited the Washington DC Cherry Blossom Festival once in my life, but I can say it's one of my most cherished memories in nature. The cherry blossom trees attract more than 1.5 million visitors to Washington D.C. each year. The festival includes a parade, cultural performances, a kite festival, and a variety of other events. The cherry blossoms are typically in bloom for about two weeks in late March or early April, depending on the weather.
History
The festival commemorates the gift of 3,000 cherry trees from the city of Tokyo to the United States in 1912 as a symbol of the friendship between the two countries.
The idea of planting cherry trees in Washington D.C. was first proposed in 1885 by Eliza Ruhamah Scidmore, an American writer who had lived in Japan and was impressed by the cherry trees there. She proposed the idea to the U.S. Army Superintendent of the Office of Public Buildings and Grounds, but the idea was not taken up.
In 1909, the idea was resurrected by another American woman, Mrs. David Fairchild, who was the wife of a prominent botanist. She imported 100 cherry trees from Japan and planted them on her own property in Chevy Chase, Maryland, a suburb of Washington D.C. This proved that cherry trees could grow successfully in the area.
In 1912, the Mayor of Tokyo, Yukio Ozaki, donated 3,000 cherry trees to the city of Washington D.C. The trees arrived in March of that year and were planted in West Potomac Park, along the Tidal Basin, and in East Potomac Park. The first two trees were planted by First Lady Helen Herron Taft and the wife of the Japanese ambassador, Viscountess Chinda Iwa, on March 27, 1912.
The first Cherry Blossom Festival was held in 1935 and was organized by a group of civic leaders in Washington D.C. The festival was so successful that it became an annual event, with the exception of the years during World War II when it was suspended.
How to Visit
The peak bloom of the cherry blossoms usually lasts for several days, and the festival usually takes place during this time to allow visitors to see the blossoms at their most spectacular.
The weekend tends to be packed with people, so visiting on weekday afternoons would be a wise decision.
Walk along the Tidal Basin borders and took in the light pink trees framing the Washington Monument and Lincoln Memorial.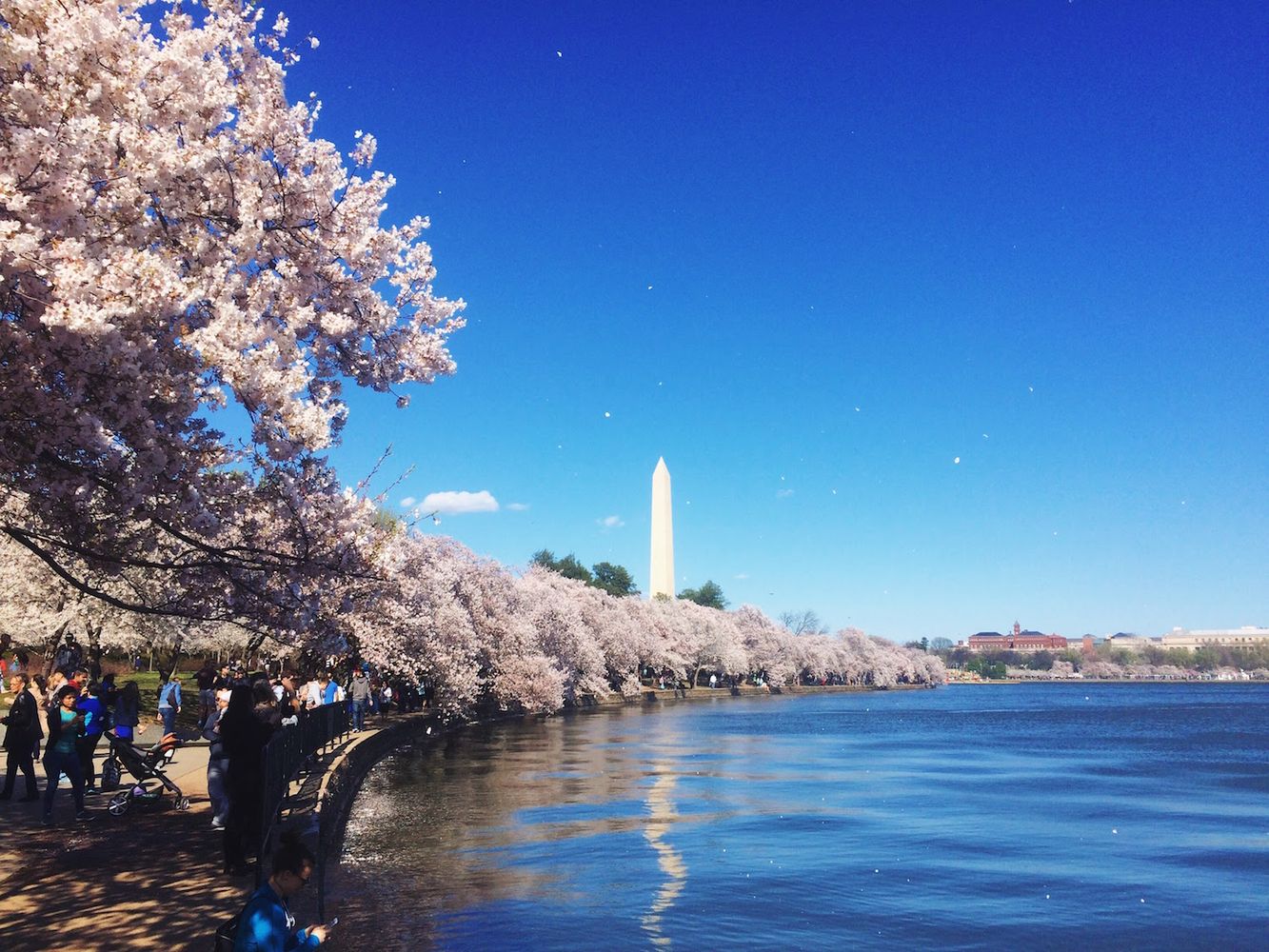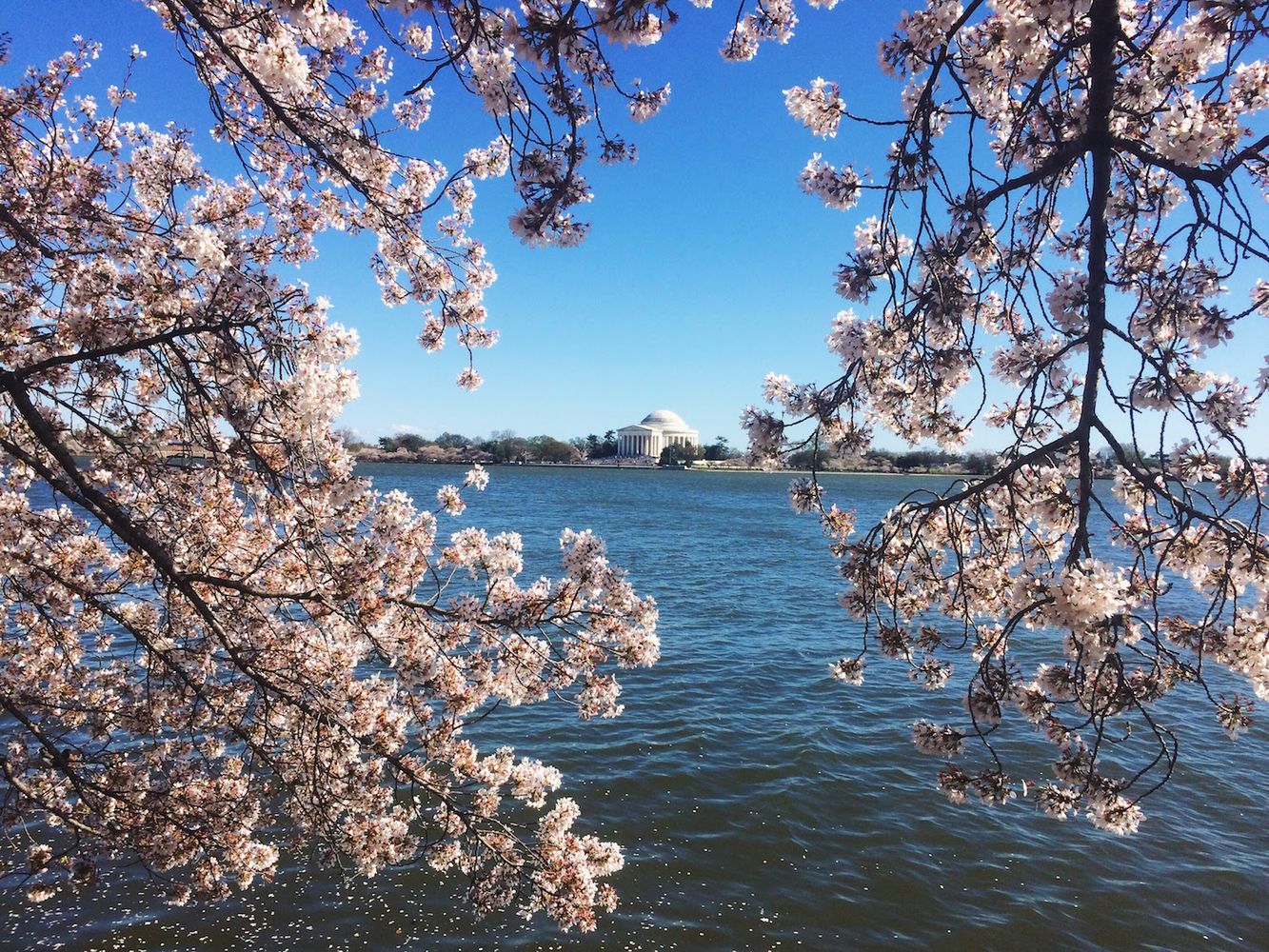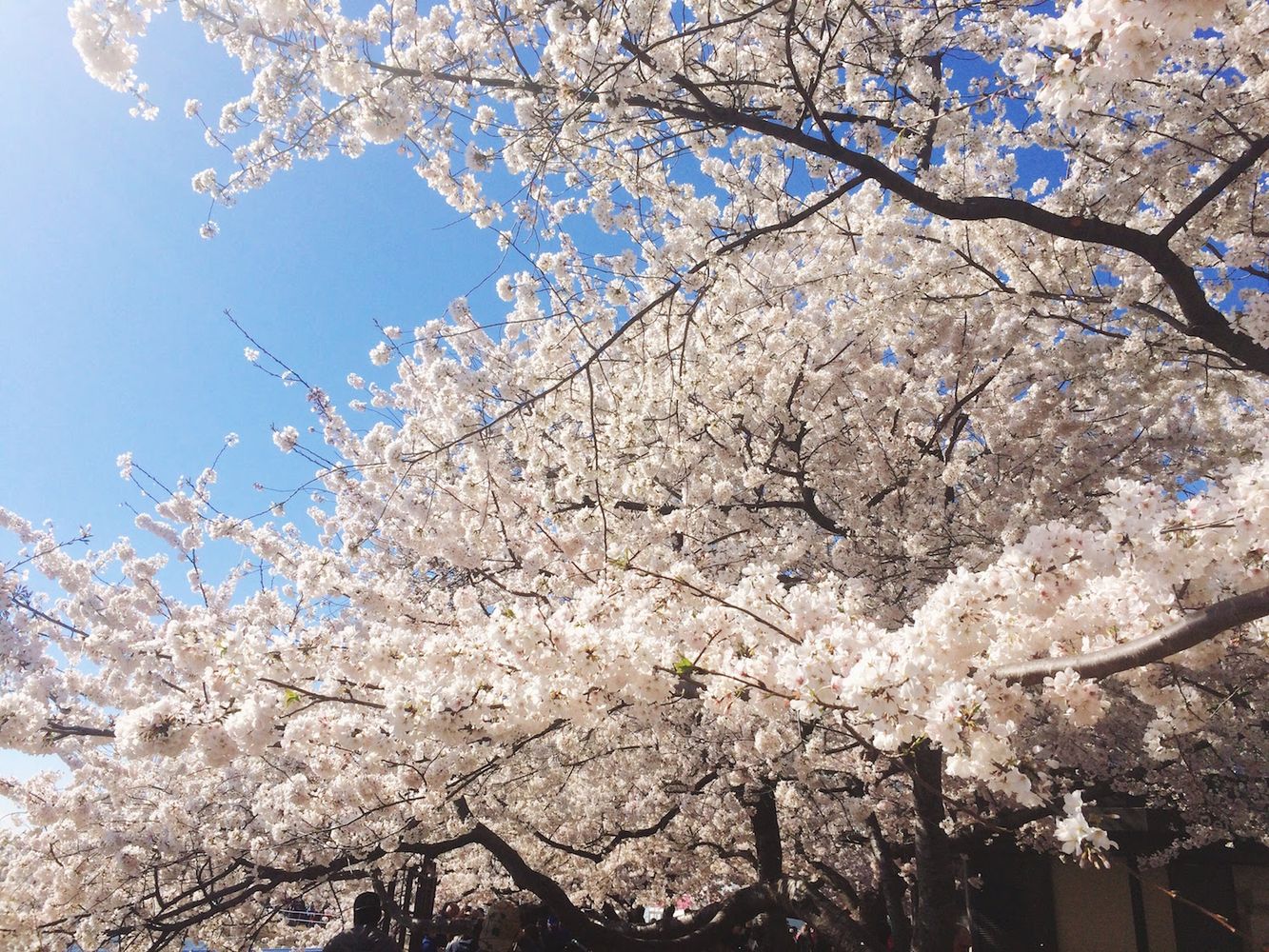 Plan your visit to the National Cherry Blossom Festival!