If you need a facial in Paris, but don't know where to turn, these are the best French facialists in Paris you can trust. Paris is known as a metropolis of luxury, fashion, and beauty. It's no surprise that you can find some of the best spas and skincare treatments in the world here. If you're looking to indulge in a relaxing facial during your next visit to the City of Lights, you have plenty of excellent options. In this article, I'll share my top picks for the best facials in Paris.
You can expect a basic facial in Paris to cost around 60€ with more premium facials costing upwards of 200€. In my experience, French facials are cheaper than facials in the US!
Biologique Recherche
Biologique Recherche, a renowned spa with many celebrity clients, is known for its personalized skincare solutions. This facility combines clinical and personalized approaches to skin care, offering a range of facials that employ highly concentrated active ingredients to address various skin concerns. Utilizing their own high-end skincare products, Biologique Recherche offers French facials designed to rejuvenate, hydrate, and nourish the skin. This is definitely the best facial in Paris for luxury skincare.
32 Avenue des Champs-Élysées, 75008 Paris, France
Seasonly
At Seasonly, the focus shifts to sustainable skincare. Seasonly Glow Bars at Sephora are celebrated for blending nature and science to offer highly efficient, personalized facial treatments. The experts here craft unique facial regimes for each client, ensuring a bespoke experience that caters to your skin needs. Utilizing their in-house line of skincare products which are free of harmful chemicals, their facials aim to bring out the natural radiance of the skin.
Cible Skin Paris
Taking a step into Cible Skin Paris, you will find a haven that specializes in advanced skincare solutions. This spa offers facials that are not only soothing but also technological, featuring innovations such as LED light therapy and microcurrent treatments. These facials target various skin issues, helping in reducing signs of aging, and enhancing skin tone and texture.
31 Rue François 1er, 75008 Paris, France
Le Bon Marché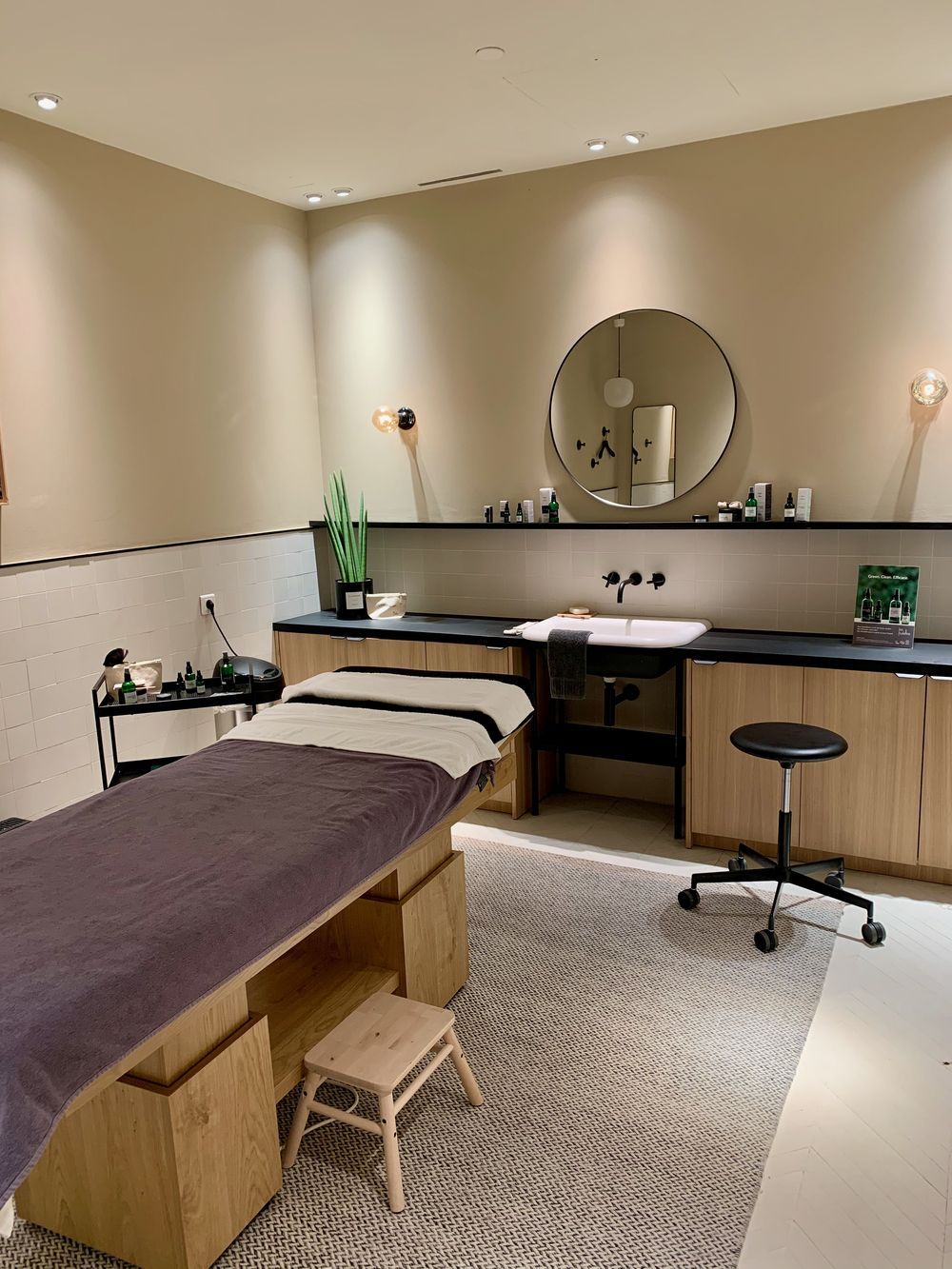 At Le Bon Marché, clients can experience a blend of luxury and efficacy. Situated within this prestigious department store is a spa with facial treatments from renowned beauty brands like L'Institut Le Bon Marché, Tata Harper, Biologique Recherche, and FaceKult. The facials here are designed to offer a rejuvenating experience, harnessing the power of quality products combined with expert techniques to address different skin needs, leaving it luminous and youthful.
Galeries Lafayette Wellness
Galeries Lafayette Wellness offers a sanctuary in the bustling city of Paris. This expansive wellness center is the largest in Europe. With several spas that focus on holistic well-being, these high-end yet affordable facial treatments harmonize body and mind. Using premium products and advanced techniques, Galeries Lafayette Wellness spa facials offer a luxurious experience that nurtures the skin, leaving it glowing and revitalized.
You'll walk out feeling refreshed and glowing. Facials in Paris don't come cheap, but they provide an unparalleled experience that's worth the splurge!