If you live in France, you need to pay your residence tax following the year you lived in the apartment. This document is normally received in the mail during January. Luckily you can pay this tax online relatively easily. I'll walk you through it right here! 
Paris property owners must also pay taxes d'habitation in France unless they have a tenant in place.
You'll need the "Taxe d'habitation pour 2021" paper document as well as a French or European bank account with the IBAN handy.
Go to impots.gouv.fr
Click "Votre espace particulier" in the top right.
Do NOT enter your "Numéro fiscal" on the left.
Instead, click the green button "Payer en ligne" below that.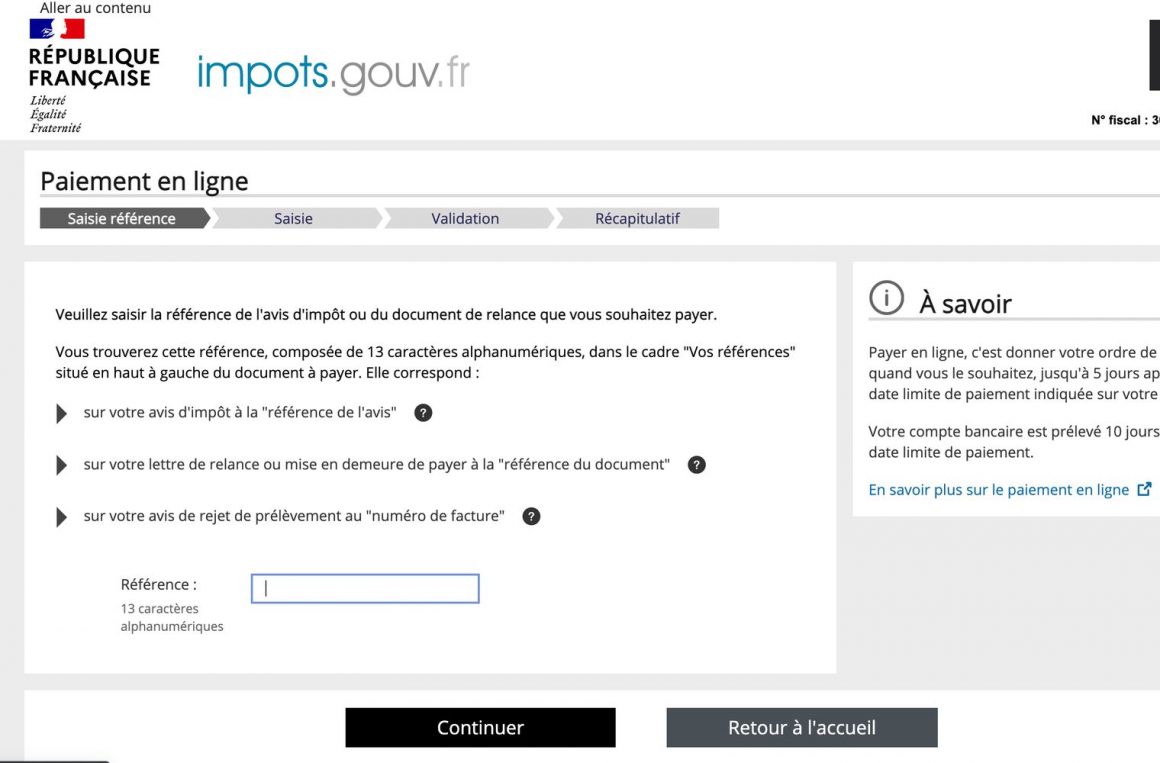 Enter your "Numéro fiscal"
Click "Continuer"
Click "payer en ligne" at the bottom right.
Enter the "Référence" number which is found on the top left of your paper document, labeled as "Référence de l'avis"
Verify the amount to pay is the same as listed on your paper document.
Add a bank account using your IBAN and the name on your account.
Click "Valider"
Click the box near "Je valide le mandat autorisant l'administration fiscale à présenter des ordres de prélèvement sur le compte bancaire ouvert à mon nom." found just below the IBAN details you entered.
Scroll down and enter your "Adresse électronique" which is your email.
Click "Continuer"
On the "Récapitulatif des informations saisies" page you'll need to verify everything looks good.
If it does, click "Valider"
You should get a confirmation message like this: "Votre paiement a bien été enregistré le 15/02/2022 à 18:56 sous le numéro 6***********.
Un accusé de réception vous est adressé par courriel à l'adresse : [email protected]"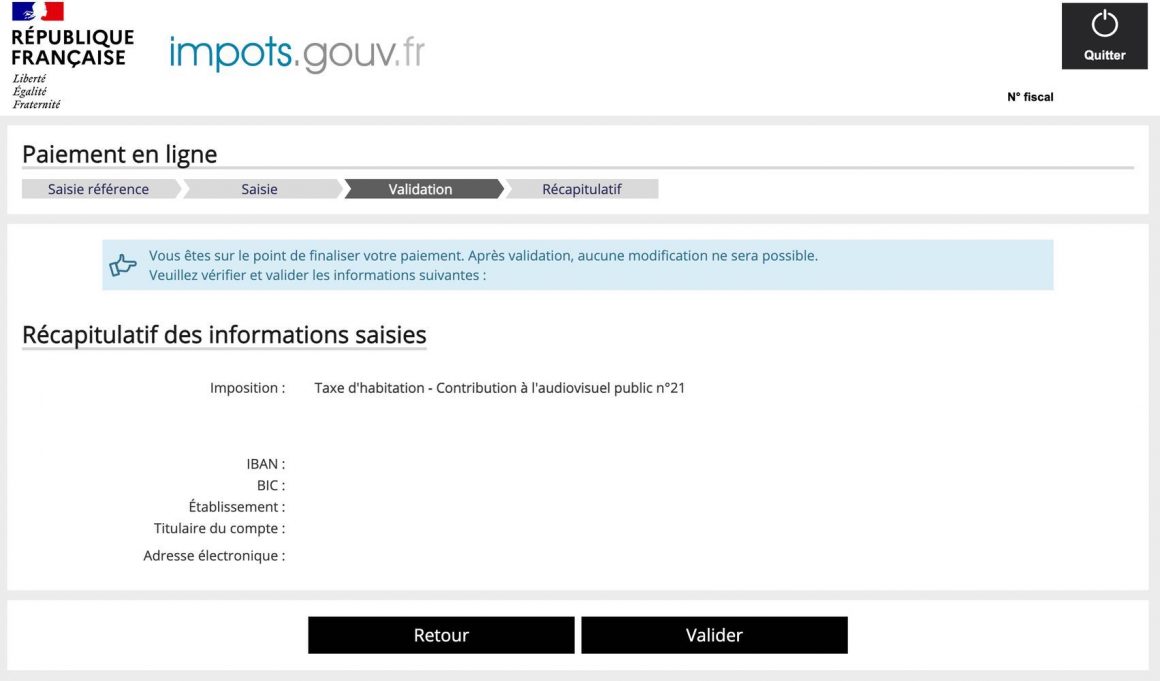 I would recommend clicking the PDF icon on the right to download and save the information submitted.